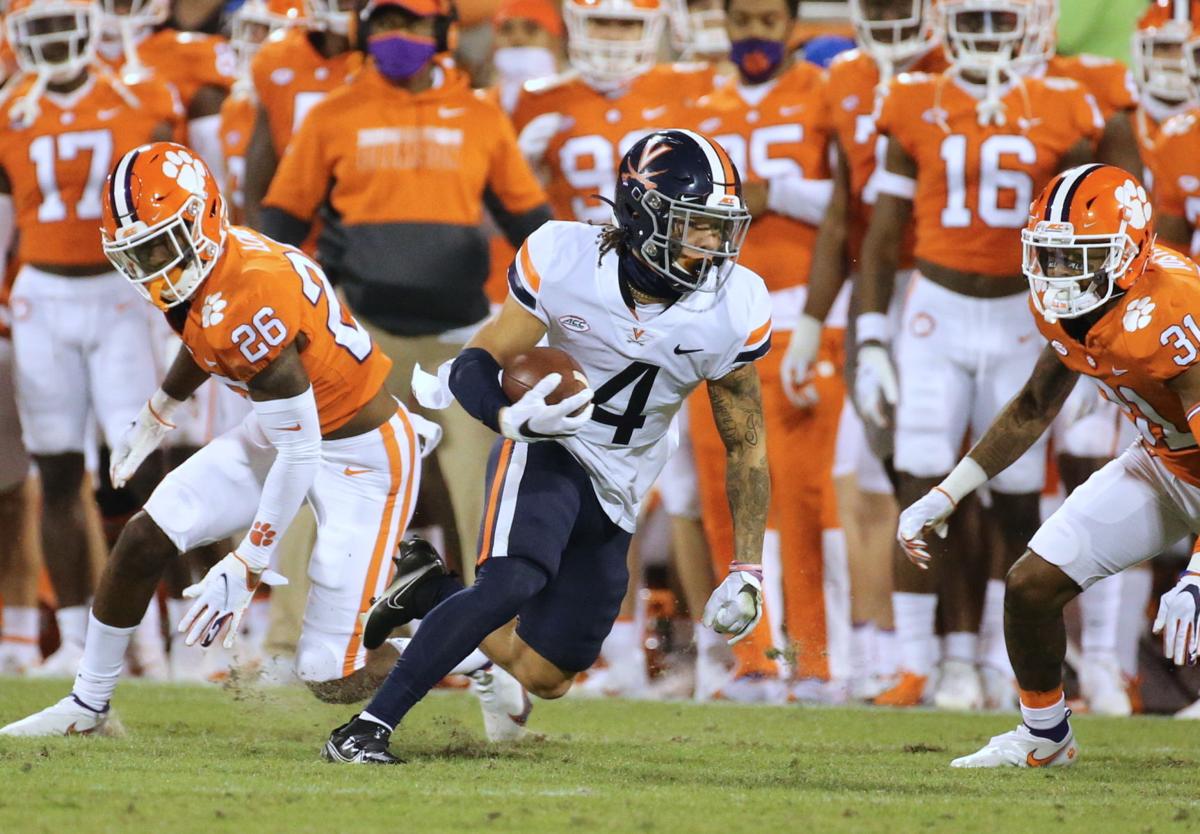 A look at who has the edge in Saturday's matchup between Virginia and Wake Forest.
---
Brennan Armstrong has tossed six interceptions through three games, and he may very well miss Saturday's action with a concussion. Lindell Stone impressed UVa's coaches last Saturday, but Sam Hartman has been efficient for the Demon Deacons when he's healthy and on the field. The former Netflix star of the show "QB1: Beyond the Lights" earns the edge. Edge, Wake Forest.
---
Ronnie Walker Jr. is eligible for the Cavaliers, which certainly helps the cause. The Indiana transfer joins Wayne Taulapapa and Shane Simpson in the backfield. Wake Forest counters with two running backs with four rushing touchdowns each. Give me Kenneth Walker III, Christian Beal-Smith and Wake Forest this weekend. Edge, Wake Forest.
---
Sage Surratt opted out of the season to prepare for the NFL Draft, taking away Wake Forest's best receiving threat. The Cavaliers are deep at the position, with Billy Kemp IV and Terrell Jana leading the way. The duo averages 15 receptions for 147.7 yards per game. Edge, Virginia.
---
Wake Forest ran all over Campbell in its last game, but playing the Camels isn't much of a test. The Demon Deacons have allowed 13 sacks through three games, which is a bit of a red flag. UVa's group is experienced, but it needs to become more effective in the running game if the Cavaliers want to win consistently this fall. Edge, Virginia.
---
Carlos "Boogie" Basham Jr. is the best defensive lineman in this game. The Wake Forest defensive end is a legitimate NFL prospect. Basham Jr's talent gives the Demon Deacons an edge over a Virginia group that rarely produces sacks. Edge, Wake Forest.
---
Charles Snowden and Noah Taylor were challenged by coaches. The outside linebackers need to produce more for Virginia. Fortunately, inside linebackers Nick Jackson and Zane Zandier are producing at high levels. Look for a breakout game from the outside backers. Edge, Virginia.
---
Wake Forest starts a pair of underclassmen in the back end, while Joey Blount returns at safety this week for UVa. The slim edge goes to Virginia, which has a bit more of the experience. Edge, Virginia.
---
Nick Sciba entered the season as one of the best kickers in college football. He's missed three of his six field goals this season, though. The Demon Deacons also rank second to last in the ACC in net punting. On the other hand, Wake Forest has a kickoff return for a touchdown and a productive punt return unit. Big plays give the edge to Wake Forest, especially given UVa's special teams woes. Edge, Wake Forest.
Be the first to know
Get local news delivered to your inbox!