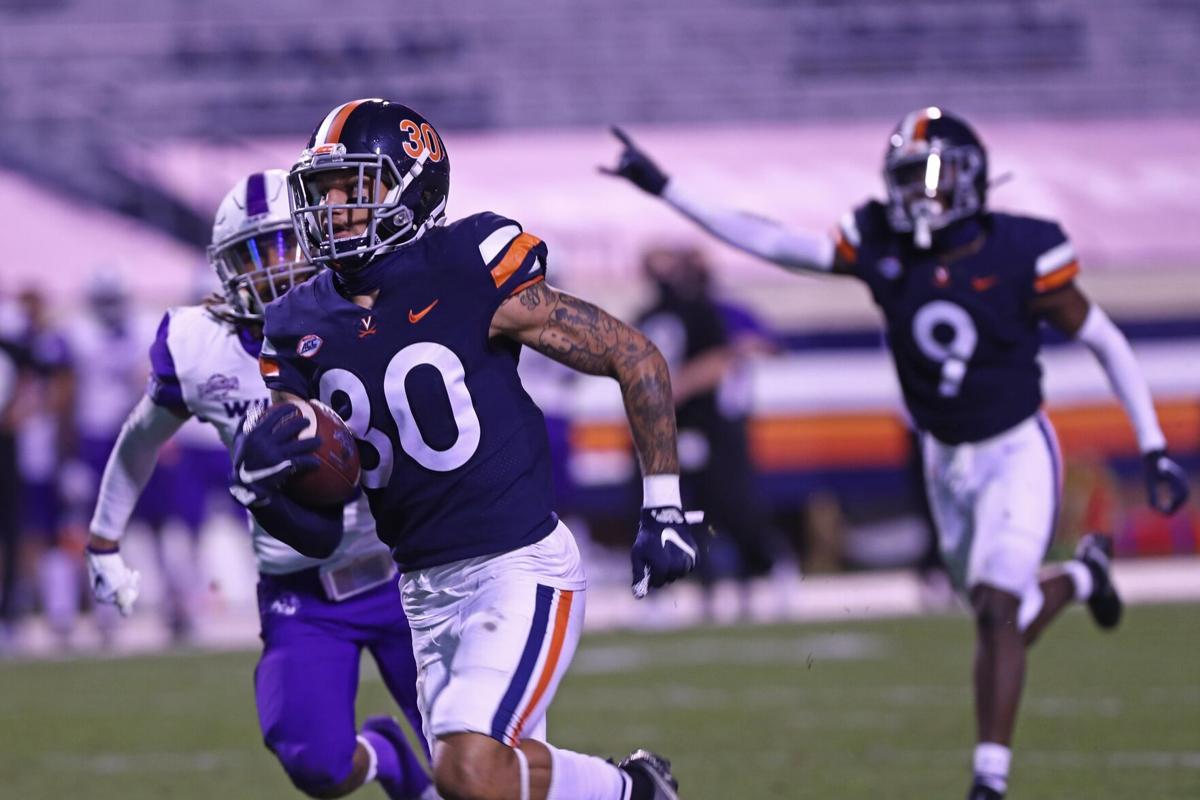 A look at who has the edge in Saturday night's ACC tilt between Virginia and Florida State.
---
Florida State quarterback Jordan Travis possesses elite athleticism, and he's a threat to take off every play. Brennan Armstrong is the best quarterback in this game, though. UVa's starter is limiting turnovers and running the offense efficiently. He posted more than 400 total yards in the win over Abilene Christian. Edge, Virginia.
---
Neither squad boasts a game-changing running back. Shane Simpson is emerging as a dynamic threat for UVa to go with Wayne Taulapapa and Ronnie Walker Jr. For Florida State, Jashaun Corbin is a reliable option who performed well two weeks ago against N.C. State. Edge, Push.
---
Tamorrion Terry left Florida State earlier this month, leaving the Seminoles without their best wide receiver. Terrell Jana, Tony Poljan and Lavel Davis Jr. all make big-time plays for the Cavaliers, and Billy Kemp IV might be the most reliable receiver for either group. Edge, Virginia.
---
Florida State's group isn't bad, but it's young. UVa's experience gives it the edge, but Florida State fans should be excited about the potential development of its young group in future seasons. Edge, Virginia.
---
Injuries, health issues and a transfer leave Virginia depleted along the defensive line. Florida State's defensive line doesn't look the same as it did to start the year, with Marvin Wilson banged up and Cory Durden opting out the rest of the season. Edge, Push.
---
The injury to Snowden hurts Virginia's linebacker room, but Matt Gahm is a serviceable replacement. Nick Jackson, Noah Taylor and Zane Zandier remain some of the most productive linebackers in the ACC. Edge, Virginia.
---
If Blount and Nelson can't play, Florida State earns a small edge. Neither team's secondary excels, but Florida State's Asante Samuel Jr. is by far the best defensive back in this game. Edge, Florida State.