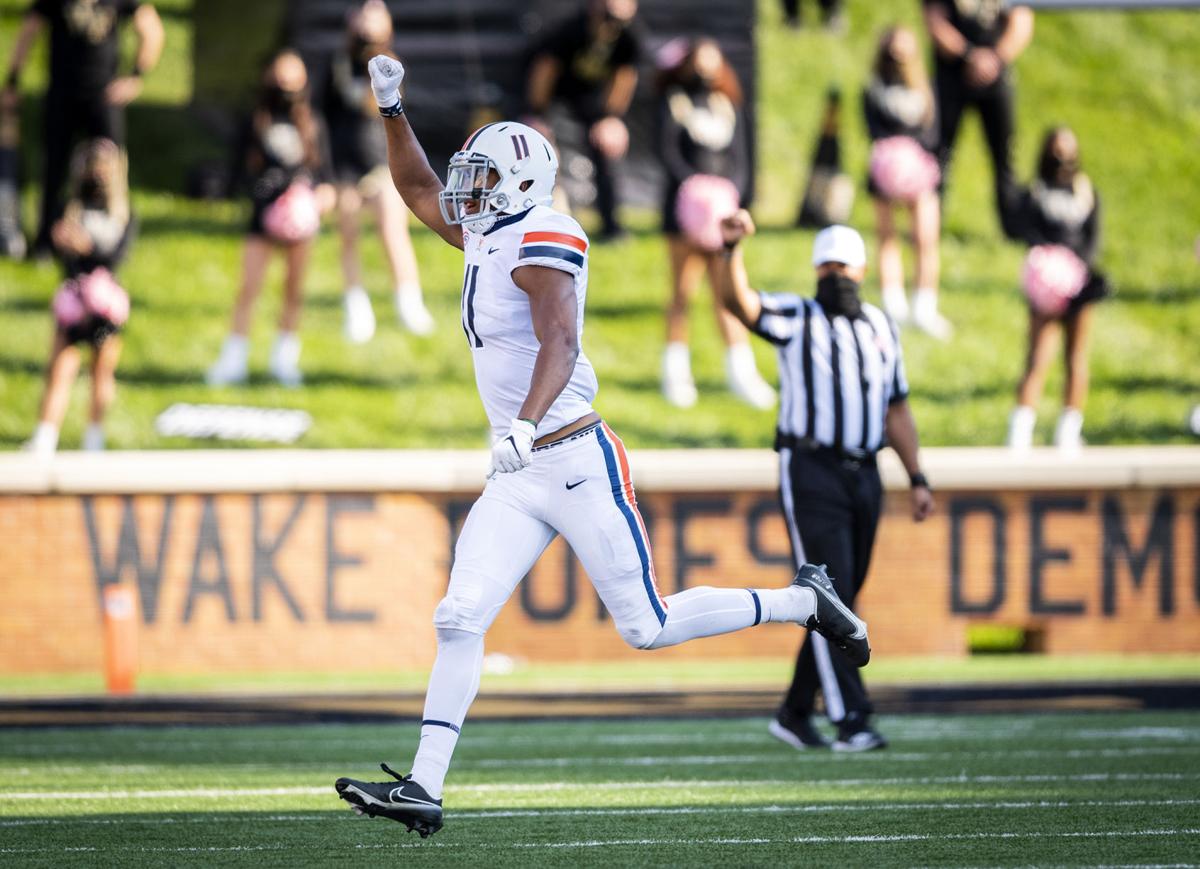 A look at who has the edge in Saturday's ACC tilt between North Carolina and Virginia.
---
Quarterbacks
UVa coaches love Brennan Armstrong's toughness and grit. The first-year starter returned to the Cavaliers' starting lineup last week after suffering a concussion, and he played well. Sam Howell, however, might be the best ACC quarterback on a team other than Clemson. Edge, UNC.
---
Running backs
This matchup isn't particularly close. There's a chance Indiana transfer Ronnie Walker Jr. logs his first career carry for the Wahoos this weekend, but even his addition doesn't bring the production of UVa's running backs to that of what Javonte Williams and Michael Carter have done for UNC this fall. They're both capable of rushing for 100 yards on any given Saturday. Edge, UNC.
---
Receivers/tight ends
Virginia's group of pass catchers deserves more respect. Terrell Jana and Billy Kemp IV both run sound routes and serve as reliable receivers. Tony Poljan enters Saturday as one of the ACC's most productive tight ends. The edge goes to UNC, though, thanks to the absurd playmaking ability and athleticism of Dyami Brown and Dazz Newsome. They're stars. Edge, UNC.
---
Offensive line
UVa's offensive line remains the team's offensive bright spot outside decent play from Armstrong. The Cavaliers limit sacks, and while the rushing attack doesn't jump off the page, the Cavaliers' running backs do have holes to run through. UNC's group improves weekly, paving the way for more than 300 rushing yards against N.C. State last weekend. Edge, Push.
---
Defensive line
Both groups possess solid performers, a lack of depth and few dynamic plays. Each team relies on its linebackers given the nature of the 3-4 defensive schemes. Edge, Push.
---
Linebackers
Chazz Surratt is a beast for UNC. Fortunately for UVa, the Cavaliers possess the firepower to win this positional battle. Charles Snowden seems to be trending in right direction. Nick Jackson impresses coaches weekly. Zane Zandier stays steady, and Noah Taylor does everything from rushing the passer to dropping in coverage. Edge, Virginia.
---
Secondary
Despite a lack of experience, the edge goes to North Carolina. UVa's group allows far too many big plays to enter the matchup with the edge, and injury questions surrounding safeties Joey Blount and Brenton Nelson makes it tough to pick UVa in this spot. Edge, UNC.
---
Special teams
Neither team excels on special teams, but the Tar Heels miss field goals more frequently. The Cavaliers make plenty of special teams mistakes themselves, but they're also starting to make a few impressive plays in that phase of the game. Look for UVa to limit mistakes on special teams this weekend. Edge, Virginia.
Be the first to know
Get local news delivered to your inbox!