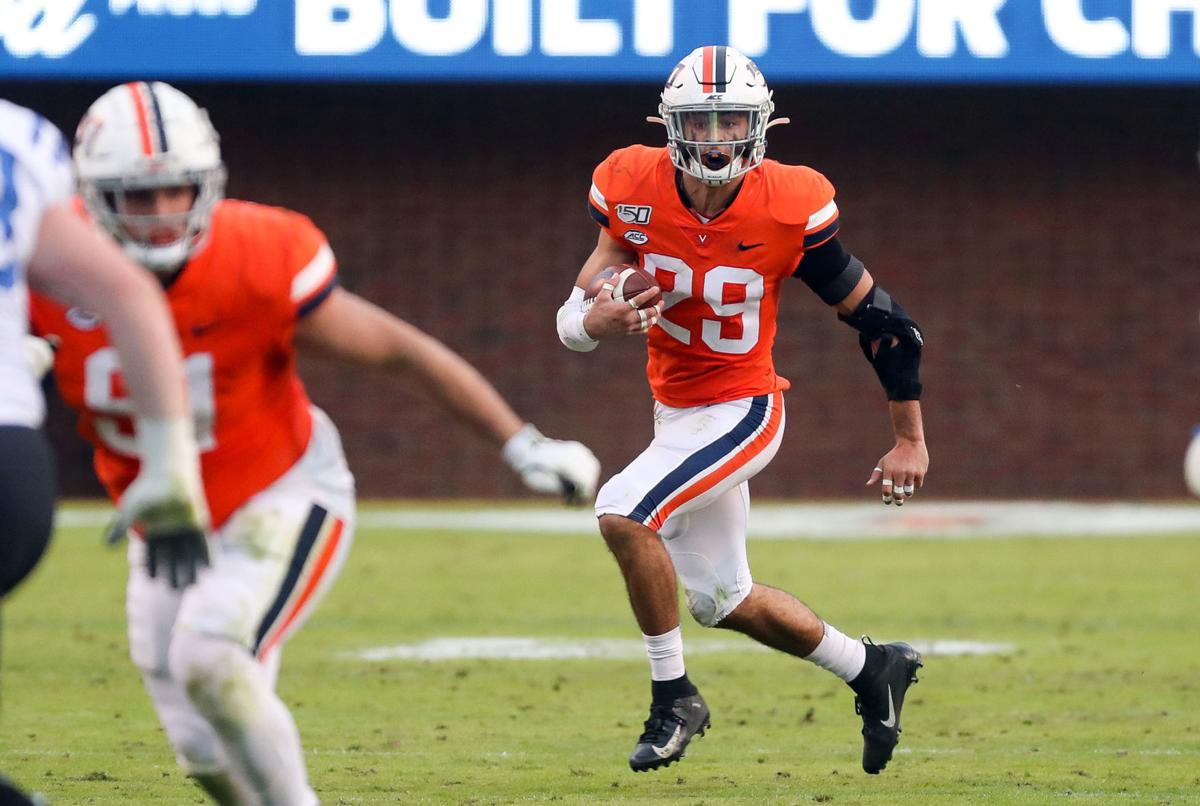 A look at who has the edge in Saturday's ACC football matchup between Duke and Virginia. 
---
It's been a rocky start to Chase Brice's Duke career. The Clemson transfer is completing just over 50% of his passes, and he's yet to throw a touchdown pass through two games. He does, however, have two interceptions. He reached the end zone rushing against Notre Dame. Brennan Armstrong, on the other hand, hasn't yet started a game for UVa. Edge, Push.
---
Deon Jackson leads Duke's running backs. The senior is a team captain with an impressive blend of speed and size. The Blue Devils aren't particularly deep at the position, much like UVa. The Cavaliers lean on Wayne Taulapapa, a junior, as their top back. Behind him sits Towson transfer Shane Simpson and sophomore Perris Jones. Despite limited depth, UVa's options figure to produce behind a good offensive line. Edge, Virginia.
---
Virginia begins life without Hasise Dubois and Joe Reed. Fortunately, Terrell Jana returns. Wide receiver transfer Ra'Shaun Henry figures to enter the mix in the passing game, as does tight end transfer Tony Poljan. UVa's guys are unproven, but outside of tight end Noah Gray, Duke's playmakers are few and far between. Edge, Virginia.
---
Three redshirt sophomores start this week for a Duke offensive line struggling to run the ball effectively through two games. UVa's starting unit looked strong at the end of last season, and it includes three juniors and a pair of seniors. Experience wins the day at this position group. Edge, Virginia.
---
Duke sits at the bottom of the ACC standings, but its defensive line features a few studs. Victor Dimukeje is well on his way to an All-ACC season, tallying 3.5 sacks through two weeks. Chris Rumph II also presents problems off the edge. Virginia's defensive line, which relies on quality play from Jowon Briggs in the middle, is solid. Duke's, however, is elite by ACC standards. Edge, Duke.
---
Charles Snowden, Noah Taylor, Zane Zandier and Nick Jackson form one of the best units in the ACC. Snowden and Taylor feature freakish athleticism, while Zandier and Jackson are both steady run-stoppers. UVa holds the edge at this position, and it will hold an edge for most of the season if it stays healthy. Edge, Virginia.
---
Duke is without two starting cornerbacks this week due to injury. The losses give UVa's secondary an edge in large part due to experience. Look for Joey Blount, De'Vante Cross, Nick Grant and Brenton Nelson to play at a high level against an inconsistent Duke passing attack. Edge, Virginia.
---
Even without Joe Reed, UVa feels confident in its special teams unit. Brian Delaney is a reliable kicker, and the Cavaliers have about five capable return guys. Duke, however, might have the best returner in the ACC in Damond Philyaw-Johnson. Edge, Push.
Be the first to know
Get local news delivered to your inbox!