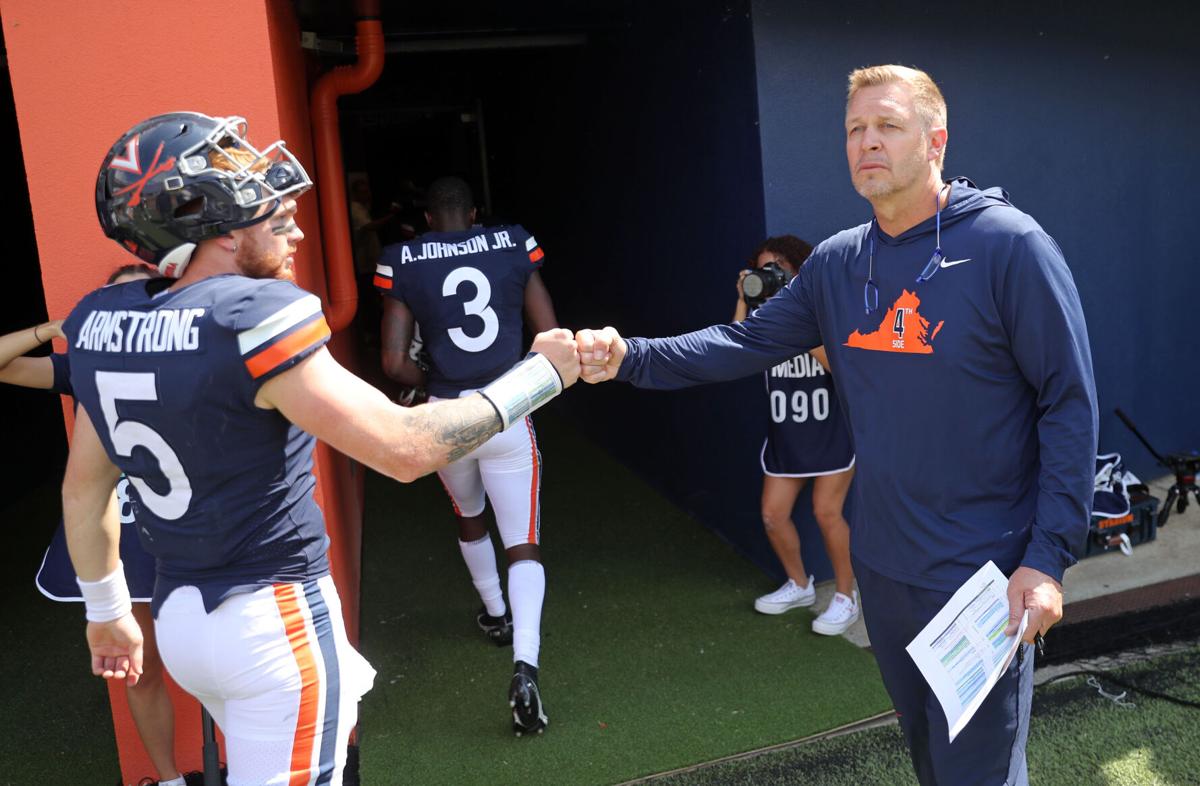 Keys to victory for Saturday's matchup between Virginia and BYU.
Avoid the noise: With Bronco Mendenhall and several UVa assistant coaches returning to BYU, the potential for distractions are abundant. Virginia players have said this week that the Cougars are "another nameless, faceless opponent." Saying that is one thing, putting it to practice is another. Being able to block out all of the hoopla surrounding the game will be critical for the Cavaliers.
Force field goals: When BYU gets to the red zone, they almost always come away with points. In 28 trips inside the opposing 20-yard line this season, the Cougars have come away with points 26 times, including touchdowns. BYU, which averages over 400 yards of offense per game, will likely be able to move the ball against UVa. Forcing the Cougars to end drives with field goals instead of touchdowns could be the difference in the game.
Finish strong: Virginia appeared to be cruising to a victory last week against Georgia Tech before a late surge from the Yellow Jackets made the game surprisingly competitive at the end. With a later-than-usual kickoff, the potential for another late-game letdown is there. The Cavaliers have work hard to avoid it.
Attack early: The Cougars have been great at starting fast, outscoring opponents 58-23 in first quarters this season. The atmosphere at Lavell Edwards Stadium is expected to be raucous on Saturday night. If the Cougars get out to an early lead, it will get even louder and more difficult for Virginia to operate.
Pound the ball: One way to slow down Brennan Armstrong and the Virginia offense is to keep them off the field. BYU running back Tyler Allgeier, who had 32 carries last week against Washington State, could see plenty of carries on Saturday night if the Cougars want to grind out drives and control the clock.
Get stops: The BYU defense has not given up 40 points to an opponent in a game this season. Continuing the streak will be difficult against a Virginia offense that has scored 48 points in each of its last two games. Getting off the field on third down will be critical for the Cougars' defense.