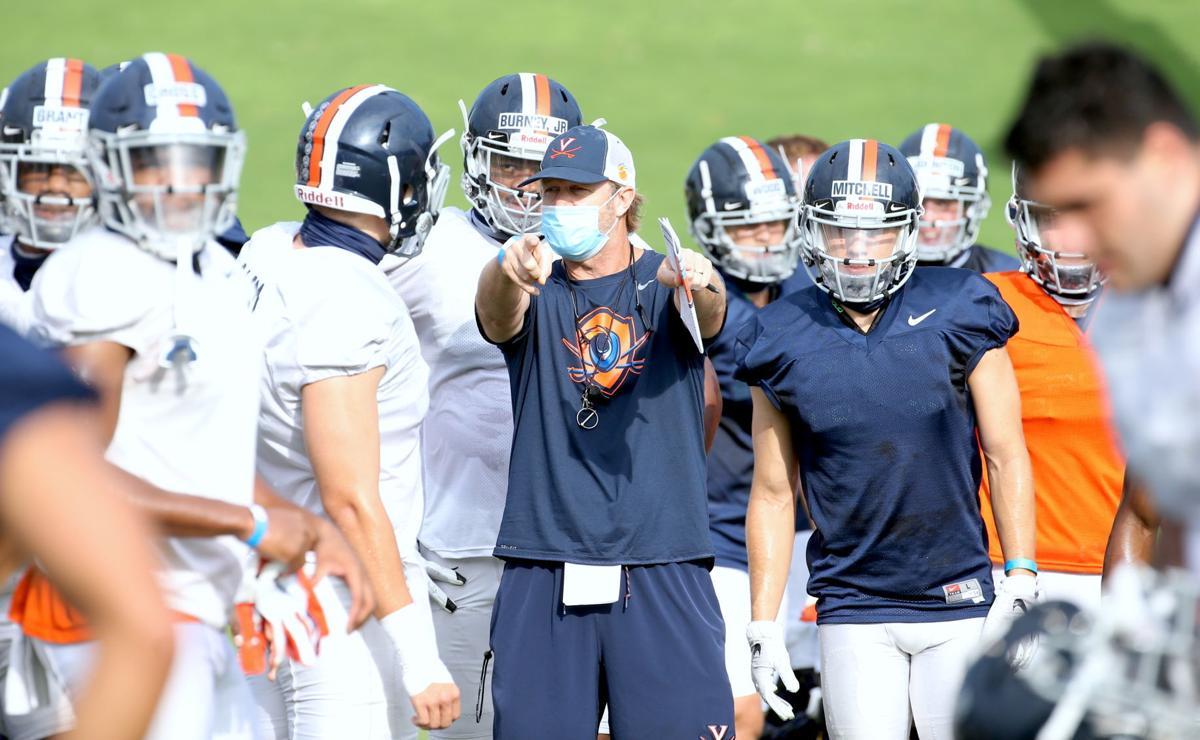 Bennett Conlin's keys to victory for Saturday's ACC football matchup between Duke and Virginia. 
---
» Build Armstrong's confidence: Brennan Armstrong doesn't lack confidence. UVa's new starting quarterback is a gutsy competitor with elite self-belief, but in his first collegiate start, there's sure to be some jitters. Duke is down both its starting cornerbacks due to injury. UVa will likely consider starting Armstrong off with a few easy throws to settle him into the game before letting him attack Duke's depleted defense down the field.
» Tackle consistently: While this key sounds simple and rather obvious, UVa hasn't played a game since its December loss to Florida in the Orange Bowl. The long layoff coupled with Duke having played twice makes possible rust a major disadvantage for Virginia. The Wahoos need to shake off any jitters and rust early and consistently wrap up to avoid giving a struggling Duke offense any easy chunk plays.
» Enjoy the moment: On paper, Virginia is the better football team. Duke is 0-2 to start the season, and the Blue Devils struggle mightily to move the football. First-game nerves may be the only thing keeping UVa from winning by double digits. If Virginia plays and coaches with confidence, the Cavaliers enter Saturday as a decent favorite. If Armstrong and the 'Hoos look unsure and timid, Duke is plenty good enough to pull the upset.
---
» Test the secondary: Toward the end of last season, Virginia's secondary struggled. North Carolina, Clemson and Florida moved the ball through the air easily against Nick Grant and company. The Cavaliers should be improved in the back end this season, but Duke's best bet to move the football comes through the air. Look for Clemson transfer Chase Brice to throw close to 40 times Saturday.
» Limit turnovers: Virginia beat Duke 48-14 last season because the Cavaliers forced five turnovers. The Blue Devils lost 26-6 to Boston College last weekend and committed five turnovers. If Duke has any chance to win, it needs to take care of the football.
» Pressure Armstrong: Armstrong is shifty, but he's not Bryce Perkins. While Perkins could turn a blitz into a missed tackle and a 20-yard scamper, Armstrong isn't quite as dangerous with his legs. The Blue Devils, who feature an impressive defensive line, may be able to rattle the young quarterback by collapsing the pocket and forcing him into pressured throws.
Be the first to know
Get local news delivered to your inbox!