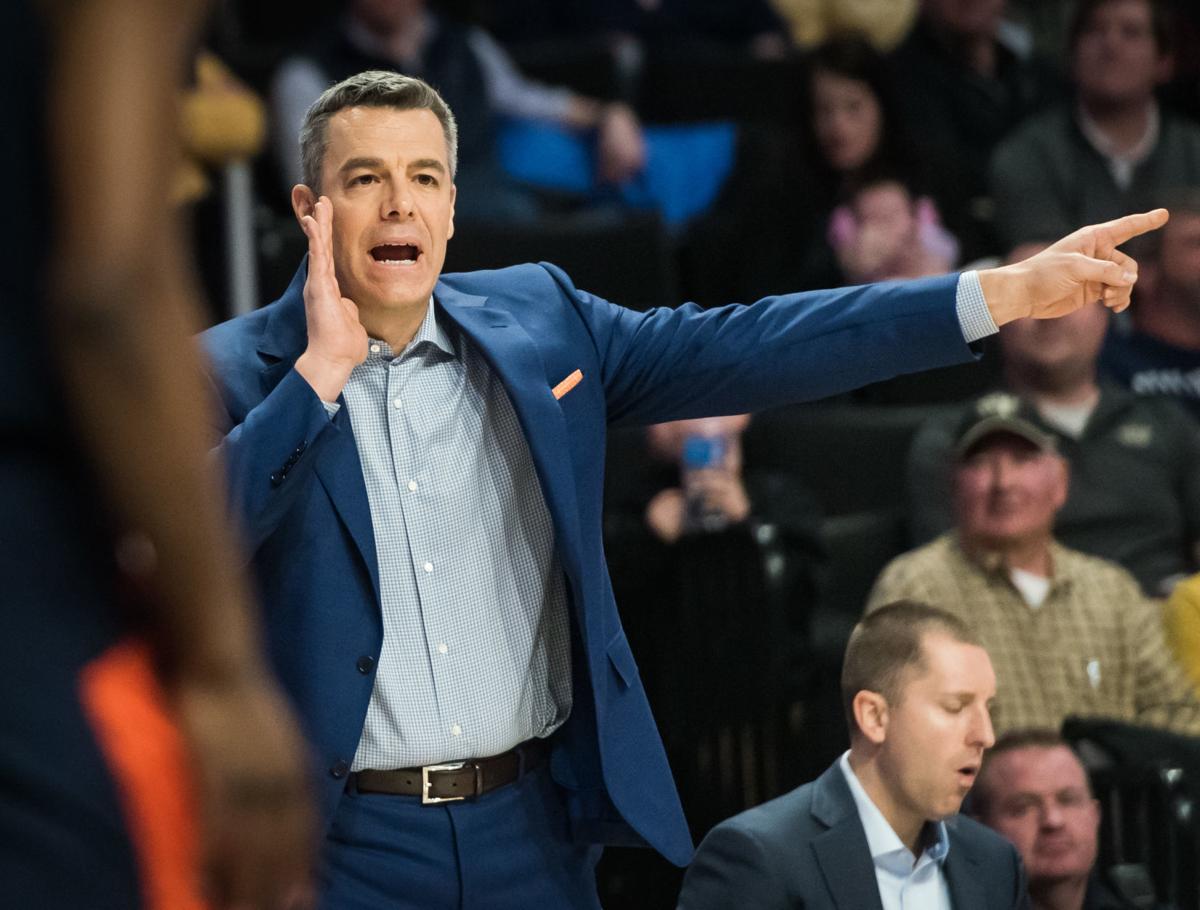 The Virginia men's basketball team's 2020-21 season begins in "Bubbleville" on Wednesday afternoon when the Cavaliers play Towson.
As fans start to feel excitement as Tony Bennett's team returns to the court, they also need to start researching how to watch their beloved Cavaliers.
Unfortunately, COVID-19's impact means no fans will be allowed at the Mohegan Sun Arena for the neutral-site season opener. Since UVa fans can't watch the Cavaliers in person, they turn their attention toward their TVs and computers.
Virginia's season-opening game against Maine will be shown on FloHoops, which is a part of FloSports. Understandably, most UVa fans might not be familiar with the streaming service.
For those not sure how FloSports works, here's a rundown of all you need to know to watch Virginia play Towson on Wednesday.
Is FloHoops a TV channel?
No, FloHoops is not a TV channel. FloSports is a streaming service, so you can watch it on your computer, tablet or mobile device if you're a cable subscriber.
If you use a smart TV, you can download the FloSports app to stream the game on your television, rather than watching on a computer or mobile device.
How can I watch FloHoops?
The first step in watching FloHoops and UVa's season opener is creating a FloSports account. This requires going to flosports.tv and selecting the FloHoops option. FloSports includes coverage of about 25 sports, ranging from swimming to lacrosse to competitive dance. UVa men's basketball fans want to select the FloHoops option.
From there, users need to create a login using an email or Facebook account. Users then need to pay for their subscription before they can begin watching.
How does pricing work?
Users can select from two different pricing models.
First, FloSports offers a discounted annual rate. Fans can spend $12.50 per month each month for a year. This gives them access to FloHoops for the entire year and it will cost a total of $150.
The second pricing option is a $29.99 monthly rate.
While the first option may seem like the better deal, UVa fans who only want to watch the contest against Maine before canceling their FloSports subscription may want to go for the $29.99 monthly option.
According to the FloSports website, "If you cancel your subscription, cancellation will be effective at the end of the current monthly period of yearly period. This means that you will have continued access to your subscription for the remainder of that period, but you will not receive a refund."
If you opt to use the monthly subscription and cancel before the end of your first month, you'll still receive access to FloHoops for the rest of your one-month subscription period, but you still owe the full $29.99.
If you select the annual pricing at $12.50 per month and decide to cancel during the year, you still receive access for the full year, but you owe the full $150 payment.
The bottom line
To watch the UVa men's basketball team's season opener against Maine — a team UVa beat 46-26 a season ago — fans need access to FloHoops. That's going to cost fans about $30 for a monthly subscription or $150 for an annual subscription.
It's up to Virginia fans to decide if the steep price is worth watching the Wahoos compete against a mid-major foe. It's unlikely any of Virginia's other games this season take place on FloHoops.