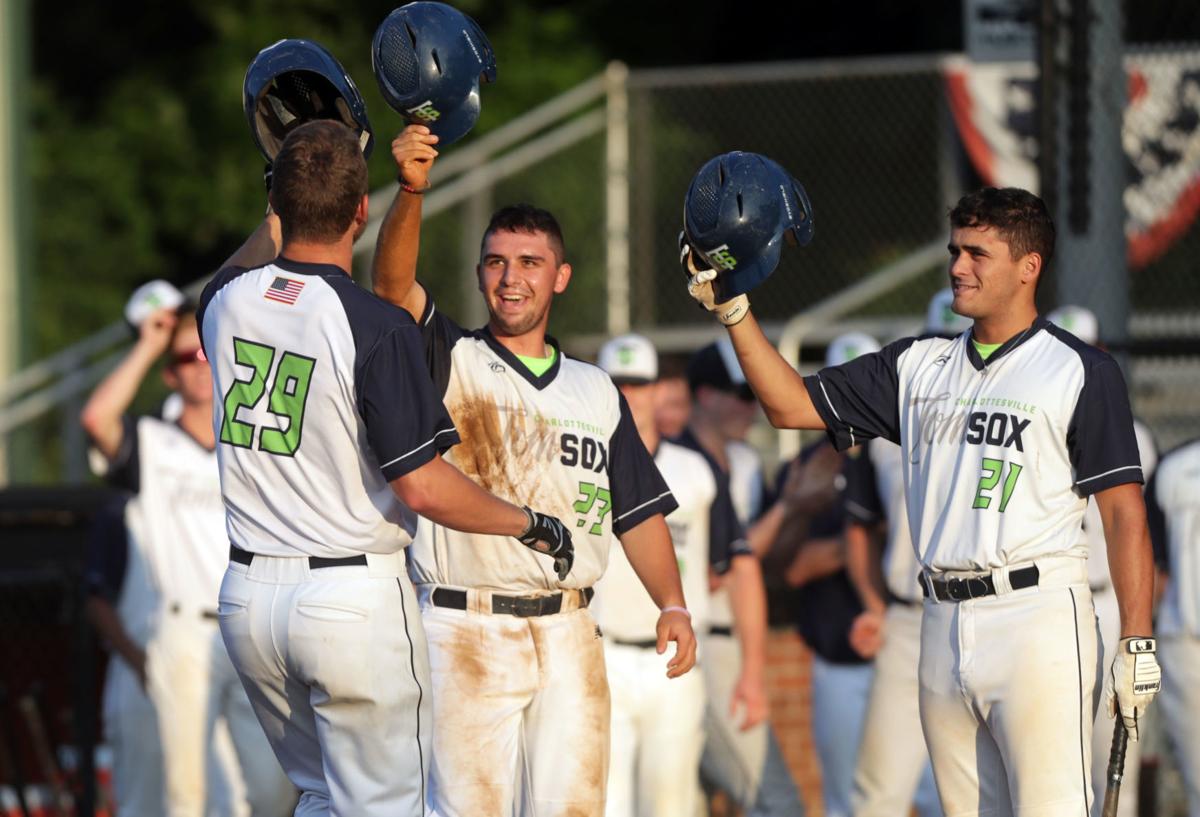 On April 2, the Valley Baseball League announced the cancellation of the 2020 season. The Cape Cod Baseball League followed suit a few weeks later. Several other leagues are canceled, and many other leagues are postponed or delayed indefinitely.
With college baseball leagues across the U.S. in turmoil, it throws another twist into the development of current collegiate players. Normally, Division I players like those at UVa are wrapping up their seasons around this time, preparing for postseason play followed by a stint in a summer league.
Instead, their seasons ended in March. They haven't played organized baseball since.
"Well, it's significant," UVa head coach Brian O'Connor said. "There's no question it's significant in the individual player's development, but it's all relative."
O'Connor described how everyone in baseball is in a similar situation.
Plenty of college players will miss summer league opportunities. Minor league players are missing valuable games that could have helped as they tried to make it to the major league level. Even major leaguers are missing games that help in their development and provide them with compensation.
Those at the college ranks aren't the only ones missing games, but the impact for those young players is noticeable.
Add in the shortened collegiate season, and some collegiate players are missing both regular-season games and summer league contests.  
"The best way you get better is by playing the game, so it's difficult," O'Connor said.
Student-athletes can still find creative ways to work out and stay in shape during this time to make sure the months without baseball aren't completely lost.
O'Connor told his team to take advantage of the break and use the few months to strength train. Rarely does a college baseball player receive multiple months without baseball, which makes it an ideal time to lift weights or perform bodyweight exercises.
Andrew Abbott, whose junior season at UVa was shortened this spring, is a MLB prospect. The shortened draft complicates his professional future in the immediate months, but he's spending his time throwing in his backyard and working out at his high school gym, which he's been allowed to use.
Abbott pitched in the Cape Cod League in previous years and showcased elite stuff against top-tier competition. He played and practiced against some of the best Division I players in the country during the summer after competing against quality opponents during UVa's schedule.
"You develop relationships with people all across the country," Abbott said. "On our team we had UCLA, Stanford, Long Beach State, Florida, Texas A&M, Vanderbilt. You're playing with teams that are created best of the best in their respective leagues. It's just another thing from a development standpoint. It's like well, this is basically like playing in the minor leagues right here."
Whether it was facing elite hitters or just meeting players from across the country, Abbott gained valuable experience each summer. He also learned from a new set of coaches who offered different perspectives on the game.
Summer league baseball coupled with time under O'connor at UVa prepared Abbott for a future career as a professional.
Mike Cubbage, who currently works with the Nationals, spent eight seasons in Major League Baseball. The Charlottesville native and UVa product played in the VBL for the Charlottesville Hornets in 1968 and 1969.
"When I played, it was, at the time, the best competition that I'd ever faced," Cubbage said.
He led the VBL in home runs in 1968, showing he belonged with the best of the best.
The VBL helped prepare Cubbage, who started playing in the VBL as a 17-year-old, for his days at UVa and then as a big leaguer.
"That's what you're looking for at that age," Cubbage said. "You're looking to play against better competition to get better as a player."
On the bright side, not every summer league is canceled. Several leagues delayed in hope of a later start this summer.
There are even talks of a few pop-up summer leagues across the country that could field teams of collegiate players in their respective areas, according to O'Connor. While many of those aren't official or fully organized yet, there's potential for collegiate baseball players to compete over the summer.
If not, collegiate players are missing out on the months that are usually critical to their development. Summer leagues provide a chance to improve while also forcing players outside their comfort zones by putting them on teams with new teammates and coaches.
"I think it's just a big learning curve that every college baseball player needs to be able to have at least once," Abbott said.
Be the first to know
Get local news delivered to your inbox!