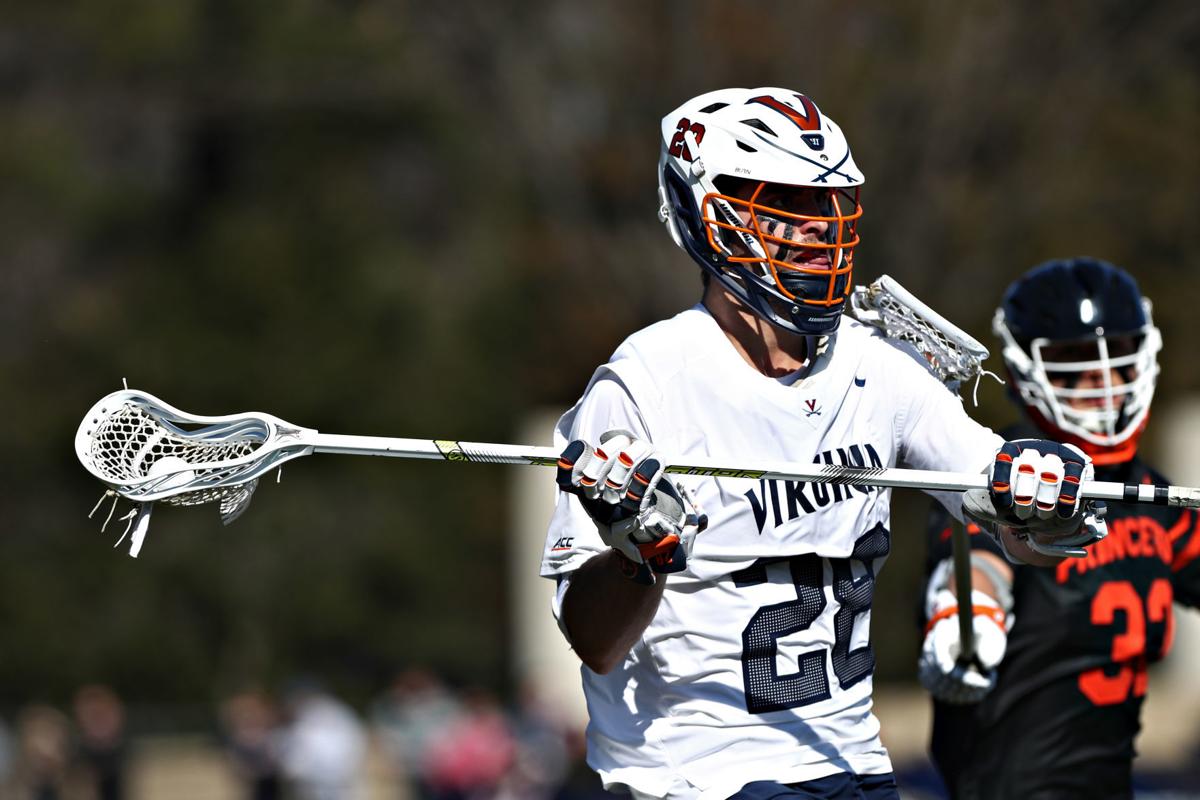 Inside Lacrosse announced Wednesday that Virginia's Jared Conners, Matt Moore, Dox Aitken and Kyle Kology earned All-American honors. Conners earned first-team honors, while Moore made the second team. Aitken received third-team honors and Kology was an honorable mention.
Conners, a long-stick midfielder, received second-team honors a season ago from Inside Lacrosse. The senior caused 10 turnovers and secured 28 ground balls before the season ended. He also showed the ability to score, finishing the six-game season with three goals.
The defensive prowess and offensive flashes earned him a spot on the first team.
Moore, a junior, led the team in goals and assists.
He scored 19 goals and added 16 assists through the team's six games. It's the first time he's made the Inside Lacrosse All-American team.
Aitken, a senior, finished the year with nine goals and an assist. He earned first team All-American honors from Inside Lacrosse in both 2018 and 2019. This season, he made the third team.
Kology, a junior defender, forced a team-high 12 turnovers this season to earn an honorable mention.
UVa finished its shortened season with a 4-2 record. The Cavaliers had yet to play a conference game when the season was canceled.
The NCAA announced this week that it would offer spring sport athletes an extra year of eligibility, which means Aitken and Conners are eligible to return to UVa next season. Kology and Moore are eligible to play two more seasons in Charlottesville.
Be the first to know
Get local news delivered to your inbox!