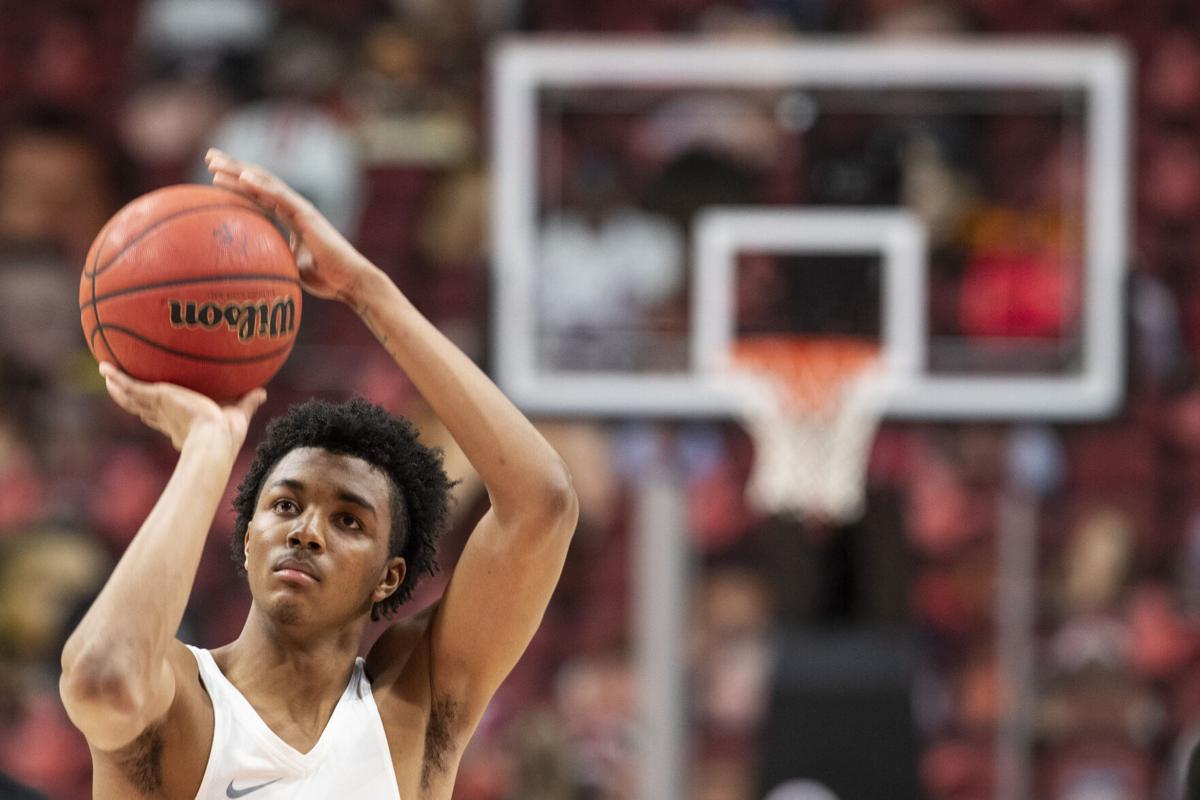 The NBA Summer League offers a chance for young players to showcase their skills in front of NBA franchises. A handful of recent Virginia men's basketball standouts, as well as a couple more experienced former Cavaliers, put their talent on display in recent weeks.
Here's an overview of how former UVa players fared in the offseason games.
Trey Murphy III
The athletic wing spent one season at UVa, playing an important role for the team during the 2020-21 season. He opted to enter the NBA Draft following his time in Charlottesville, and the New Orleans Pelicans picked him in the first round.
Murphy III shined in his small summer league sample size, averaging 16.3 points per game to go with seven rebounds per contest. He was efficient from the field, making 55.8% of his shots and 44% of his 3-pointers. He made all of his free-throw attempts in the four games he played. Murphy III landed on the first-team All-Summer League squad for his strong performances.
Expect Murphy III to see plenty of action for New Orleans this season.
Sam Hauser
Hauser earns consideration for an NBA roster spot primarily for his shooting. What he lacks in athleticism, he often makes up for with a smooth shooting stroke.
In five games with the Boston Celtics, Hauser averaged 21.5 minutes per game and scored nine points per contest. He shot 50% from the field and 46.2% from 3-point range. He's on a two-way contract with Boston, and he'll have chances to show he belongs with the NBA squad.
"Sam is extremely unselfish," Celtics summer league coach Joe Mazzulla told the Boston Herald. "He's much more of a physical defender than people may give him credit for, and he's become a better individual defender throughout this week."
Jay Huff
Undrafted, Huff signed an Exhibit 10 deal with the Washington Wizards. Huff figures to spend much of the next year competing in the G League. His summer league play wasn't jaw-dropping, although he made some nice plays.
In 17.7 minutes per game across four games, Huff scored 4.5 points per contest to go with four rebounds, two blocks and two assists per game. He wasn't particularly effective offensively, making only 31.8% of shots.
The limited sample size didn't do Huff any favors on the offensive end, but he's a name to monitor at the G League level. If he can improve his efficiency at that level and play strong defense in the post, the center could interest a middling Washington franchise.
Kyle Guy
Now with the Golden State Warriors, Guy dazzled at times during NBA Summer League play. He played in five games, averaging just over 20 minutes per contest. He scored 11.2 points per game and made plenty of highlights that excited UVa fans on social media, although he wasn't particularly efficient.
Guy shot just 35.4% from the field and 36.7% from 3-point range. He did contribute 3.4 rebounds and 2.4 assists per game. Given his lack of size compared to some of his professional peers, teams want to see if he can operate as a point guard. He's shown flashes of impressive passing and ball handling.
It'll be interesting to see next steps for Guy, who likely wants at least a two-way contract with Golden State or another franchise. Can he go from a talented scorer in the G League to a legitimate NBA contributor?
"I think Kyle is an NBA player, and I think he'll figure out a way to get there and stick," Warriors summer league coach Kris Weems recently told the San Francisco Chronicle.
Mamadi Diakite
It's hard for UVa fans to contain their excitement regarding Diakite.
He's a member of the Milwaukee Bucks, who just won an NBA title, and his game seems to improve tremendously each season. Diakite played in five games this summer, competing for 24.7 minutes per game. During that time he tallied 9.8 points and six rebounds per contest.
When given time in the G League last year, Diakite dominated. It feels like only a matter of time before he starts to earn more chances at the NBA level.
Braxton Key
Arguably the No. 1 reason Key isn't on an NBA roster is his 3-point shooting. He's an athletic wing who can defend and rebound well, but today's NBA game requires elite perimeter shooting.
Key played in five summer league games for Philadelphia, earning 15 minutes per game and averaging 5.8 points and 4.2 rebounds per contest. He shot 50% from the field, but just 28.6% from beyond the arc.
If he figures out the 3-point shot, the rest of his game makes him an intriguing player for teams to add. Even without the 3-point shot, he's good enough to play professionally for years to come.
London Perrantes
Perrantes played in five games for Minnesota's summer league squad. He played 13.9 minutes per game, averaging 2.8 points per game. He chipped in 1.8 assists per game.
"We'll see what happens after summer league, I'll take it one step at a time," Perrantes told Basketball Insiders. "I want to show I can run a team as a point guard, to get everybody the ball in their spots, to shoot the ball well. I think I'm a winner. I've won at every level, I just want to be out there and compete and give 100% to whatever team I'm suiting up for."