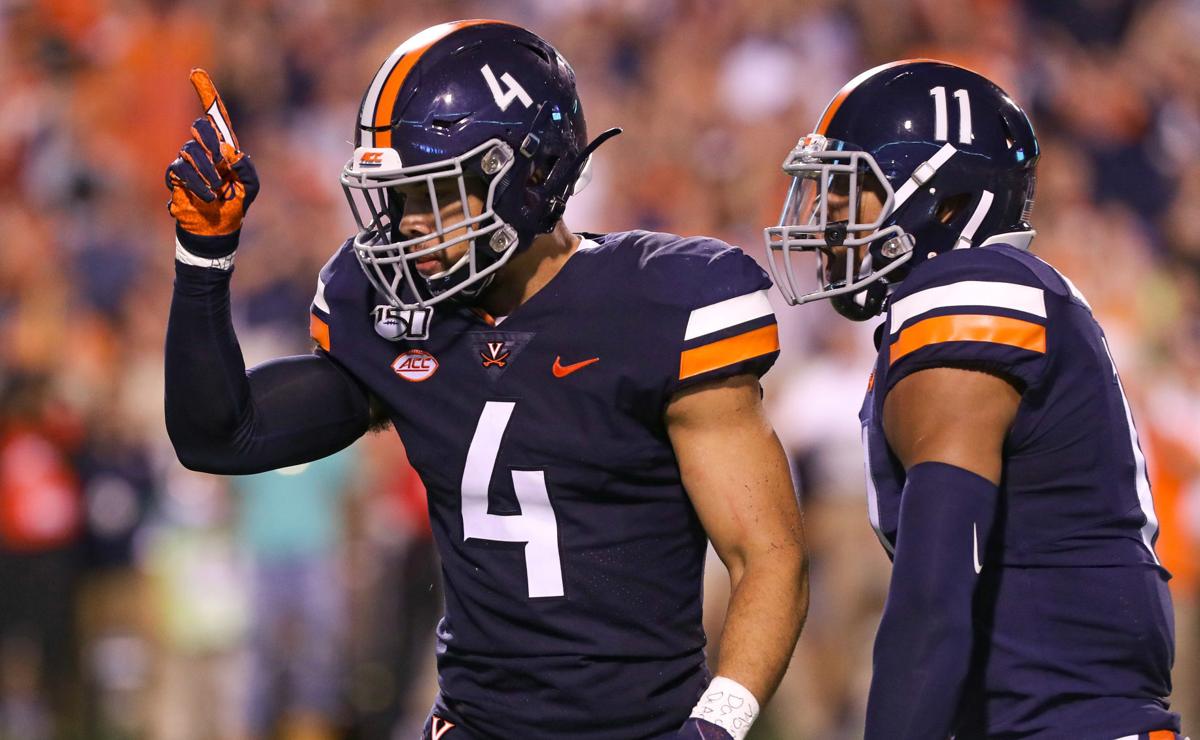 Former Virginia linebacker Jordan Mack became the first Carolina Panthers player to opt out of the 2020 NFL season due to the COVID-19 pandemic. The Panthers announced the move Tuesday in addition to a handful of other roster moves.
Mack, an undrafted rookie, will not receive the $150,000 salary advance offered to drafted players or athletes who played in 2019 and decide to opt out because of the pandemic. NFL players have until Aug. 3 to decide to opt out of the season.
As an undrafted rookie, it would've been a challenge for Mack to make Carolina's roster, especially with the preseason canceled. Typically, undrafted players battle for roster spots throughout preseason camp and preseason games, often showcasing their ability in the exhibition games. That's not an option this season.
Mack, who battled an injury at the end of the 2019 season, performed well when healthy for Virginia. He finished his senior season with 69 tackles and 7.5 sacks across 13 games. He missed the Orange Bowl and the majority of the ACC Championship game with an ankle issue.
Fellow rookie Bryce Hall was placed on the New York Jets' COVID-19 reserve list Tuesday. That means Hall, a former Virginia cornerback, either tested positive for COVID-19 or is quarantining due to close contact with someone who tested positive.
NFL teams aren't allowed to disclose whether players are positive or quarantining.
The organizations can only say the players are on the COVID-19 reserve list.
Elsewhere across the NFL, former Virginia wide receiver and current rookie Joe Reed recently signed his rookie deal with the Los Angeles Chargers. The team announced the news Saturday.
It's unclear how the canceled preseason and altered offseason will impact Bryce Perkins' chances of making the Rams' roster. Outside of Jared Goff, questions remain for Los Angeles at quarterback. Perkins could find himself in a battle for the backup spot when activity ramps up within NFL organizations.
Much like other professional leagues, the action is being altered by COVID-19. Those changes are impacting the UVa NFL rookies.
Be the first to know
Get local news delivered to your inbox!