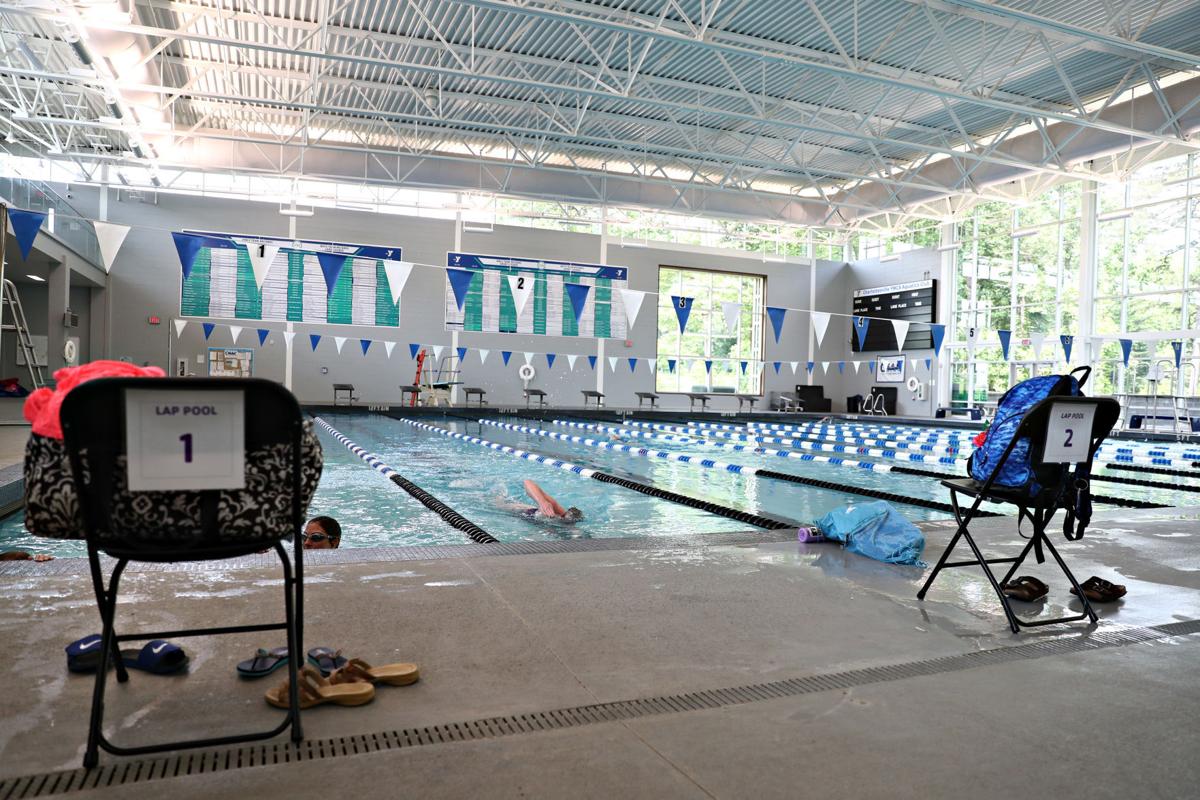 Central Virginia is known for its elite basketball, soccer, lacrosse and tennis programs at both the college and high school levels.
Charlottesville YMCA Aquatics Club coach Mike Wenert and University of Virginia swim coach Todd DeSorbo hope to add powerhouse club swimming program to that list following last week's merger of the CYAC Swim Team and Cavalier Aquatics for the upcoming short-course season, which starts next month.
"This merger happened very quickly," Wenert said. "Todd DeSorbo approached myself and my wife [Leslie] about the possibility of the merger in mid-July. It was a fairly quick process and everyone was excited to make it happen."
CYAC, which serves swimmers ages 5-18, had approximately 150 swimmers and has been a fixture in local swimming circles since the 1990s. Cavalier Aquatics consists of approximately 50 college-age swimmers and gives them an opportunity to compete in USA Swimming when their college teams aren't in season.
DeSorbo joins the CYAC staff as the Director of High Performance and will work directly with athletes on the Cavalier Aquatics team. The team will remain dual-registered, as both a YMCA swim team and a USA swim team under the Piedmont Family YMCA.
"Todd has one of the best minds in the swimming world today," Wenert said in a release announcing the merger. "Working side-by-side with Todd will help bring our joint programs to the next level and will be an exciting addition for the swimming community of Charlottesville and Albemarle."
DeSorbo's track record in developing high-profile swimmers is impressive. He led the UVa women's swimming and diving team to the ACC championship and the Cavalier men to a second-place finish at the ACC meet this past season.
"I am excited for the opportunity to partner with Mike and the YMCA on this venture to provide a premier age-group and senior-club swimming program in the Charlottesville area," DeSorbo said in a statement. "I'm looking forward to working with all the athletes, of all levels and building on the Y's mission to develop great young people as well as great swimmers."
With more than 2,100 swimmers competing in the Jefferson Swim League each summer, Wenert believes the Charlottesville area has the foundation to join Poseidon, NOVA and Williamsburg Aquatic Club as one of the top swim programs in the state.
"We all realize how big summer club swimming is in Charlottesville is," Wenert said. "This is a chance to try to capture those swimmers and bring those athletes into a year-round program. Charlottesville swimming has a ton of potential and bringing the two organizations together will help solidify the vision of a unified swimming team in the Charlottesville/Albemarle area."
"I believe Charlottesville can be a booming swimming town, from age-group swimmers to elite level Olympic contenders," DeSorbo said. "This collaboration will provide Charlottesville the opportunity to not only thrive in the area, but also in the state and nationally."
With the addition of DeSorbo, Wenert noted the staff now features more than 100 years of coaching knowledge. He says that goes a long way in the coaching world.
"This is a tremendous opportunity for me and the coaches on the staff," he said. "Todd is one of the best college coaches in the country. Learning from him is one of the most appealing aspects of the merger for me and the CYAC staff. As soon as you stop trying to learn new ideas or training concepts, you become stagnant. I always want to try to challenge myself and my coaching staff to stay on the cutting edge of the coaching world."
The new team is set to start its season on Sept. 8 at the Brooks Family YMCA. Anyone interested in participating should contact Mike Wenert at mwenert@piedmontymca.org, or lead age-group coach Leslie Wenert (14 & under) atl lwenert@piedmontymca.org.
Mike Wenert believes the future is bright.
"Swimming is a great sport," he said. "It has defined me as a person my entire life. Our goal is exposing swimming to as many athlete in the area as possible. Swimming teaches so many valuable life lessons. It is truly a great sport to get involved with at a young age."
Be the first to know
Get local news delivered to your inbox!