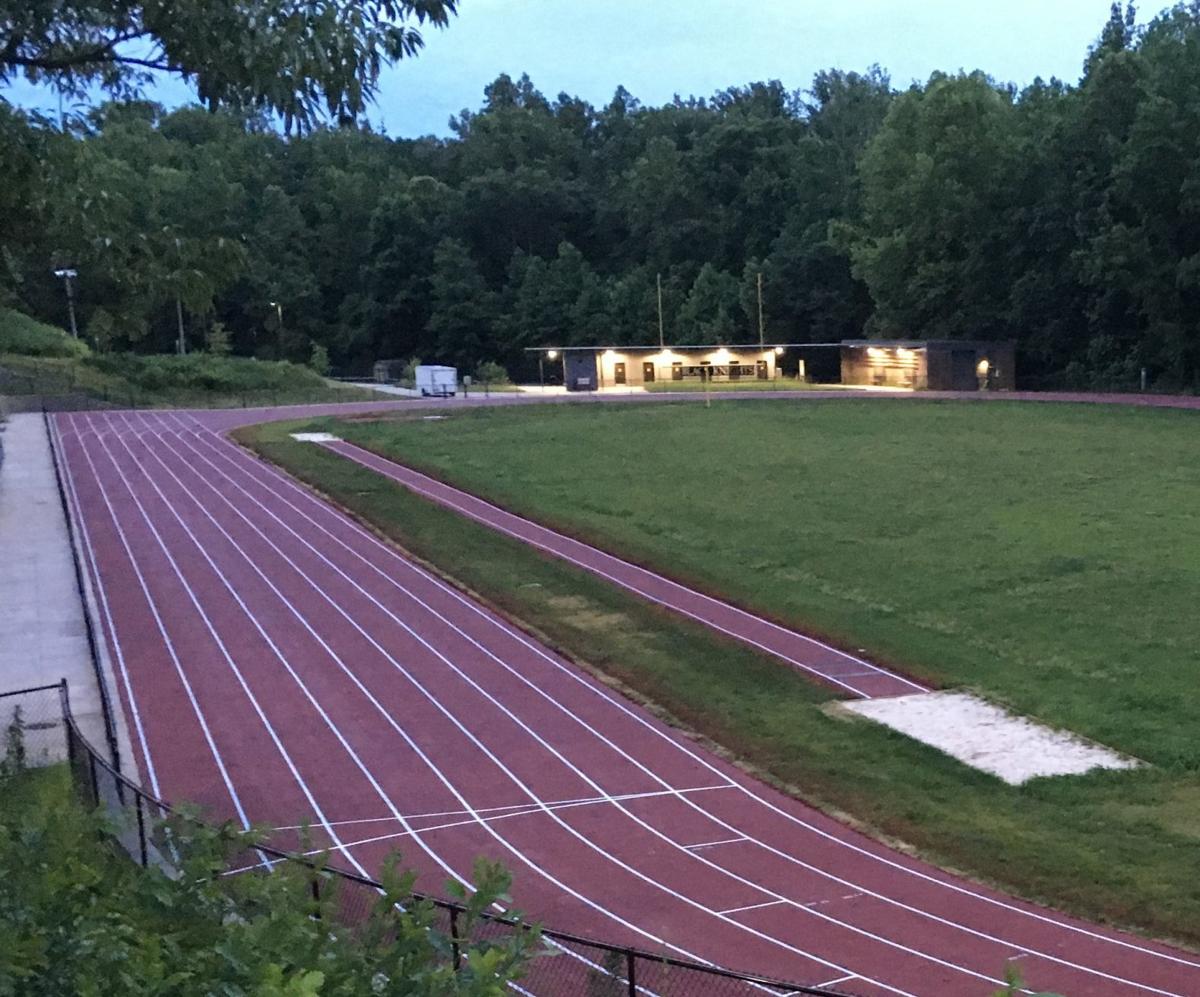 It's been nearly a decade since Charlottesville High School has hosted a Jefferson District track and field team meet due to myriad issues with the existing track.
"It has been too long," Charlottesville track and field coach Ronald Green said. "Well over 10-plus years since we could have any type of sanctioned competition or home meets."
That drought will come to an end during the 2019-20 school year thanks to the school's new Curtis Elder Track Complex.
Charlottesville High School athletic director Rodney Redd said renovations for the track had been a hot topic of discussion for a number of years.
"To my understanding, there had not been significant work done on the track in about 25 to 30 years," Redd said. "It did have a rubberized surface, but there were bare spots. There were only six lanes and it did have a very outdated shape, with very long straightaways and very tight turns."
School officials agreed repairs needed to be made and voted to allocate funds to revitalize the track. Construction started in early 2018 and continued throughout the course of the past school year.
The results of the $2.5 million project are impressive. A new grandstand that seats 500 people has been installed and the new track includes eight lanes.
The field inside the track has been regraded and now is capable of hosting a full football-sized practice field. In addition, the field includes a state-of-the art rain harvesting system, which once fully functional, will allow the athletic department to use rain water to help keep the grass in peak condition.
Several of the field events have been relocated and once completed, all the field events will be in view of people in the stadium. The long jump and triple jump pits and run-up areas are now located in front of the grandstands. The discus will be held on the field and the shot put pit, which is still in the process of being built, will be located outside the fence in Turn 2 of the track.
In addition, six handicapped accessible restrooms have been added to accommodate spectators and athletes.
"It's a great new track," Green said.
Redd also said the facility is set up and wired for lights, but with budget constraints, they weren't able to put them in right away. They just need to purchase the poles and lights.
"In order for this facility to reach its full potential, lights are an absolute necessity," he said. "Our hope is to eventually make it a fully functional facility, used to do multiple things, in memory of Curtis Elder."
Elder dedicated nearly 30 years to the track and field program at Charlottesville High School. During his tenure, he guided the program to seven indoor and outdoor track and field titles. The boys program won outdoor state titles in 1994, 1995 and 1997 and took home the top prize in 2004 during the indoor season. The girls program won indoor state crowns in 1999, 2000 and 2007.
Prior to the construction of the Elder track complex, the track and field programs were forced to compete on the road. Practice sessions also were tough, but they tried to make the best of it.
"The last few years have been a challenge, but we have very resilient kids and coaches," Green said. "We used what we had, ran on the grass fields, worked out at other local schools on weekend to get jumpers going. It was a challenge. That's track."
Green is excited about the opportunity to show off this new facility.
"Having the opportunity to compete in front of your peers and family, that's probably the best way to recruit and introduce others to the sport of track and field," he said.
In addition to the varsity and junior varsity track programs, the new facility will also be utilized with its summer physical education programs and also is open to the community for general walking and running when not in use.
Redd said the facility could also host other sporting events at the school, including the potential for football practices, lacrosse matches and other athletic events over time. Outside events such as hosting AAU or Junior Olympic track events could also be on the table, but the first priority is the athletes and community at Charlottesville High School.
"We've been out of the hosting business for 10 years or more and a lot of these things have gone other places," he said. "We haven't been in the business in doing this. We anticipate it will open up a new world of opportunity."
The Black Knights' athletic department plans to officially unveil its new facility during a ceremony on Sept. 12.
"It's definitely pleasing to be able to see where we came from to where we are now," Redd said. "It's a privilege on my part and being able to honor the memory of Coach Curtis Elder and his family and many of his coaches, as well as Coach Green and all the many track athletes. There's such a rich tradition of success and just for a community that prides itself on really being interested in track and field at Charlottesville and the surrounding community."