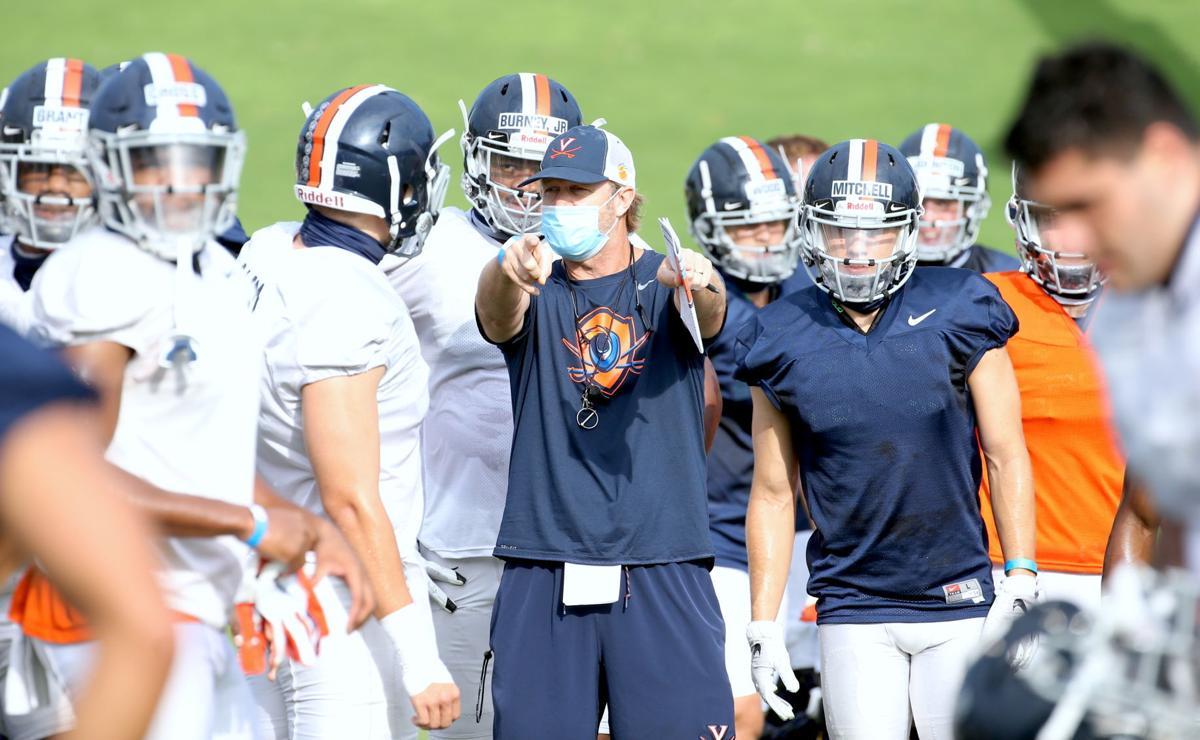 The Cavaliers ultimately listened to the ACC's request.
Virginia announced Friday that Abilene Christian, an FCS squad, will join UVa's 2020 schedule. The Wahoos will host the Wildcats on Nov. 21. Abilene Christian, which went 5-7 a season ago, will compete in a limited fall schedule this season.
Abilene Christian faces UTEP on Sept. 19 before a matchup with Army on Oct. 3. The Wildcats also play contests against five teams outside the FBS level. The matchup with UVa is the team's final contest of the 2020 season.
The game will sandwich between matchups with Duke and Florida State for the Cavaliers.
Given the added opponent, Virginia Tech officially becomes UVa's season opener. The Cavaliers head to Blacksburg on Sept. 19.
A game on Nov. 21 also means the Cavaliers play in 10 consecutive weeks beginning on Oct. 3 at Clemson. From Oct. 3 through Dec. 5, the Cavaliers will play every Saturday.
Between injuries and players missing time due to positive COVID-19 test, competing in 10 consecutive weeks is a sizable challenge.
UVa's weekends off come on Sept. 12 and Sept. 26. The Wahoos receive a bye week prior to facing Clemson, which helps, but playing every week from early October through early December demands excellence in health protocols relating to physical maintenance and COVID-19 precautions.
Abilene Christian finalizes the schedule for Bronco Mendenhall and company, barring any additional changes brought on by COVID-19. Here's the full slate:
Sept. 19 at Virginia Tech
Oct. 31 vs. North Carolina
Nov. 21 vs. Abilene Christian
Dec. 5 vs. Boston College
Saturday marks two weeks until the start of Virginia's 2020 football season. UVa fans will then have to wait another two weeks for the Cavaliers to take on Clemson.
Once the game with Clemson kicks off, however, Virginia fans can look forward to 10 consecutive weeks of Virginia football — assuming COVID-19 outbreaks don't lead to postponements or cancellations.