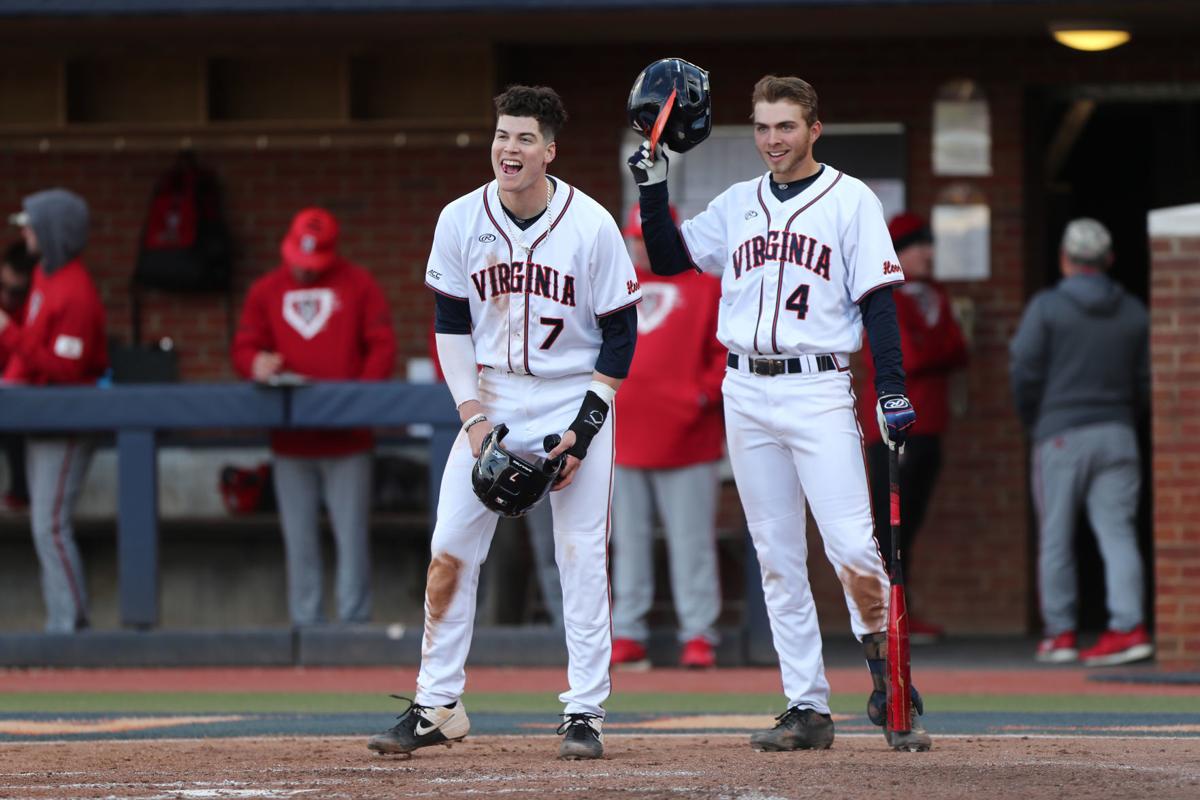 COVID-19 led to the cancellation of the 2020 college baseball season, sparking a chain of events that might make the on-field college baseball product in 2021 the best it's been in years.
First, the cancellation of the season led to the NCAA offering spring sport athletes eligibility relief. UVa's Stephen Schoch, for example, would've ended his career in 2020. Instead, Schoch and other seniors across the country can return for another year.
Second, Major League Baseball shortened its 2020 draft as a cost-cutting measure given that the league had to cut down the length of its season. This means UVa pitchers Andrew Abbott and Griff McGarry will return to school in 2021 after going undrafted in the 2020 draft despite professional potential.
While the canceled season and shortened draft didn't benefit the players this spring, it should make for highly competitive college baseball games in 2021.
"Next year is gonna be really interesting," Virginia head coach Brian O'Connor said. "Most college baseball teams, they'll be the best they've been in quite some time. I just think it's going to be so loaded in college baseball because of the ability of everybody to get another year, the impact of the draft, all that kind of stuff. I think it's gonna be as talented, as fun, as challenging a season that college baseball has ever had."
That's high praise for the current state of college baseball from O'Connor. He'll enter his 18th season as the leader of the Cavaliers with a stacked roster to attack talented opponents.
UVa returns experienced upperclassmen like catcher Logan Michaels, Schoch, Abbott and McGarry. Youngsters like centerfielder Chris Newell, infielder Max Cotier and pitcher Nate Savino return to join rising juniors Nic Kent and Zack Gelof.
There's depth, hitting, pitching and speed across UVa's roster. Like many other teams, Virginia is loaded heading into the 2021 season.
Graduating pitcher Chesdin Harrington summed it up well when he posted a meme of Squidward, a character from the TV show "SpongeBob SquarePants," looking longingly out a window as SpongeBob and Patrick played outside. Harrington wrote, "Evan Sperling and I as Squidward watching the entire UVa baseball team run it back next year."
Harrington and Sperling, two pitchers who don't plan on using eligibility relief to return in 2021, are just about the only guys missing out on what could be a thrilling 2021 college baseball season. On paper, they're missing a chance to play for a team with realistic hopes of making it to Omaha.
O'Connor believes the team's blend of returning experience — see Abbott, Michaels and Schoch among other others — paired with young stars like Newell and Savino, gives UVa a chance to make a postseason run.
He knows from experience how challenging it is to make a run in college baseball, though.
In fact, O'Connor believes the 2014 Virginia team that fell short in the College World Series finals was probably a more talented team than the 2015 squad that won the national championship.
From fortunate bounces to clutch hits to good health, there's plenty of factors that need to go right for a team to turn potential into a trip to Omaha. Fortunately for the Cavaliers, they have the pieces to be one of the nation's top teams entering 2021.
"We've got almost our entire team back next year," O'Connor said. "That is certainly significant. To have a championship caliber team, you have to have talent and experience is a big part of that. That team we had in 2015 had some really high quality experience and veteran guys, but it also had an influx of talented youth. It appears next year is going to have that kind of mix to where we're going to have some really great experience, but we've got an incoming group too that can add to the depth and the talent."
The talent is there for UVa. It's also there for a host of other teams returning stars they didn't expect to return.
College baseball games will be worth the price of admission in 2021.
Be the first to know
Get local news delivered to your inbox!