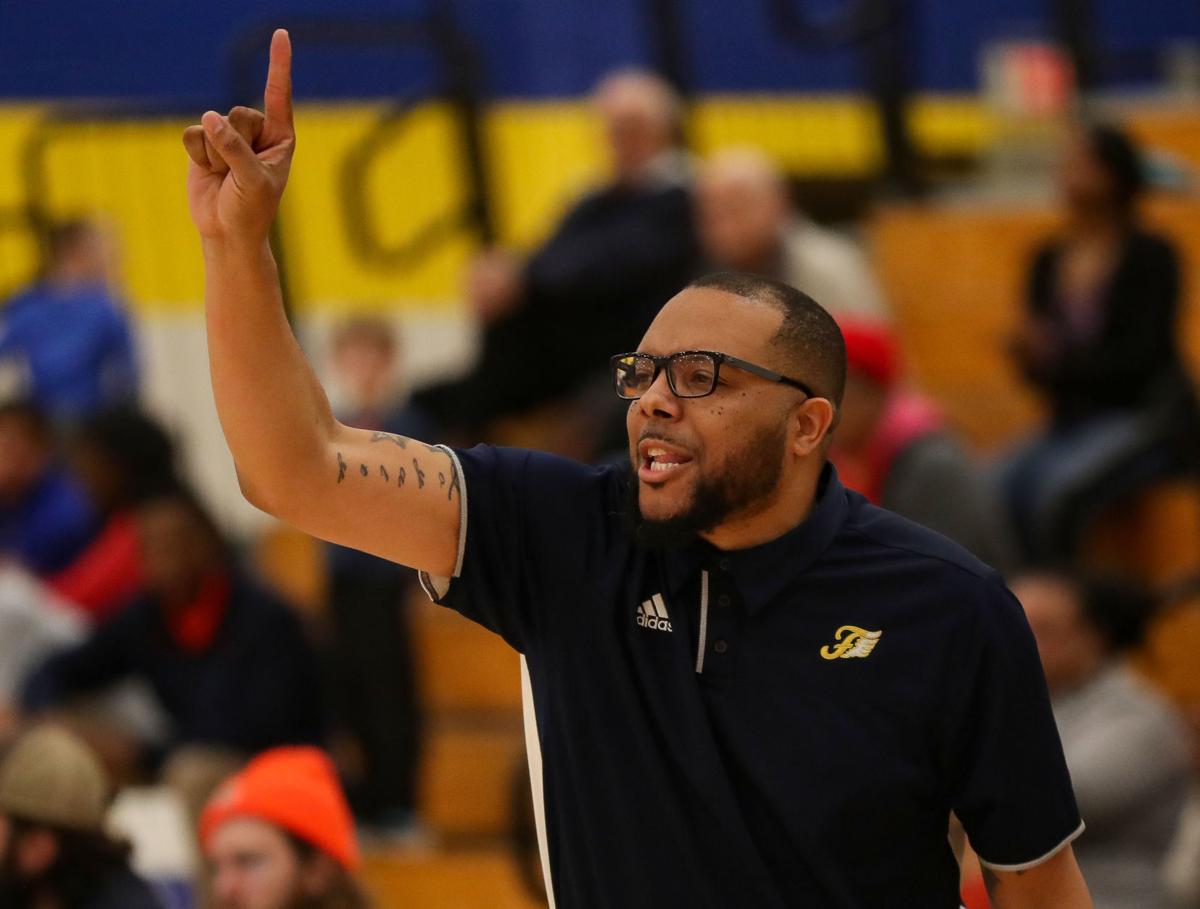 PALMYRA — Chad White has stepped down from his role as Fluvanna County girls basketball coach after a 15-year stint.
White cited personal reasons behind the decision to step down, including the opportunity to spend more time with his two children and his wife. He said he has contemplated the decision for a couple of years, but felt that the timing was right to step away now.
"Basketball has kept me away from my family for many years," he said. "As I've gotten older and started realizing what's more important, I got closer to looking at the end of the road. I have a lovely wife and two kids that haven't been able to reap the full benefits of having their father there as much I needed to be physically and mentally."
White said his daughter is 22 and needs guidance from him as she makes the journey into adulthood. White's 14-year-old son also is heavily involved in sports and he wants to be there at games and help him set goals. In addition to having a more active role in his children's lives, White also wants to spend more time with his wife.
"She needs her husband there more," White said, "because the bottom line is, that's how it's supposed to be."
Fluvanna County posted 10 victories or more 11 times during White's varsity coaching career, including an impressive 21-win campaign in during the 2009-10 season that ended with the Flucos reaching the state tournament.
Last season, Fluvanna finished with a 13-12 record and lost to Charlottesville in the VHSL Region 3C tournament quarterfinals.
White spoke fondly of his 18 years involved in the Flucos' program, which included a three-year stint in charge of the Fluvanna junior varsity team.
"Each year, we continued to get better and better," White said. "During my second year of coaching the varsity team, we were able to reach the regionals, which had not taken place in a long time. After that year, we have been competitive in the district every year. That is a testament to the hard work our players put in each and every year."
When White first took over the Fluvanna program, he said his primary message to his players was that the lessons he would teach them would apply to more than basketball.
"I would tell them when I'm getting on you, just remember, it's basketball, it's never personal," he said. "Everything we do is trying to teach life lessons through basketball. I would tell them that most of them would not go on to play college basketball and that was fine. Some who are talented enough and have that drive will. Most of you will either leave high school and go to college, or you will go into the workforce. You will get married, have families and deal with the pressures of life. So, I would be doing you a disservice if all I focused on was basketball."
Now White's focus will shift more to his family. He said the support from his players and colleagues at Fluvanna have been overwhelming.
"They understood why I was leaving," White said. "The message I left them with was on that we speak about constantly. Keep everything in order and you'll have a great chance to have success in whatever you do in life. That order is 1. Religion/beliefs, 2. Family, 3. Job/profession. 4. Basketball/extracurricular activities. Last but not least, I will always be there if they ever need anything."
White often told his players that if all they could say when they left the program is that he made them a basketball player, that would mean he had failed them.
"I have to prepare you for life," White said. "I need you to understand your character is much more important than the fact you can shoot, dribble, rebound and play defense. I feel I achieved this because of the fact I get to now see players who have careers and families and I listen to them speak and the fact they are good women and I'd like to think I've had a part to play in them becoming the women they are."
While he doesn't have definitive plans as of yet, White expects to stay close to the sport in some capacity, just not right away. He knows that he's more than a basketball coach and wants to put that energy to try and help people.
"I'm going to take some time to myself and spend some time with my family," he said. "There are things I'm involved in and interested in that I will be able to put time towards. I plan on trying to help as many people as I can in whatever way that is. Get closer to God and leave a legacy of just being a good person."
As for his coaching legacy, White said it speaks for itself.
"Fluvanna County basketball means hard work, family and preparation for life," he said. "Nothing more, nothing less."
Be the first to know
Get local news delivered to your inbox!