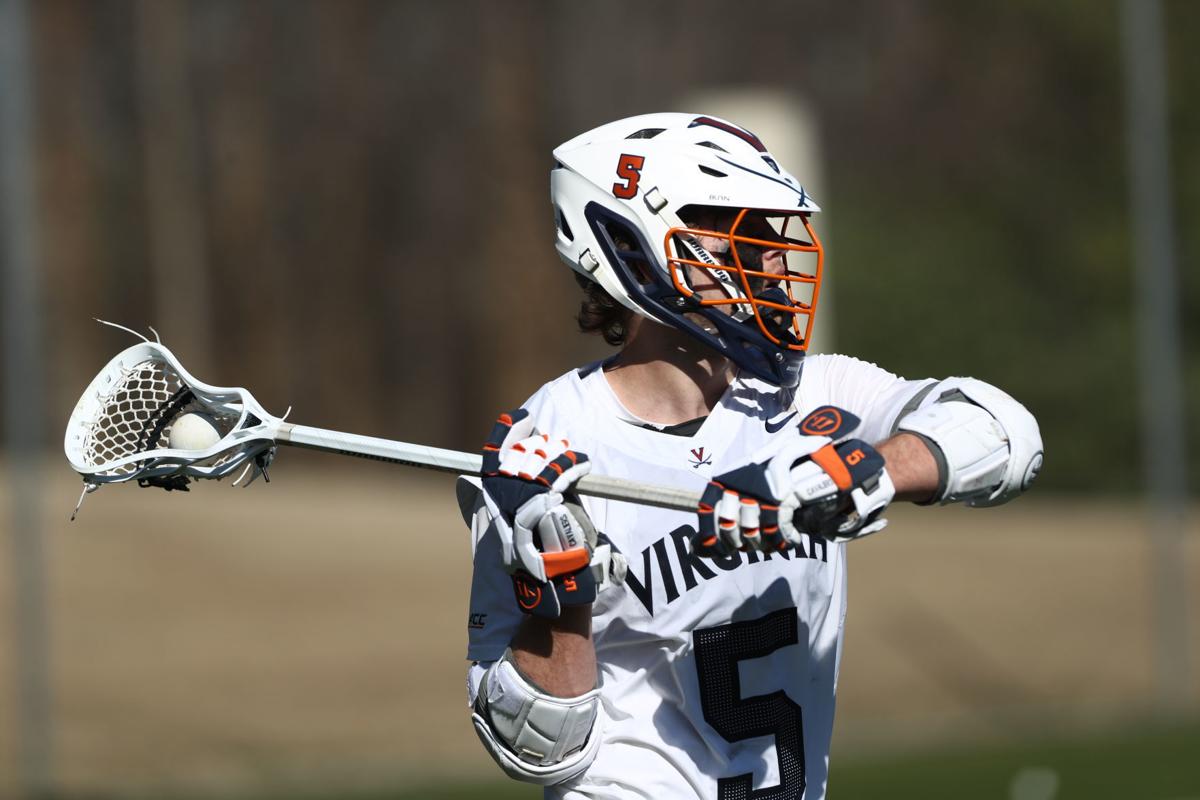 As he talked to friends on other college lacrosse teams across the ACC and the nation this offseason, Matt Moore noticed an abundance of confidence about the upcoming year.
They'd brag to him about all the returning fifth-year seniors taking advantage of the free year of eligibility or the transfers from the NCAA's portal their teams had added.
At Virginia, the program took up a decidedly different approach that has become its mantra.
"All we got is all we need," said Moore, senior attackman for the sixth-ranked Cavaliers.
The slogan is one coach Lars Tiffany said he first heard used by Dox Aitken, a senior midfielder who left UVa to play football at Villanova before COVID-19 delayed the Wildcats' season until the spring. Now, he's returned and he brought with him the mantra that Tiffany said Aitken — a Pennsylvania native — borrowed from the Philadelphia Eagles.
"You see all the transfers in the ACC, you use all these fifth-years coming back, it's easy to look at them and be scared and be like, 'Oh wow, they've got 10 fifth-years coming back,'" said Moore. "Not really worrying about that and kind of just focusing on ourselves."
UVa may not have the influx of transfers or glut of fifth-year seniors opting to return that some programs enjoy, but the Cavaliers are anything but talent poor heading into Saturday's season opener against Towson. Aitken and defender Jared Conners did choose to come back for an extra season and Merrimack attackman Charlie Bertrand — a three-time Division II All-American — transferred in.
"We still have the firepower over here," said Conners. "We have just as much talent as everybody else. A lot can be thrown onto, 'Oh we didn't have these guys come back or these guys were key players.' Just like any other year, the torch gets passed on to the next guy."
Tiffany and the Cavaliers didn't push hard too add much because they don't think they need much. Michael Kraus is gone but senior Ian Laviano and redshirt freshman Connor Shellenberger, the nation's top recruit during his senior year at St. Anne's-Belfield, join Moore and Bertrand on what figures to be one of the ACC's most explosive attack units.
"There's a lot of offense," said Tiffany, whose team averaged 13.7 goals per game last season, which ranked fourth in the ACC and 20th in the nation. "Maybe not enough balls."
Tiffany and his players believe they have all they need to compete talent-wise. And, after months of pandemic-safe training that featured plenty of running, the Cavaliers are in top-notch cardiovascular shape.
The question going into Saturday's 4 p.m. home match against the Tigers is, how sharp and how game-ready is UVa?
If the answer is based on the team's performance in its recent scrimmage against Lynchburg College, the answer isn't a positive one.
In fact, Tiffany compared his team's play in that exhibition to the BYU-Navy football game in September. In one of the first college football games of the 2020 season, the Cougars won 55-3 and Navy looked like a team that wasn't game-ready.
Tiffany said he understands that feeling after watching his team scrimmage.
"Wow, we forgot the blocking and tackling of the sport of lacrosse," he said. "We weren't aggressive on defense. The one-on-one matchups, there wasn't this mean, nasty, aggressiveness."
Tiffany is hopeful that edge will return with the return of competition. He'll find out if he's right Saturday.