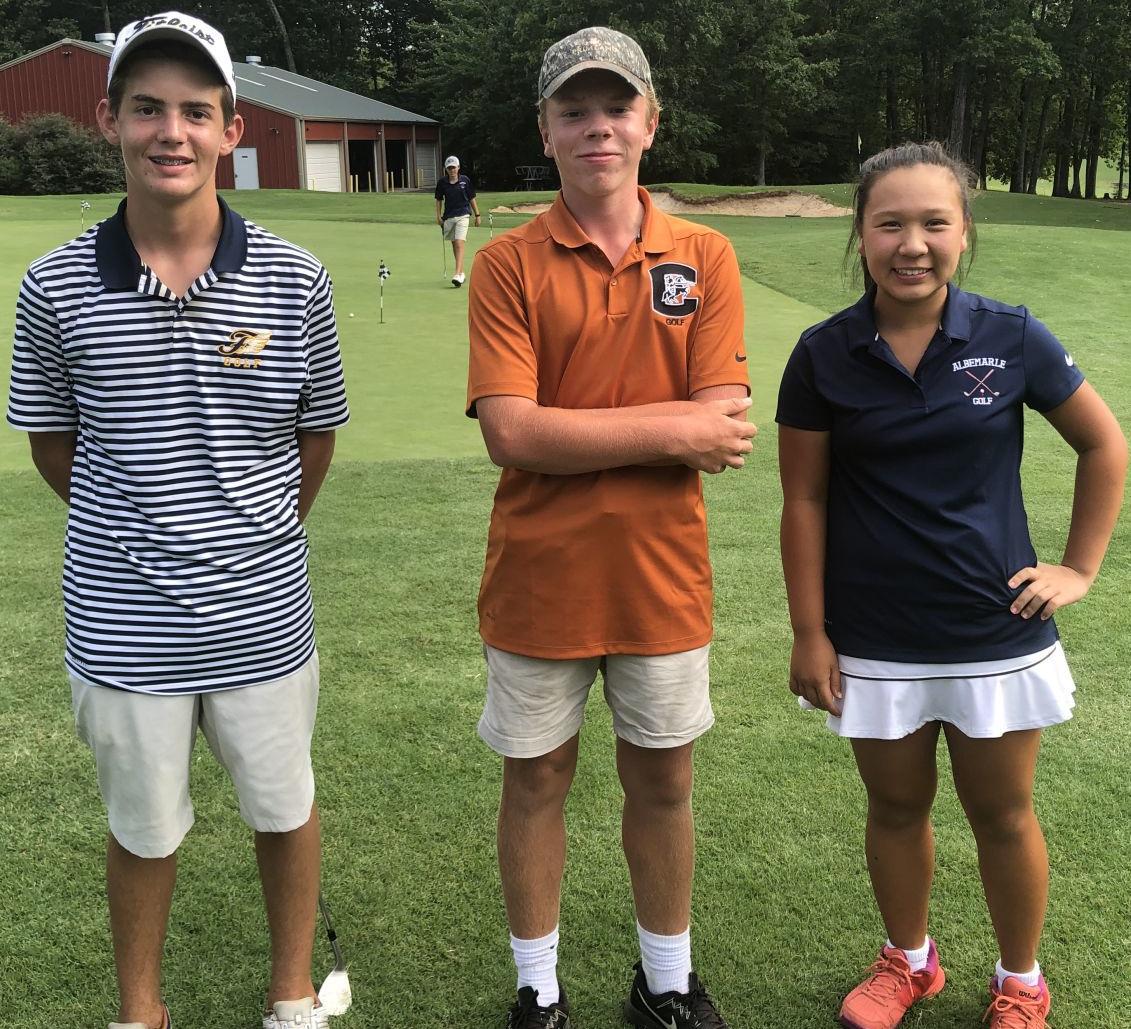 First team
Zane Moore, Louisa County
Moore carded a 70 in the final Jefferson District match of the season to secure a share of district player of the year honors. The senior capped the season in strong fashion when he posted a 1-under-par 71 during the VHSL Class 4 state tournament to finish sixth in the state.
Brian O'Dea, Western Albemarle
O'Dea continued to build on his reputation as one of the top performers in Central Virginia. The junior was a first-team all-district performer for the second season in a row after posting a scoring average of 75.7. He also delivered on the biggest stage, posting a 3-over-par 75 to finish eighth at the VHSL Class 3 state tournament.
Preston Burton, Charlottesville
Bruton made an instant impact for Charlottesville's golf team in his first varsity campaign. The freshman immediately assumed the role as the Black Knights' top golfer and finished the regular season with the best scoring average to share district player of the year honors with Moore.
Killian Donnelly, Fluvanna County
Donnelly emerged as one of the top young golfers in the area during an impressive season for Fluvanna County. The freshman regularly posted scores in the 70s, including a 2-over-par 74 at the Class 3 state tournament to become the first player in program history to garner all-state honors.
Hui joined the tradition of top golfers in Albemarle history with a sensational campaign in her first varsity season for the Patriots. The freshman earned a spot in the Top 3 of the Patriots' lineup and was a first-team all-district performer. She shot a team-best 80 at the Class 5 state tournament.
Luke Vance, Western Albemarle
Vance was a catalyst for Western Albemarle's golf team during its run to the Jefferson District championship. The sophomore was a consistent No. 2 performer for the Warriors and posted a scoring average of 77.8 to lead his team to a third-place performance at the VHSL Class 3 state tournament.
Grant Woodson, William Monroe
Woodson was the anchor of a William Monroe team that earned runner-up honors in the Northwestern District Class 3 and in Region 3B. A first team all-district performer, he shot a team-best 75 at the regional tournament.
Second team
Shane Coleman, William Monroe
John Bond, Western Albemarle
Will Johnson, Orange County
Zach Redifer, Orange County
Luke Jarrell, Orange County
Hunter Shifflett, William Monroe
Be the first to know
Get local news delivered to your inbox!