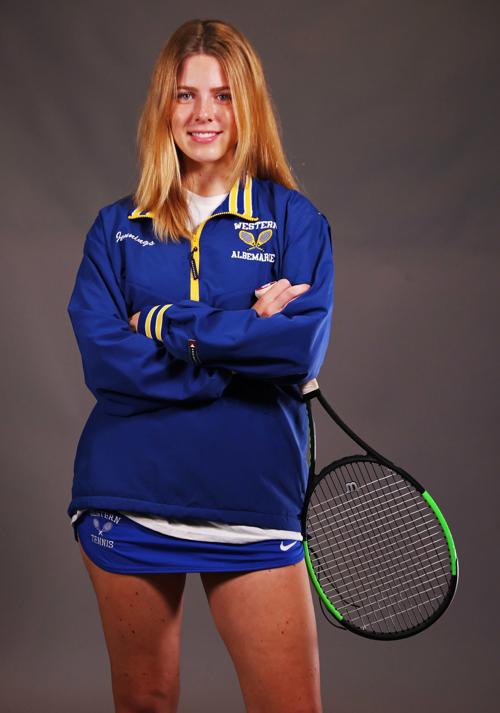 Player of the Year
Corinne Jennings, senior, Western Albemarle
The senior standout posted a singles record of 17-2, captured the Region 3C title and reached the state semifinals. She teamed with Austin Winslow to post a 14-1 record in doubles play and captured regional gold and advanced to the state semifinals. A team captain, Jennings used a dominant service game and improved ground strokes to lead the Western Albemarle girls team to its first state team title since 2014.
---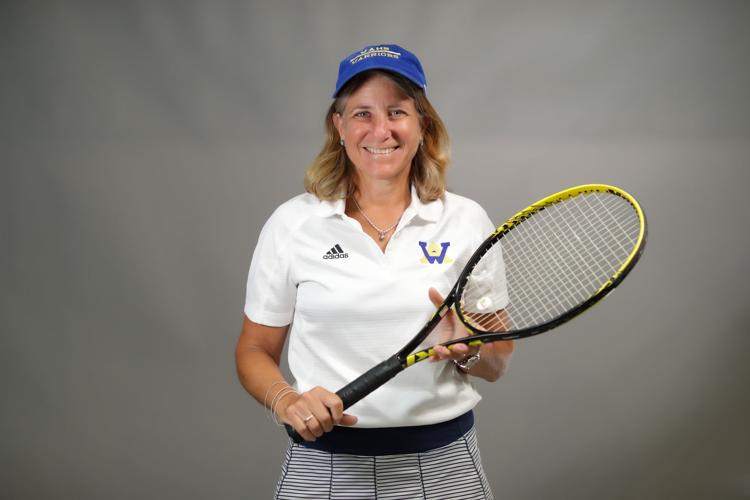 Coach of the Year
Ellen Markowitz, Western Albemarle
Markowitz guided the Western Albemarle girls tennis team to its fourth trip to the Class 3 state finals. The Warriors defeated James Monroe 5-0 to claim the program's first state championship since 2014. She also constructed a lineup that won the Jefferson District and Region 3C titles and had athletes qualify for the state tournament in singles and doubles.
First team
Eliza Sanusi, Albemarle
Sanusi teamed with Kelsey Marks to capture the Region 5D doubles championship with a straight-sets victory over Mountain View's Casey Jackson and Taylor Larned.
Austin Winslow, Western Albemarle
The freshman posted a 19-1 record at No. 2 singles for Western Albemarle. In doubles, she teamed with Corinne Jennings to win regional gold and earn a state semifinal berth.
Stephanie Hass, Western Albemarle
Haas made a smooth transition from private school to public school tennis in her first year at Western Albemarle. The junior played No. 3 singles and No. 2 doubles for the Warriors after spending the previous year St. Anne's-Belfield. Haas posted a 13-3 mark at singles and was 7-2 in doubles.
Kelsey Marks, Albemarle
Marks provided a strong veteran presence at the top of the lineup for Albemarle's girls tennis team. The senior was steady from the baseline and made her opponents work for every point. 
Lillian Peskova, Albemarle
Peskova was a model of consistency for Albemarle. She played the season at No. 3 singles and No. 2 doubles for the Patriots and was a key part of the program's run to the regional championship match.
Olivia Accad, Monticello
For the second year in a row, Accad carried the mantle for Monticello's girls tennis team. The junior held the top spot in the Mustangs' lineup and held her own against some of the top players in the Jefferson District.
Sarah Condeto, Louisa County
Condeto continued her role as the leader of Louisa County's girls tennis team. The senior played No. 1 singles and doubles for the Lions and earned a spot in the Region 4B doubles quarterfinals.
Margaret Ryan, Charlottesville
Ryan headlined a young, but improving Charlottesville girls tennis program this season. The sophomore was the top singles player for the Black Knights and represented the team in the Region 4D doubles tournament.
Be the first to know
Get local news delivered to your inbox!