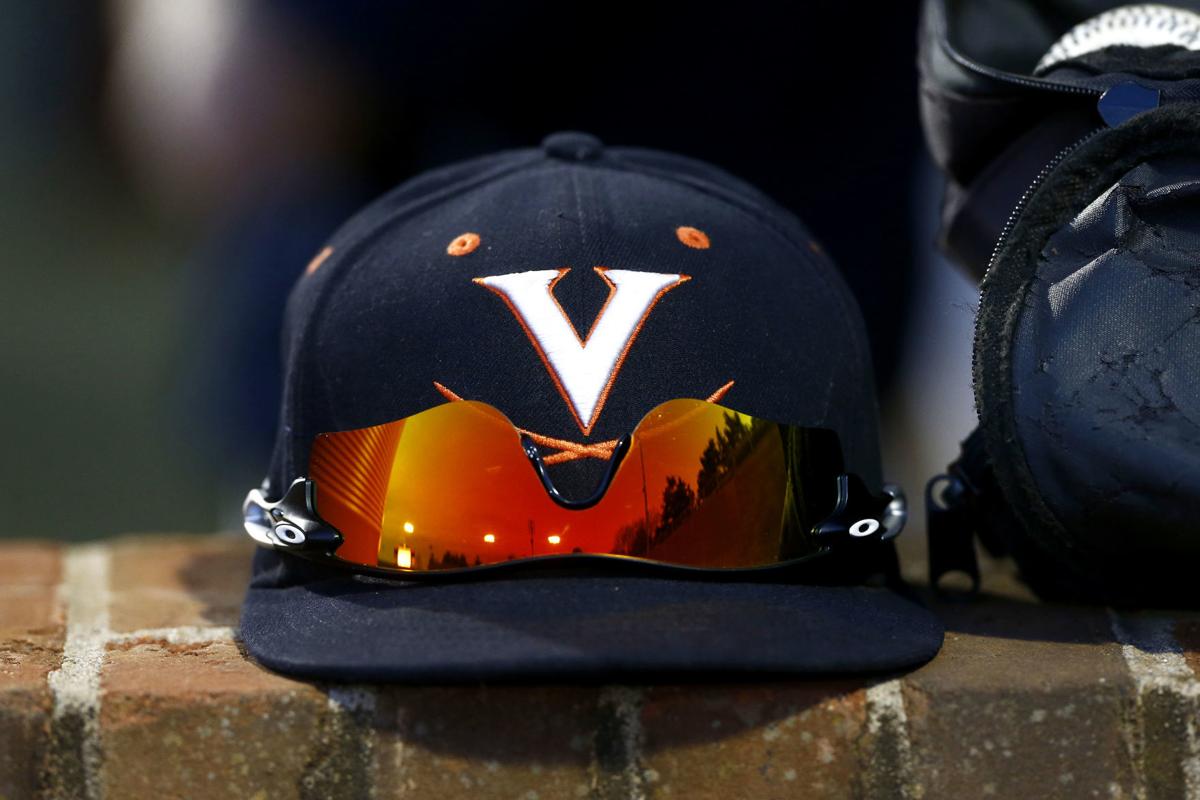 Kyle Teel could have entered the upcoming MLB Draft.
Even with a potentially shortened draft, Teel is regarded by outlets such as Prep Baseball Report and Baseball America as a top-100 prospect.
Instead, the star catcher is sticking to his plan to play baseball at UVa. He'll join head coach Brian O'Connor and the Cavaliers in the fall, pushing his eligibility for the draft back to 2023.
"I let Coach O'Connor and [Assistant] Coach [Kevin] McMullan know that I was going to be 100% committing myself to Virginia, and I'm going to be forgoing the draft and then I sent out a letter to all the [MLB] teams that I'm forgoing the draft," Teel said.
Teel's decision came with academics and athletics in mind. Playing in the majors is a goal of Teel's but he also knows challenges come with making the big leagues.
"I spoke with my family about the pros and cons of both going to UVa, going to professional baseball, and we figured it's best to go to UVa because we know it's a top public university and an education would help me develop further in not only baseball but in life," Teel said. "Virginia would do a really great job of setting me up for my future in baseball and life."
Signing Teel gives UVa an elite prospect at catcher who plans to arrive on grounds in the fall, assuming classes operate in person.
Teel, a New Jersey native, bats left-handed but throws right-handed.
His combination of hitting and defense behind the plate entices MLB scouts. He's an athletic prospect with good arm strength and mobility as a defender.
With high school baseball across Teel's home state of New Jersey impacted by COVID-19 and stay-at-home orders, the incoming freshman makes use of a family baseball facility to keep his game sharp. Teel's father owns a baseball training facility in the area, and the prospect uses that to stay in shape and work on his game while practicing social distancing.
"What's big with me right now is the weight room, just getting in the weight room every day, developing physically, and I think that will have a big impact on my game," Teel said.
Teel's brother, Aidan, is a high school pitcher verbally committed to UVa in the class of 2023. Having a pitcher in the house is certainly a convenient relationship for the catcher. He knows missing games is a challenge, but most players across the country find themselves in the same situation, so he's doing all he can to stay ready for his collegiate career.
On Teel's visit to UVa, he watched a preview of "1186 to Omaha: UVa baseball's road to the national title" and said the documentary outlining Virginia's 2015 national championship sparked a fire within him to win a College World Series. He already knew he wanted to reach the pinnacle of the college baseball world, but seeing the documentary took his desire to succeed at the collegiate level to a higher mark.
He says when he goes through workouts or drills, the goal of winning a national championship creeps into his mind.
While entering the MLB Draft was a distinct possibility for Teel, he wants a chance to chase a national title.
He joins a growing list of MLB talents to forgo the draft and opt to join O'Connor at Virginia.
Freshman pitcher Nate Savino was a top prospect but decided to come to UVa this season. Fellow freshman Chris Newell, who played centerfield in 2020, also had MLB potential coming out of high school.
They both decided to attend UVa instead.
Add Teel's name to the list of talented prospects opting to spend a few years at UVa before trying to turn professional.
"My first dream is to win a national championship at Virginia," Teel said, "and my second dream is to be a big leaguer."
Be the first to know
Get local news delivered to your inbox!