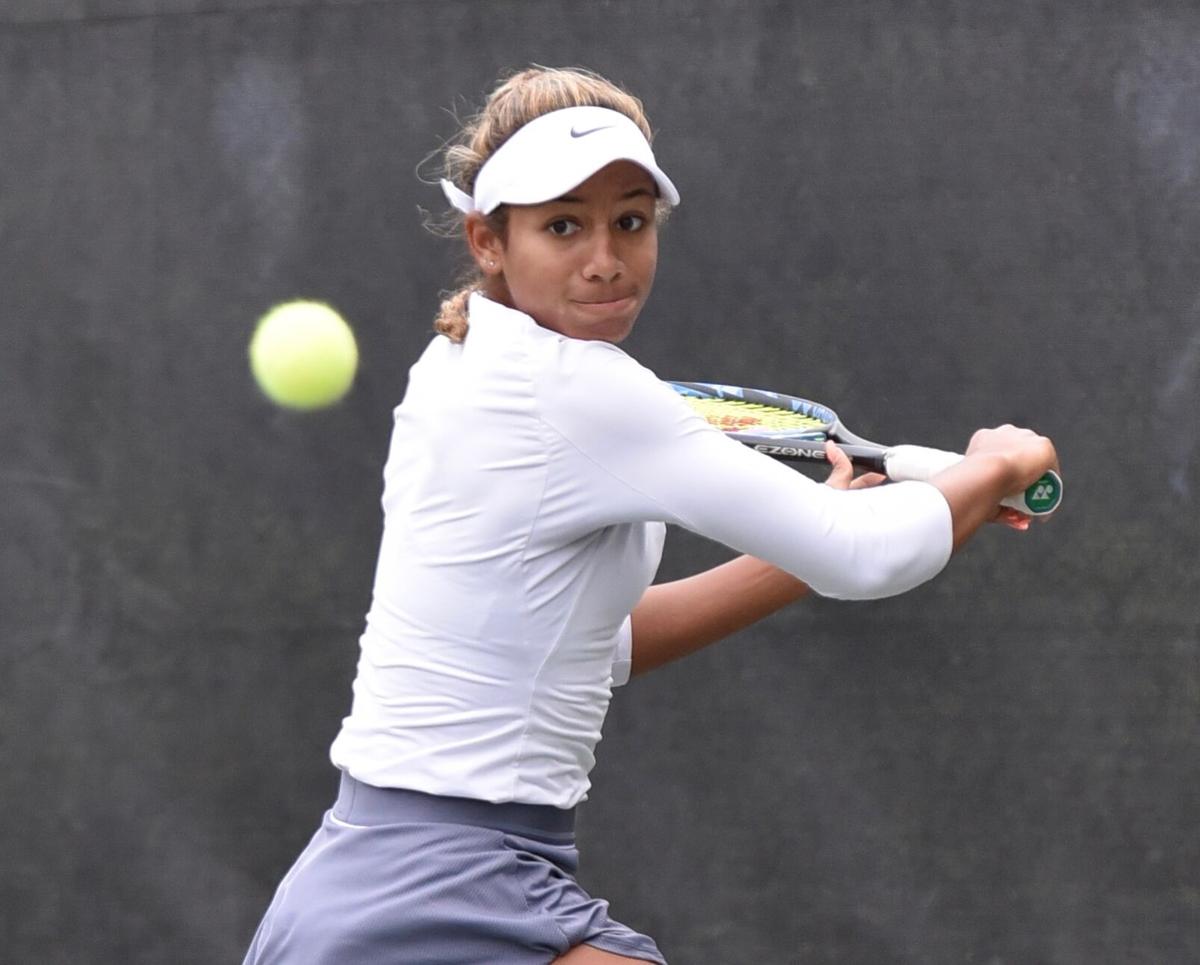 Ron Manilla may have retired from his day-to-day duties as a tennis teaching pro at the Boar's Head Sports Club last month, but he wasn't about to give up his baby.
Over two decades ago, Manilla helped start the women's professional tournament at the club, which now goes by the name of the Boar's Head Resort Women's Open.
After a year hiatus due to the COVID-19 pandemic, the tournament will be back at the Boar's Head on Monday, with qualifying matches starting at 10 a.m. Main-draw action begins Tuesday at 10 a.m.
"This is the first tournament I ever did, and I've just always enjoyed this event," Manilla said. "The community and Boar's Head have always embraced it, and so has the USTA — so this is one that I just wasn't ready to give up. It's one that I really have a lot of fun doing."
The tournament, which is presented by Har-Tru, will be free and open to the public on Monday through Thursday, but in order to maintain COVID-19 safety guidelines will require tickets for matches on Friday, Saturday and Sunday.
Tickets for the $60,000 USTA pro-circuit event can be purchased at boarsheadresort.com/streaming. Proceeds from sales will benefit The Haven, a multi-resource day shelter in Charlottesville.
The tournament, which features some of the top women's singles and doubles players in the world, has an illustrious history. Many fans still talk about the 2003 event that featured Russian superstar Anna Kournikova. Spectators started showing up at 7:30 a.m. for the 5 p.m. match. The venue became so packed that some onlookers climbed trees to get a glimpse of the action. The match wound up being the last of Kournikova's career; she retired immediately after.
Over the years, several other high-profile players have come to play in the event, including former No. 1 players Jelena Janković and Samantha Stosur, recent Australian Open finalist Jennifer Brady, former UVa star Danielle Collins and teen sensation Coco Gauff.
This year's draw, as usual, is a solid one, according to Manilla. It will be headlined by top seed Madison Brengle. The Delaware native, who lost in the finals of the 2019 event to Whitney Osuigwe, is currently ranked No. 80 in the world after making it to the third round of the U.S. Open and second round of the Australian Open.
Osuigwe, currently, ranked 167th, also is back. Other top players include former Stanford star Kristie Ahn, former Ohio State standout Francesca Di Lorenza and Buenos Aires native Usue Maitane Arconada, who now makes her home in Florida.
Manilla said he is also expecting University of Virginia standouts Emma Navarro — currently the No. 2 college player in the country — and Rosie Johanson to be in the field.
Weekday action starts at 10 a.m. and runs throughout the day. The singles semifinals and doubles final begin Saturday at 11 a.m. The singles championship is Sunday at 1 p.m.
In a recent interview on one of the Boar's Head's courts, Manilla looked like a proud papa — one whose baby is all grown up — as he discussed the upcoming action.