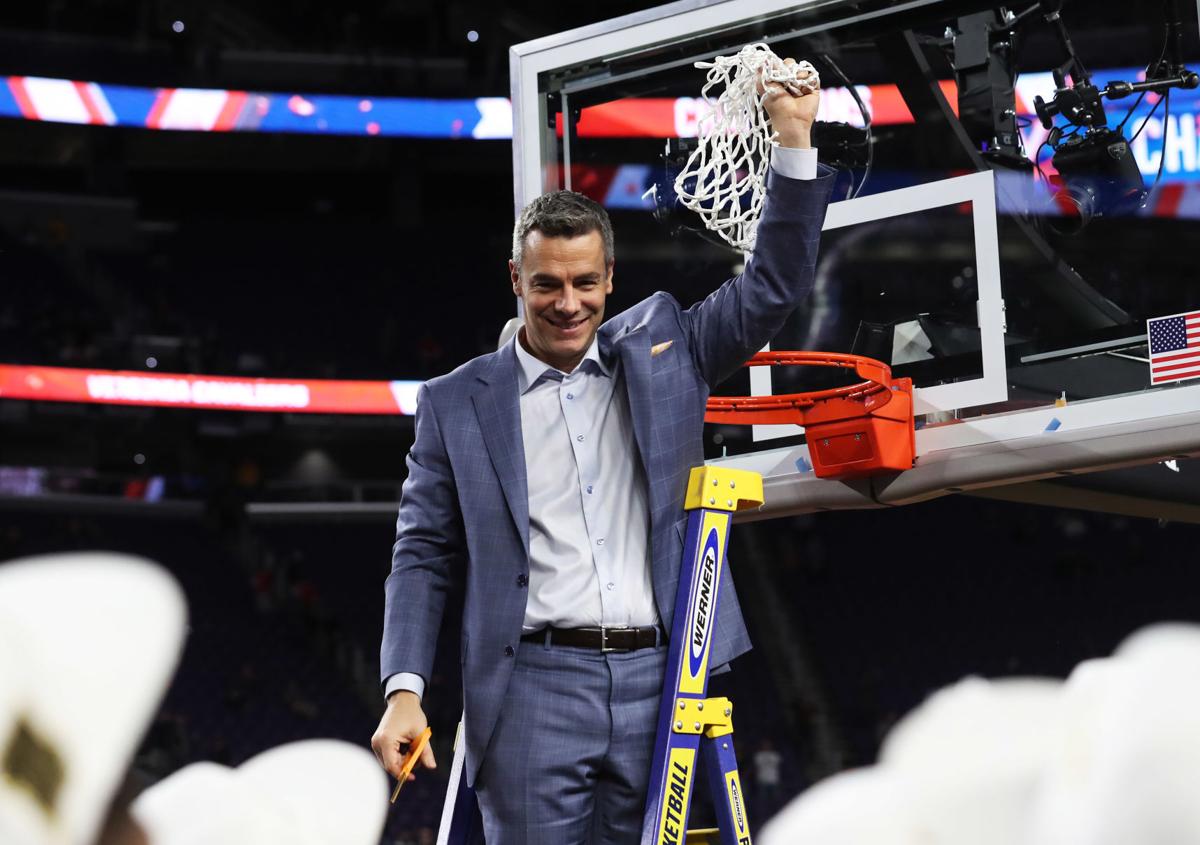 March and early April are usually ideal times for college basketball fans to plant themselves on a couch and watch basketball for hours.
This season, with the novel coronavirus causing the cancellation and postponement of sports across the globe, fans are left to watch past games as live sports have come to a halt.
Luckily for Virginia basketball fans, last season's national championship is the gift that keeps on giving.
The ACC Network will rebroadcast its documentary, "Unbelievable: Virginia's Improbable Path to a Title" on Saturday at 7 p.m. and Monday at 7 p.m. The one-hour film includes footage from games as well as interviews with players, coaches, Ralph Sampson and others about Virginia's historic run to the national title.
In addition to the documentary, the network will also air previous men's and women's basketball games from this season over the next week. Leading up to Monday night's showing of the documentary, the network will show UVa men's basketball games against Boston College and Syracuse.
Unfortunately for fans of the Wahoos, those two broadcasts were UVa losses. The Cavaliers fell on the road to Boston College before losing in overtime at home to Syracuse. The Boston College broadcast begins at 1:30 p.m., and the Syracuse game starts at 5 p.m.
Tuesday's broadcasts feature another pair of Virginia losses. First at 5 p.m., the ACC Network will show UVa women's basketball's home loss to Virginia Tech. At 6:30, men's basketball's 53-51 home loss to N.C. State will air.
The results improve for Virginia fans Thursday, when UVa men's basketball's road win at North Carolina earns screen time at 3:30 p.m. Tomas Woldetensae sunk a last-second shot to give Virginia a 64-62 win in Chapel Hill. At 10:30 p.m., Virginia women's basketball's 86-76 road win over Virginia Tech airs. Jocelyn Willoughby and Dominique Toussaint both dropped 29 points in the victory.
Friday brings another positive memory for UVa faithful, as Virginia's 52-50 win over Duke airs at 4 p.m. Jay Huff came a rebound shy of a triple double in the win, as the 7-footer blocked 10 shots in the victory.
In total, the ACC Network will show 59 games and over 110 hours of basketball over the next week.
Be the first to know
Get local news delivered to your inbox!