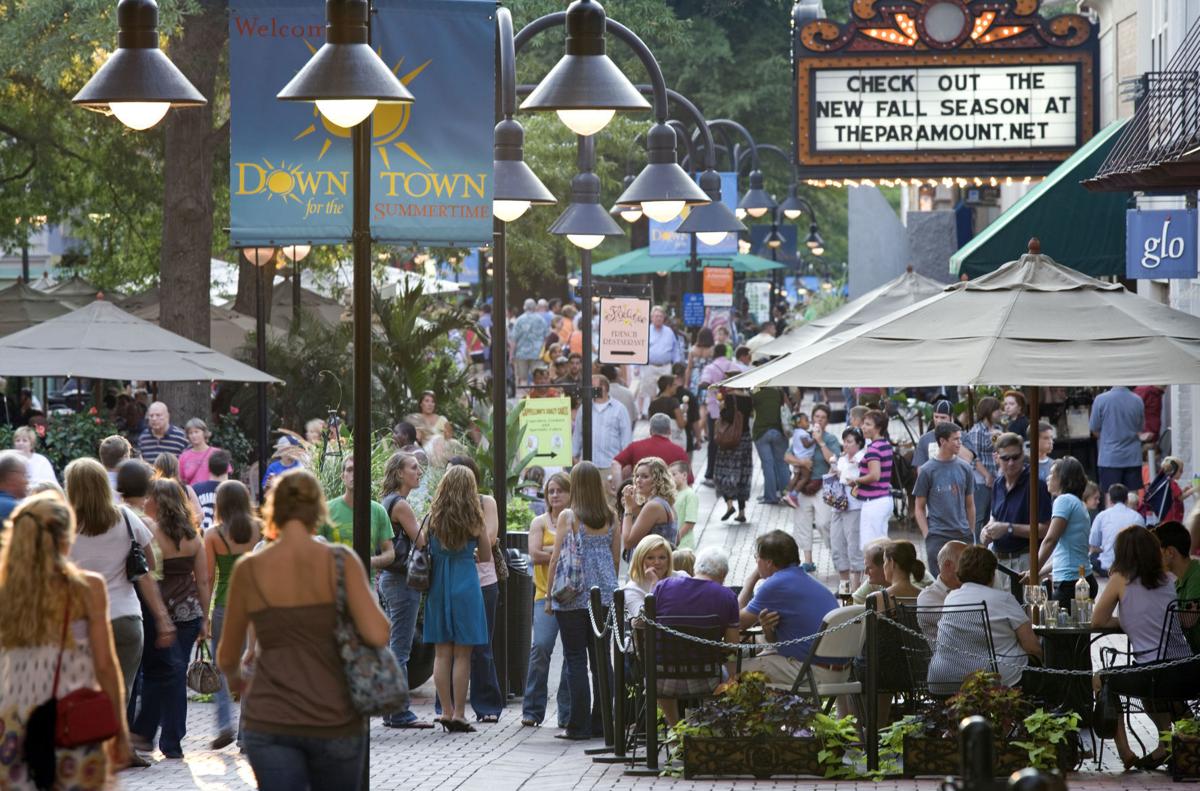 Charlottesville officials have dealt with some serious issues lately — issues of public safety, constitutional rights, housing, spending and taxation, and more.
Here's one that's more mundane, but also less trivial than it might first appear: potty privileges.
This isn't the first time City Council and staff have debated the question of public restrooms on the Downtown Mall.
If Charlottesville intends for the mall to be a tourist destination — it does; and it is — then access to restrooms is a reasonable service to provide.
There's also the question of serving the homeless population that congregates on the mall.
Those two considerations might be in conflict. Tourists flock to a destination to be charmed, soothed, served, entertained and otherwise delighted by their surroundings — an expectation that can be shadowed by encounters with homeless people, even passive encounters.
» We're not saying that such self-interested expectations are morally right, only that they're real. If real, they should be taken into account.
» Some destinations are so attractive that the benefits of being there outweigh the inconveniences — whether those are encountering homeless people or not encountering public restrooms. Many visitors to the mall already negotiate that balance.
For Charlottesville to achieve its goals of being welcoming both to tourists and to low-income people, including those without even shelter, then providing public restrooms is a reasonable undertaking.
The problem is where to place them. They should be accessible, but also unobtrusive.
Some proposed locations are a block or two off the mall. This makes them less accessible.
There's the possibility of portable toilets on the mall. These would be accessible, but also would need to be both attractive and immaculately maintained in order to blend with the upscale ambiance of the mall.
Some European cities have solved a similar problem by setting up small, unobtrusive, phone-booth-style public toilets. Some of these are so high-tech that they automatically clean and sanitize themselves. But many of them are not free; they require payment to use. That would not meet Charlottesville's goals.
The technology exists that might solve the city's quest for restrooms — if city taxpayers are willing to pay for it and to forgo recouping funds through user fees.
Otherwise, city leaders might need to compromise on an off-the-mall location.
Catch the latest in Opinion
Get opinion pieces, letters and editorials sent directly to your inbox weekly!