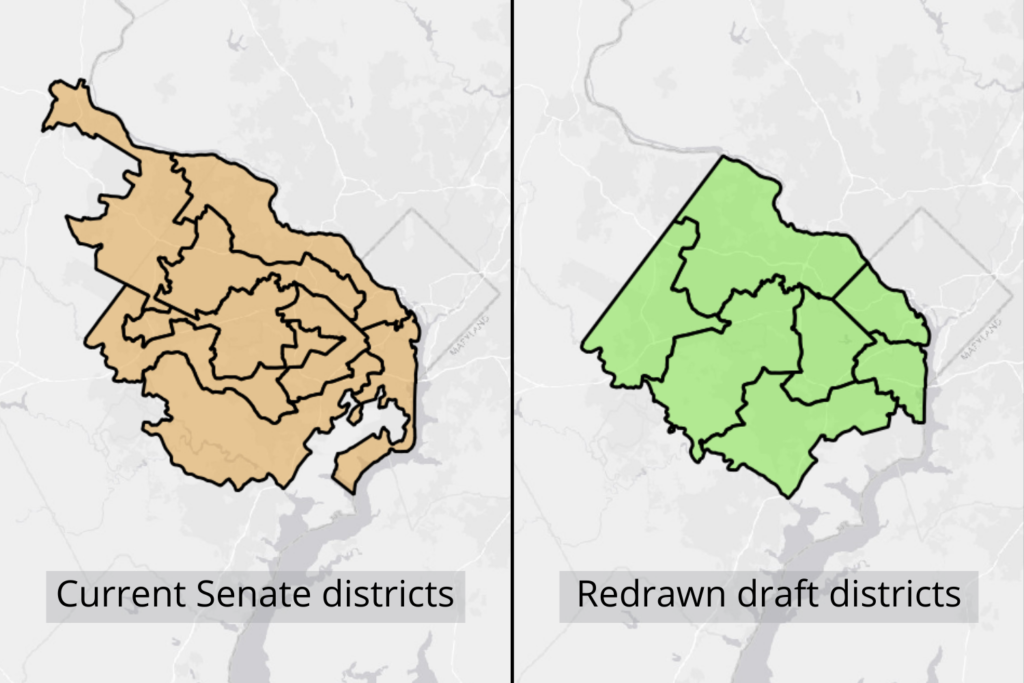 Sometimes a picture truly is worth a thousand words.
Many thousands of words — in this space alone — have been written about the cynically self-serving practice of manipulating voter districts to benefit politicians.
But if seeing is believing (to use another trope), then a comparison between districts as composed by politicians and those designed by consultants to a new redistricting commission should be convincing.
Reformers have labored long and hard to transfer redistricting power from politicians to a commission. Voters strongly supported their efforts by passing a constitutional amendment last year creating a bipartisan group to handle the redistricting process.
The result wasn't the apolitical commission reformers had hoped for — the new group has a balanced number of Republican and Democratic legislators, with an equal number of citizens appointed by judges — but it does blunt the purely political process of redistricting as previously practiced.
In the early going, the partisan underpinnings of the commission made themselves felt, with some decisions still reflecting a Democratic-Republican split.
But a first look at proposed new districts is encouraging: The districts are refreshingly simple and straightforward, meeting the classic standard of "compact and contiguous" design.
By their very simplicity, they starkly illustrate just how twisted the old districts were.
The first go at redesigned districts was presented by two consultants assisting the commission — one appointed by Republicans and one appointed by Democrats (an example of the partisanship that crept back into the process, as mentioned earlier).
Their party origins aside, the two consultants came up with a redistricting plan for Northern Virginia that is remarkably balanced geographically.
Don't celebrate too soon, however, for there are some sticking points.
The pair did not take into account where incumbent lawmakers now live.
"We consciously did not look at incumbents, partly because of the time crunch" — the commission is on a tight deadline — "and partly because we had not received direction from the commission," said Ken Strasma, the consultant chosen by the Democrats.
And so the straightforward, rationally designed districts that the consultants devised have ended up placing some incumbents in the same district. Since only one lawmaker can represent each district, the changes automatically set up potential losses for incumbents.
As The Virginia Mercury reported, state Sen. George Barker, D-Fairfax, noted, "perhaps jokingly," that his reward for supporting an independent redistricting commission now is to find himself sharing a district with Sen. Chap Petersen, D-Fairfax.
Incumbents, whether Democrats or Republicans, are not likely to accept new boundary lines that throw them into competitive districts. For that matter, the commission hasn't accepted them, either, as of this writing.
But such revisions were bound to happen — in fact, need to happen. It is precisely because voting boundaries were drawn to protect incumbents or disadvantage opponents that the districts became so convoluted and irrational in the first place.
Stopping that practice and remediating its effects are the necessary work that the commission should be undertaking.