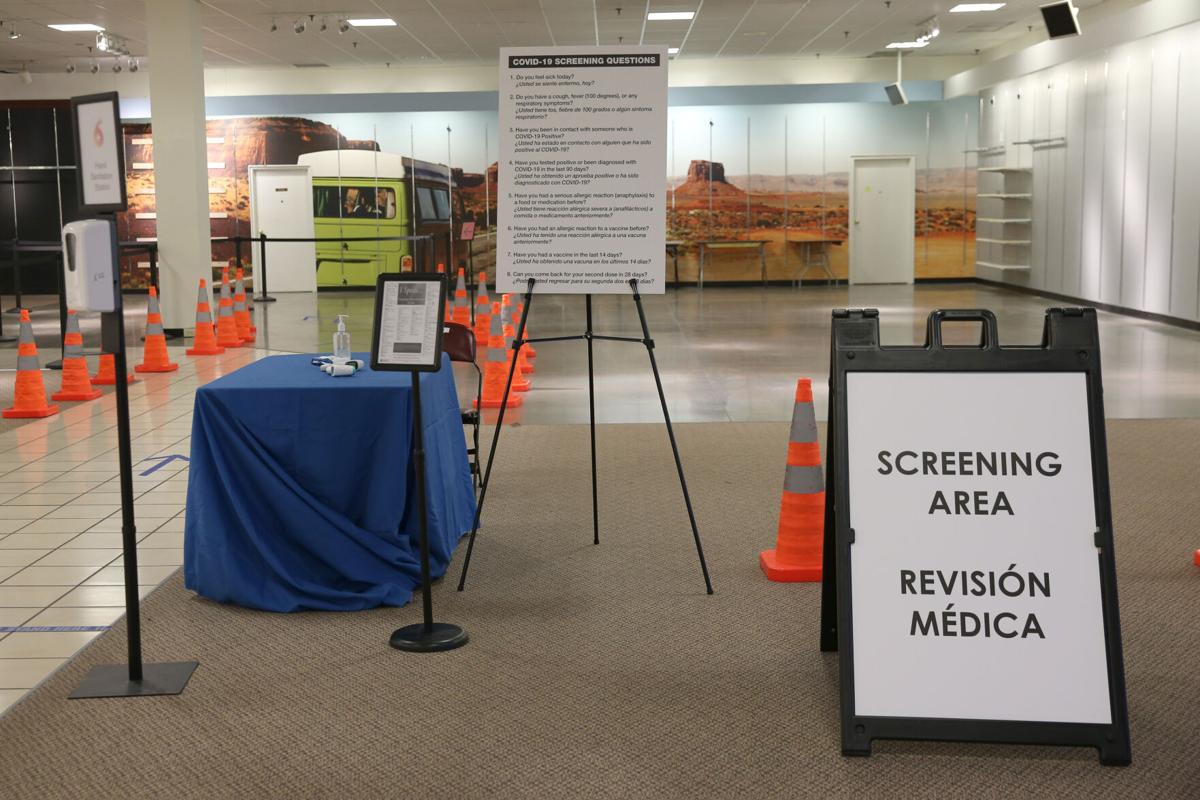 Last month, I turned 16 and was fortunate to get vaccinated against COVID-19.
As I sat in the former JC Penney, waiting for my turn at the vaccination station, the kindly volunteer made small talk with me about how funny it was that we were sitting somewhere in between the old shoe and layaway sections. Where there were once work boots and registers, there were now coolers filled with prepped shots and a ropes course to segregate Moderna from Pfizer recipients.
All around us were ghosts of the past, as the idea of big crowds of people shopping together only between the hours of 9 a.m. and 7 p.m. seemed like a faraway memory.
"What can't you wait to do, once you are vaccinated?" said the kindly volunteer.
I know as a newly turned 16-year-old, the right answer to that question is to gather with a big group of friends, eat at a restaurant or resume one of my former favorite activities, going to the movies.
But what if I kind of like my low-key pandemic life?
What if I kind of like my low-key pandemic life?
Is it OK to tell people I would love to see them, but I've also grown to like binge-watching TV on my own or having quiet time to read? That I have gotten into bird watching, thanks to the barn swallows that built a nest by our front door (which has barely opened in the past 15 months)?
I keep reading in the press about how critical it is for teenagers and college students to get vaccinated because we are the age group most out in the world, traveling between different social circles and therefore potentially spreading COVID.
While I'm all for everyone who can get vaccinated getting vaccinated, I think there are some of us who may celebrate our immunity by continuing only in the small groups to which we have become accustomed. It's not that we are afraid of COVID, it's just that the pandemic taught us that we like a little bit of quiet in our lives.
Instead of this being seen as lingering fear of the pandemic, or as depression or anxiety, maybe it's just introverts being introverts and wanting to hang on to the moment in time where everyone was on the same page with us.
Teens who are celebrated are often the TikTok celebrities with millions of followers, or even the Student Council presidents who do the important work of keeping up the spirits of big crowds. But what about those of us who look to bring about change in the quieter corners, like volunteering at the public library and writing for the school newspaper?
We, too, can make a difference through what I'm calling our "Layaway Lifestyle," thanks to the abandoned JC Penney. We put a little bit out there, but save the rest for ourselves. To live a quieter, more small-group lifestyle doesn't mean that you can't bring about change — you just have to use a different technique.
So, here is to you readers, you bakers, you music composers, writers and artists. This is our moment to own our need for quiet and a little bit of privacy. I see you, even though none of us has TikTok or posts anything on our Instagram profiles.
Jack Dozier is an 11th-grade student in North Garden. He writes about books and community building at @booksforva.