Welcome to Friday, Aug. 31! It's the Back to School Edition of "In Other Words."

Local K-12 schools returned to classrooms last week, but University of Virginia students hit the books this week with the largest and most diverse class of first-years ever.
If you're enjoying In Other Words, share it with a colleague or friend and make sure they subscribe! full digital access to The Daily Progress at $3.95 per month!
---
Free speech and safety questions linger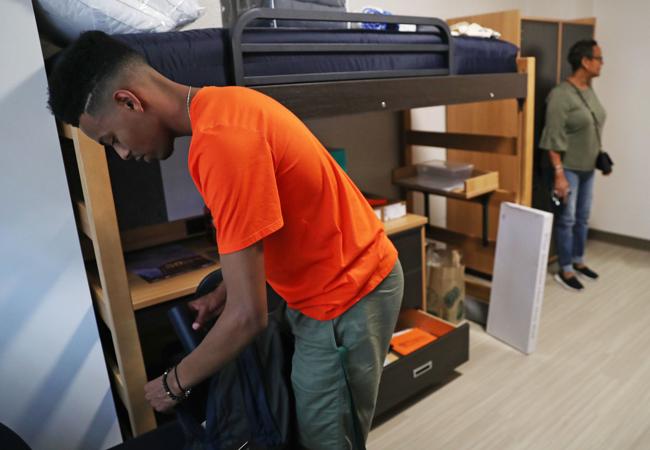 Zack Wasjgras/The Daily Progress
Incoming first-year Tsenga Fisseha (above) told reporter Allison Wrabel he thinks a lot about the presence of white supremacists at UVa in August 2017. He said that the Tiki torch march didn't deter him from applying to the school and now he wants to make a difference and stand for diversity as a student.
In a welcome address to parents and students at Old Cabell Hall, new UVa President Jim Ryan spoke about some of his hopes for his son, whom he took to Yale on Friday, saying he has the same hopes for UVa students.
"I also believe that college is a perfect opportunity to confront ideas that are different, perhaps radically so, from your own," Ryan said.
UVa has enacted a new free speech policy for alumni and outside protestors, such as those who led last year's Tiki torch march. The change was made after the Dean's Working Group found UVa had insufficient policies for addressing free speech and pop-up events and didn't enforce existing rules during the march.
---
New top lawyer starts this week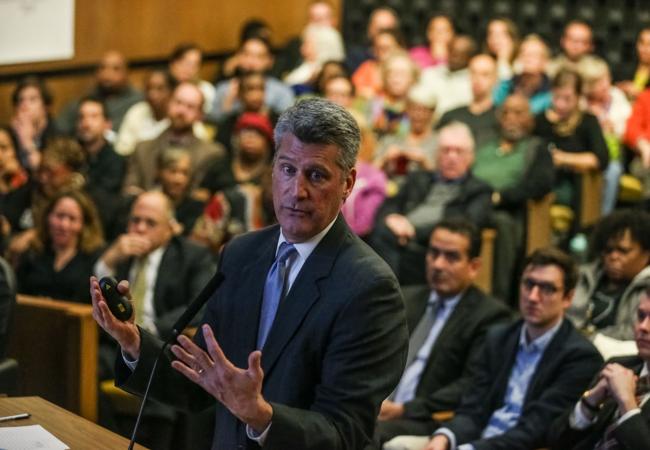 Zack Wasjgras/The Daily Progress
A former federal prosecutor who authored a sharply critical report that in part led to free speech policy changes will become UVa's University Counsel.
Tim Heaphy was appointed to the position by Attorney General Mark Herring on Aug. 23. Unlike his predecessor, Roscoe Roberts, Heaphy does not have experience with higher education law, but has transitioned between public and private work several times throughout his career and earned a bachelor's and a law degree from UVa.
A professor of law and education at Stetson University told me he thought Heaphy was a strong pick for the job as universities have to deal with increasingly volatile and complex legal questions.
---
A look at the numbers: the Class of 2022
Enrollment numbers can fluctuate before the final day to drop classes in September, but it looks like this group of first-years are the largest and most diverse to step foot on Grounds:
•Approximately 3,480 first-year students started classes this week, according to the Office of Institutional Assessment.
•This year's class includes 1,310 minority students, or 34.1 percent of the class.
•Nine percent of the new first-year class, or 352 students, are African-American, including those who identify as multiracial.
•Eleven percent of the new first-years, or 424 students, are the first in their families to attend college.
The class is bigger than the projected 3,725, which means some students will have to triple up in double-occupancy rooms, according to a university spokesman.
"It is our understanding that the University has never had to move students to hotels or other apartment complexes," spokesman Anthony de Bruyn said Tuesday.
---
Marc Short to plan events, interact with donors at Miller Center
The Associated Press

UVa's nonpartisan center that studies the presidency plans to have President Donald Trump's former director of legislative affairs play a high-profile role, according to his employment agreement obtained by The Daily Progress. Several current fellows who served in both Republican and Democratic administrations and a representative of the center say the agreement merely codifies existing expectations.

Short said he still only has a broad outline of the center's expectations for his work, but looks forward to mapping out events and hopes to talk to both his and Trump's supporters and critics in Charlottesville.
---
Around town
•
WillowTree Inc. to occupy historic Woolen Mills factory
WillowTree is one of the fastest-growing digital companies in the country and will spend nearly $21 million to build and lease the space at the old textile factory in Albemarle County.
•
West2nd project canceled after delays, bad reviews
On Tuesday, developer Keith Woodard abruptly ended the West2nd development planned for the parking lot that currently houses Charlottesville's City Market.
---
Quote of the day
"No one else in the country has done this...We were hoping for big numbers. At maturity, maybe a couple years down the road, we expected 10,000 to 20,000 applications. We didn't expect this."
---
Good dogs around Grounds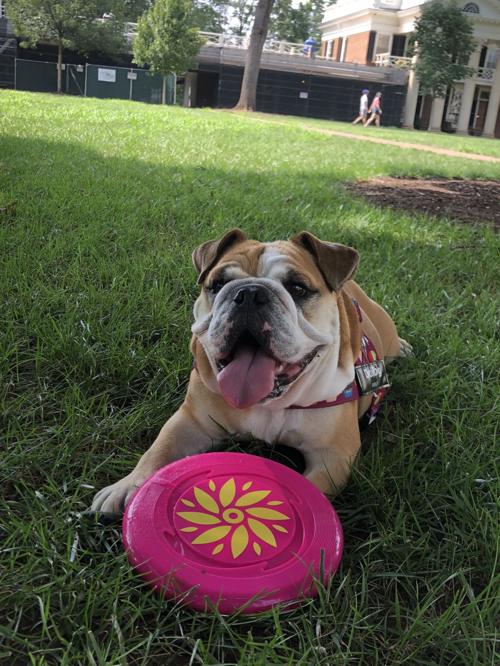 Katherine Smith
This edition's very good dog is Bella the Bulldog! Her owner sent us three photos from around Grounds, but this one shows off Bella's beauty.
Do you own a good dog (or cat)? Send a photo of him or her on Grounds or in Charlottesville for a chance to be featured! Just reply to this email with the photo attached, and tell us who took the photo and the name of your pet. Other pets accepted as well.
---
It's your turn
Your tax money pays for (some of) the University of Virginia. Perhaps you work for the university or the hospital, or maybe a family member is taking classes. Perhaps you're just interested in what's going on in this corner of the Blue Ridge. Your thoughts and opinions and questions matter!
Students, teachers and parents at local schools and colleges are gearing up to return to classrooms. Are you going back to school? What are you excited about? To share thoughts or calls to action, please contact us.
Finally, if you enjoy this newsletter and like sharing things, send your friends and colleagues to this link. We need your help to grow the newsletter!