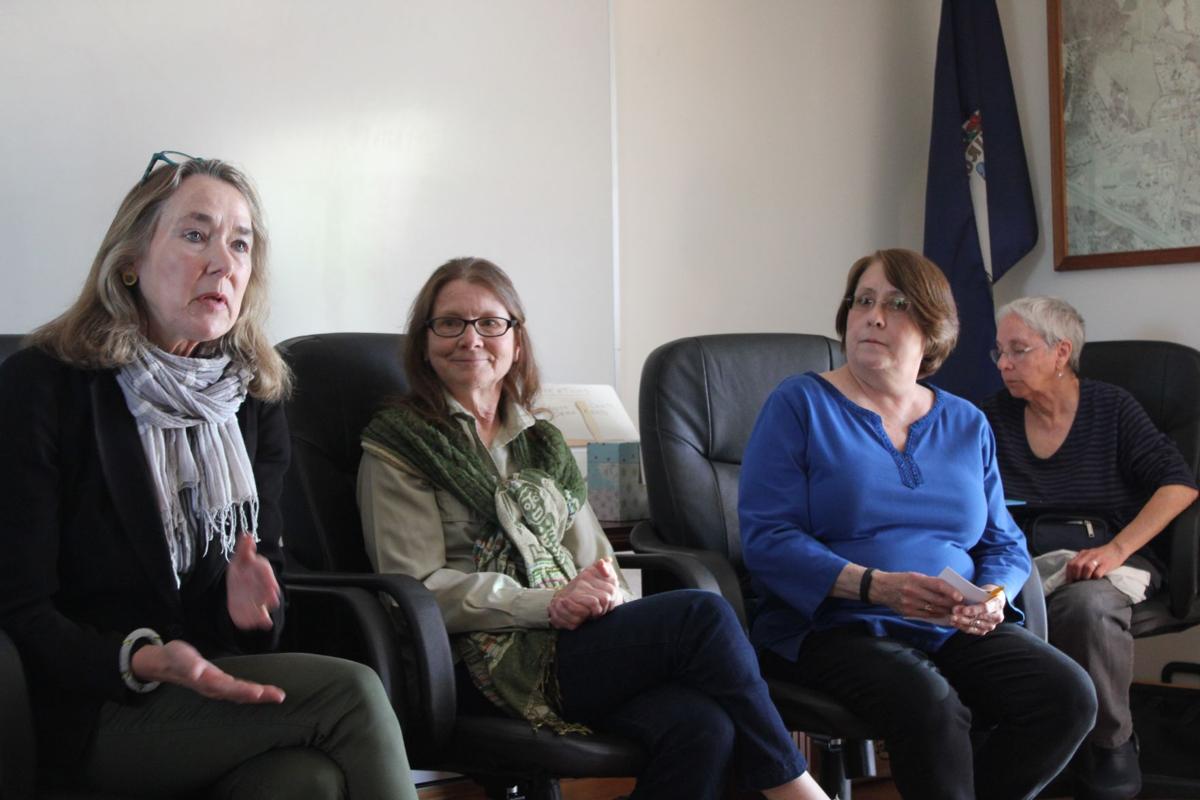 The meeting with Greene County Democrats followed the resignation of its chairwoman, Elizabeth Alcorn.
At that caucus, Alcorn said she saw several instances of Cockburn campaign staffers leaving the observation area to talk to caucus participants and campaign, which is prohibited under caucus rules.
That same day, a committee-wide conference call was held to discuss how the caucuses were going. According to Suzanne Long, chairwoman of the 5th District Democratic Committee, there were claims from several committee members that Cockburn campaign staffers had been leaving the observation area at the Madison caucus to campaign on the floor.
The following day, Cockburn sent an email from her personal account to Long expressing concerns about how one of her staff members was treated.
"We were distressed that one of our staff was treated rudely by officials at the Madison caucus in what appears may be a racist incident," she said. "Details will follow, in writing, tomorrow as our very busy schedules permit."
According to Long, the claim was never followed up on. However, Alcorn took offense to the email and read it as an attack against herself and her volunteers.
"As an official at the Madison County Caucus, I am deeply offended by this false, coercive, intimidating attack by a Democratic candidate that most likely will become our nominee," she said. "I cannot support such a person, let alone encourage others in my community to support someone who exhibits behavior no different than politicians we wish to replace."
In an attempt to clear the air, the Greene County Democrats called for Tuesday's meeting at Stanardsville's Town Hall and asked Cockburn for clarification about the incident of alleged racism at the Madison caucus, which she did not provide.
"We are not anxious to in any way engage in any sort of discussion about what happened," she said.
When pressed further, Cockburn said her staff was well trained and that claims they harassed voters at the Madison caucus were incorrect.
"My excellent staff in Madison, including a very experienced campaigner who worked with [former President Barack] Obama and who worked with [2016 5th District Democratic nominee] Jane Dittmar, very closely, was accused of harassment," she said. "This did not happen, this person did not harass people and there is no need to apologize for this person harassing anyone, as they did not do that."
Colleen Green, co-vice chairwoman of the Greene County Democrats, again asked Cockburn for clarification about her allegation of a racist incident at the Madison caucus.
"All we were hoping for is that there might be a statement from you that the incident was investigated and found not to have happened so that we can go on," she said.
Cockburn said that the email had not been an accusation and reiterated that claims her staff had broken the rules were incorrect.
"I think I've addressed the concerns I'm going to address," she said. "We are not disturbed by the fact we've been attacked. We are going to be attacked again many times, and this is really great practice."
Long said the April 14 conference call was not intended to address the Madison caucus specifically.
"That meeting was a lessons-learned thing," she said. "The caucus chairs that had had their caucuses were providing information about their experiences to those chairs that had not yet had their caucuses."
Alcorn, who was not present at the meeting Tuesday, said Cockburn's claims did not reflect what she saw at the Madison County caucus.
"I personally asked two of her staffers to go back to the observation area," Alcorn said. "[Cockburn] wasn't at the Madison caucus, but I was."
Cockburn ended the meeting by saying she wanted to move on from the issue and focus on what really matters: defeating incumbent Rep. Tom Garrett, R-Buckingham.
"I've said it before, but beating Tom Garrett is what we're trying to accomplish, and we need Greene County to do it."
The 5th District Democrats will hold their nominating convention in Farmville on Saturday. Cockburn is expected to receive the nomination, having secured 140 delegates. The other two candidates, R.D. Huffstetler and Andrew Sneathern, have 55 and 54 delegates, respectively.
Tyler Hammel is a reporter for The Daily Progress. Contact him at (434) 978-7268, thammel@dailyprogress.com or @TylerHammelVA on Twitter.