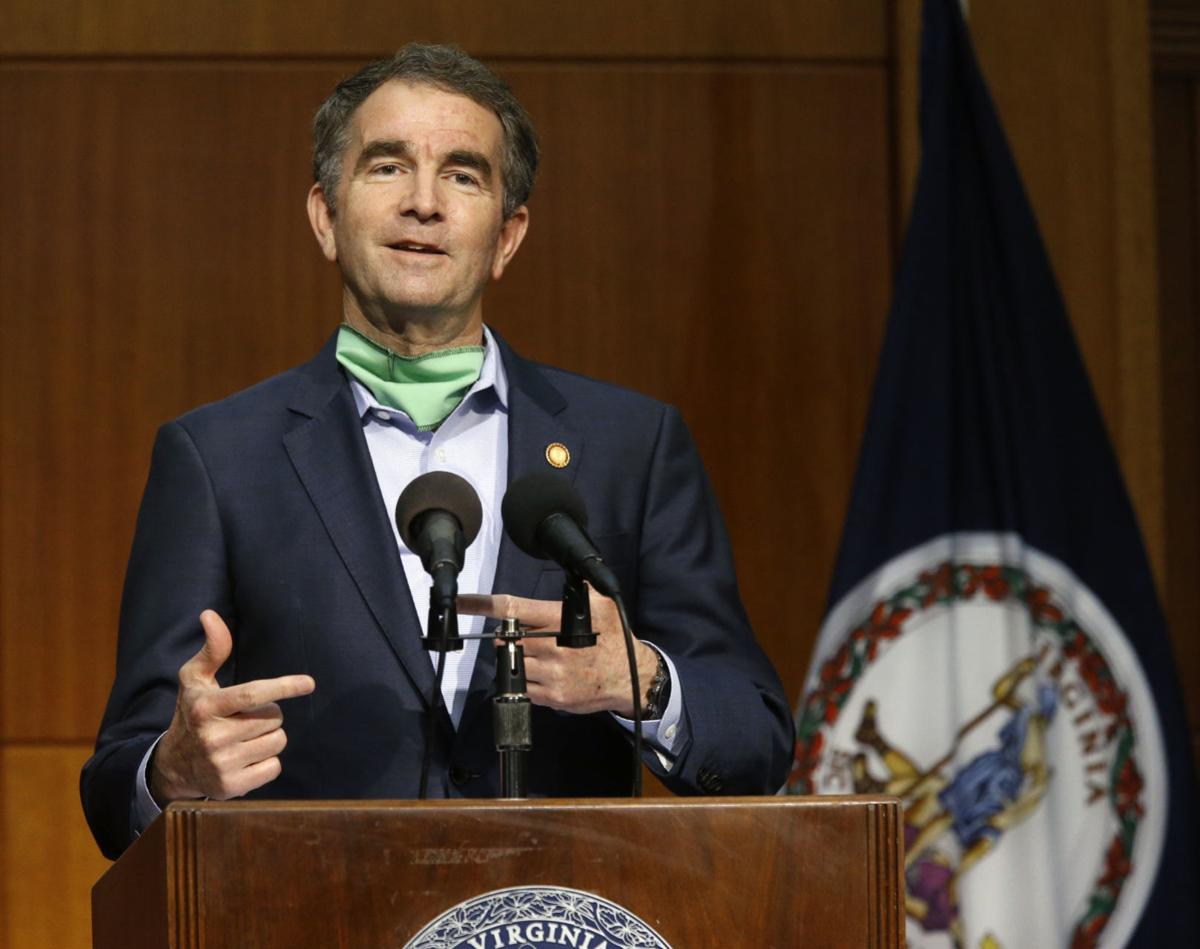 RICHMOND — Virginia's COVID-19 restrictions prevented more than 700,000 cases of the virus, but new cases are expected to peak at between 5,000 and 9,300 a day in late July or early August, according to updated modeling from the University of Virginia.
All of Virginia on Friday will have loosened some of the measures Gov. Ralph Northam ordered to help mitigate the spread of the virus, which has killed more than 1,300 people in the state, according to state data. But researchers at UVa say the state isn't in the clear yet.
"We're where we are today because of Virginians and I say thank you to all of them," Northam said at a news conference Thursday. "We've got a long road ahead of us, and the only way we're going to get through this is to put the politics aside, put the jabs aside and just be part of the solution."
When the peak of new weekly cases comes, and how severe it is, depends on the extent to which residents practice social distancing, researchers say.
Under a "light rebound," where interactions return to one-sixth of pre-pandemic levels, Virginia's peak of new confirmed cases is projected to come during the week ending Aug. 9, according to the latest UVa model.
If residents interact even more, returning to one-third of pre-pandemic levels, the model suggests, the peak will be higher (65,454 new confirmed cases compared with 38,546) and come the week ending July 26.
"This disease is very much with us," said Madhav Marathe, a researcher with UVa's Biocomplexity Institute, which created the model that is among a few being used by state leaders. "We can't let our guard down. That doesn't mean that we can't interact, but people need to be very cognizant. This disease has not been eliminated."
He added: "If we work together as a collective, we have a far better chance of managing this rather than having a fractured way of doing this."
Northam in March ordered non-essential businesses to close, banned in-person gatherings of more than 10 people and closed school buildings for the rest of the academic year, among other steps. Earlier this week, he mandated that, beginning Friday, masks be worn in public buildings and businesses, some of which have reopened as part of the state's first reopening phase.
Richmond, Northern Virginia and Accomack County, the exceptions to Phase One, which started for the rest of the state May 15, are set to enter that first phase on Friday. Northam said Thursday that Virginia will remain in Phase One for at least another week.
The restrictions the state has put in place so far, labeled by the researchers as "community mitigation strategies," have prevented 710,144 confirmed cases of the virus, the model estimates.
"[The restrictions] did in fact slow down the spread of this disease and let folks get their arms around it," said Chris Barrett, executive director of the UVa Biocomplexity Institute.
The measures, the researchers said, bought the state more time to increase its testing capacity — an issue Virginia has struggled with worse than other states — and purchase more personal protective equipment, among other things.
"It's not completely out of the woods, but it's better," said Bryan Lewis, one of the UVa researchers.