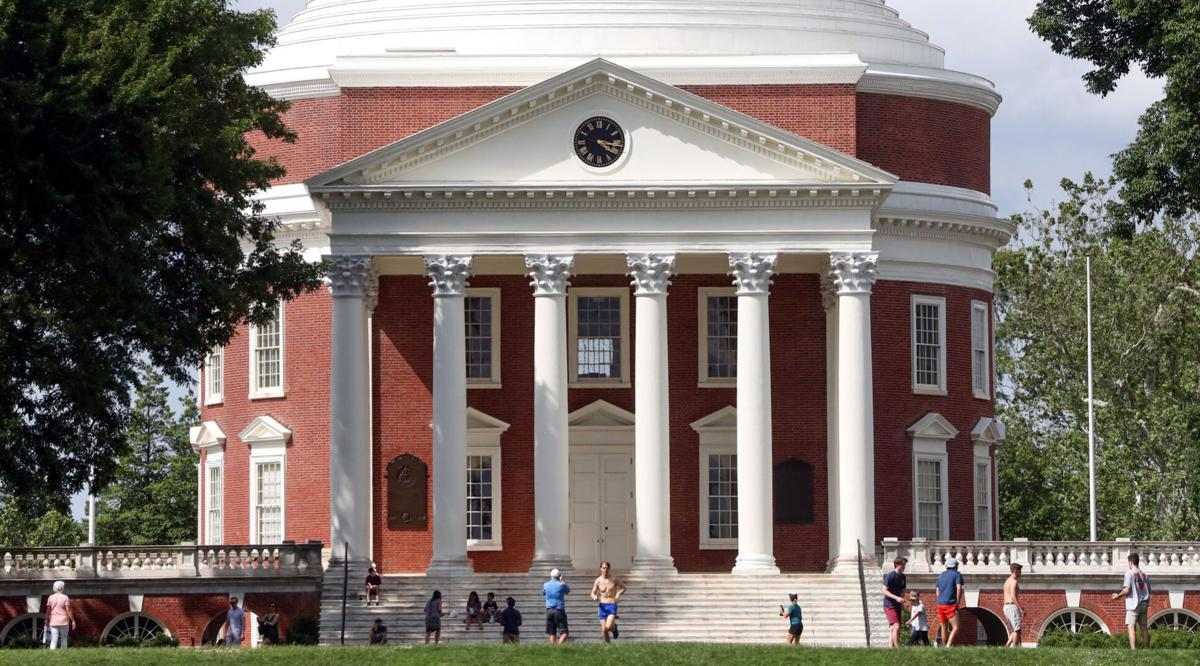 RICHMOND — The University of Virginia and the College of William & Mary rose slightly in the latest ranking of the nation's top colleges by U.S. News & World Report, which was released Monday.
UVa moved up one spot to 25th nationally, tied with Carnegie Mellon in Pittsburgh. William & Mary ascended one spot to 38th. It's the second year in a row the two universities have made small gains. Last year, UVa rose two spots, and W&M rose one.
U.S. News has ranked colleges throughout the country since 1983, and its rankings often influence schools' strategic plans.
The rankings come as universities have welcomed students back to campus after a year teaching classes online. Some universities, such at Virginia Commonwealth University, have kept a number of classes in a remote format to appeal to a broader audience. Others, such as the University of Richmond, have returned to an almost entirely in-person environment.
"Students and faculty continue to feel the impact of the COVID-19 pandemic, whether it's through remote learning, mask-wearing or vaccine requirements," Kim Castro, editor and chief content officer of U.S. News, said in a statement.
The top spots on the national list changed little in 2021. Princeton University is No. 1 again, and Columbia University and Massachusetts Institute of Technology have moved up slightly for a three-way tie with Harvard University for the No. 2 spot.
U.S. News looks at student-to-faculty ratio, alumni giving, graduation rates and other factors as criteria. It also accounts for a university's perception among other university administrators.
For the third-straight year, UVa is ranked No. 4 nationally among public schools. The three schools ahead of UVa didn't change this year either: the University of California, Los Angeles is No. 1, followed by the University of California, Berkeley and the University of Michigan.
William & Mary rose one spot to No. 10 in the public school ranking. Virginia Tech fell one spot to No. 30.
George Mason University fell two places to 67th, a year after it jumped 13 spots. VCU also fell this year after making a big gain last year. Last September, VCU rose seven spots to 77th. This year, it fell eight spots, tying for 85th with the University at Albany and Louisiana State University, Baton Rouge. VCU is 172nd overall. Old Dominion University placed 132nd among public schools.
In the ranking of top liberal arts colleges, Washington and Lee University dropped two spots to No. 11. The Lexington private school announced in June it would keep its name, which honors George Washington and Robert E. Lee. The decision came a year after it began considering a name change.
The University of Richmond is 22nd, the same spot as last year. Hampden-Sydney College is 98th and Randolph-Macon is 111th.
Among public liberal arts colleges, Virginia Military Institute is fourth, the same spot as last year. Its ranking was not affected by a state investigation that in June concluded VMI tolerated a racist and sexist culture.
Among historically Black colleges and universities, Hampton University placed fourth. Norfolk State University is 20th, Virginia State University is 29th and Virginia Union University is 48th.
UVa came in third nationally among public schools in the ranking of best value. One year of tuition at UVa is $14,700.
U.S. News last ranked the best graduate schools for fine arts in 2020. In that ranking, VCU placed fourth nationally among public and private schools.
VCU also ranked 93rd for best value and 114th for best undergraduate engineering program. UR ranked 25th for best value and 16th for most innovative among liberal arts colleges.