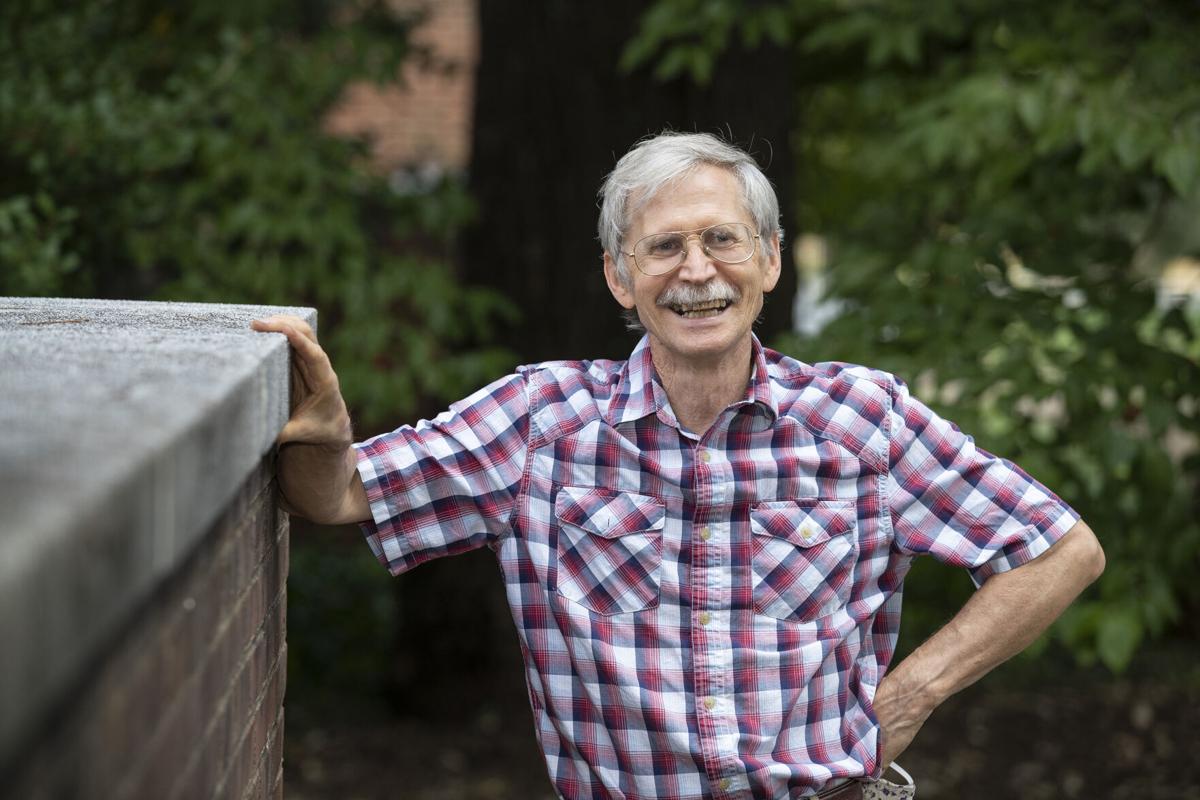 It may seem more Harry Potter than Star Trek, but the universe is literally full of dark energy and dark matter, and a University of Virginia professor joined colleagues across the country to measure it.
Professor Anatoly Klypin, an expert in numerical simulations and cosmology, helped to develop a mathematical formula utilizing a lot of letters and the Greek alphabet to determine that about 69% of the universe is composed of dark energy. That leaves dark matter and matter we can see combining to make up about 31%.
If being less than a third of the universe isn't harsh enough, dark matter makes up 80% of that, which means that only about 4% of the cosmos actually can be seen, at least by humans.
"Dark matter was something that was laughed at for a very long time," Klypin said, "but as more astronomers studied the skies, and the instruments and measurements became better, it began to be taken seriously. Same for dark energy."
"The universe is moving. It's expanding. When studying spiral galaxies, you expect their velocity to decline as they reach the edge of the galaxy, but it was discovered that it remained constant. The only explanation was dark matter," he said.
There is more dark matter than one might think, but there is also less visible matter than one might hope for.
"To put that amount of matter in context, if all the matter in the universe were spread out evenly across space, it would correspond to an average mass density equal to only about six hydrogen atoms per cubic meter," said Mohamed Abdullah, one of the authors of the team's study. Abdullah is a graduate student in the Cal-Riverside Department of Physics and Astronomy and a student and colleague of Klypin.
Being only six hydrogen atoms per cubic meter means we are tiny.
"However, since we know 80% of matter is actually dark matter, in reality, most of this matter consists not of hydrogen atoms, but rather of a type of matter that cosmologists don't yet understand," Abdullah said.
That means we are both teeny and tiny.
Klypin and Abdullah's team developed GalWeight, a tool to measure a mass of galaxy clusters using the orbits of the individual galaxies. Using an existing sky survey, they created a catalog of clusters and ran with the math to determine the matter.
"A huge advantage of the GalWeight galaxy orbit technique was that we could determine a mass for each cluster individually rather than rely on more indirect, statistical methods," Klypin said.
Just because something makes you feel small and you can't see it, doesn't mean it isn't real. Determining the existence of dark matter took much math, including a bit of middle school geometry, plus a lot of advance proofs and thinking to track down the existence of something that no one could see.
"You don't need to look at something to know that it exists," Klypin said. "I never saw Napoleon Bonaparte, but I know that he existed by what he left behind. If you think about our own lives, you can see some things and not see others, yet you know those things are there. You can't see the wind, but you can feel it, hear it and see the effects it has on your surroundings."
The same applies in space, he said. For that, advanced mathematics and Newton's Law become our eyes.
"Let's say there is a mass of Klingon warships in our solar system somewhere between the Earth and the sun. We can't see them because they have cloaking devices. Those ships would have an impact on the orbit of the planets around them, as well as impacts on the sun, and all of that could be determined mathematically," he explained.
"So when we began investigating the cosmos and galaxies, we discovered something was binding the galaxies and there should be some mass between them. Sure, it could be Klingons — you never know — but it's probably not. That mass we call dark matter."
Dark matter and dark energy are two different things. According to cosmology — a branch of astronomy concerned with background checking the origin, evolution and future of the universe — the universe is made up of matter, radiation and dark energy.
Dark energy is hypothetical. It's believed to be a force that keeps pushing the universe outward toward wherever the universe is going. It remains constant no matter how far the universe goes.
Dark matter is the mass that holds galaxies together even as dark energy pushes them down field. It is what keeps the center of a galaxy rotating at the same rate as the edge of the galaxy.
Scientists have tried to figure out what the matter is, including developing a concept of a weakly interacting massive particle, known as a WIMP. Unfortunately, the WIMP seems to have been knocked down as a possibility as it has not been recreated in particle colliders.
"This has been a truly international effort. It would have been very difficult to complete without that spirit of collaboration," Klypin said of GalWeight. "There are a lot of people working on these questions from all around the world. There is a lot of sharing of information and research, and new developments come quickly."
Klypin said it is possible that research eventually will reveal the nature of dark energy and the identity of dark matter.
"Maybe in 100 years we'll develop a way to see dark matter and know what it is," he said. "I don't know what it is, but I'm pretty sure it is not Klingon."