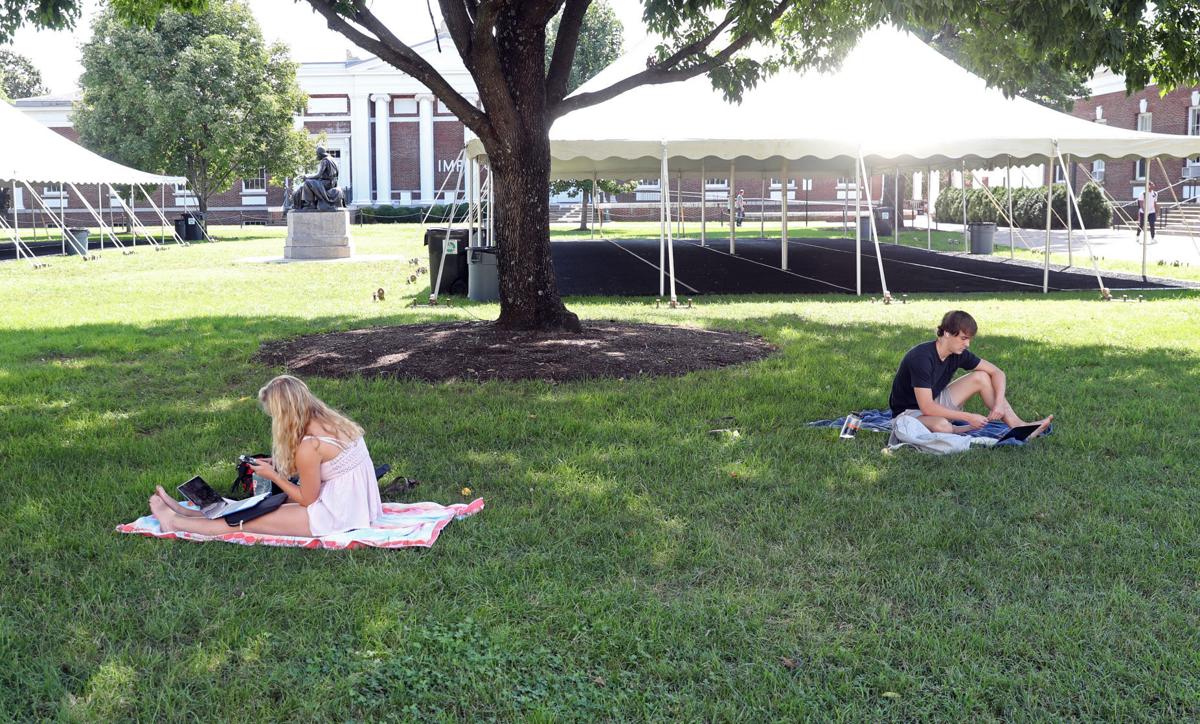 The University of Virginia moved up a few spots in the national Best Colleges rankings but remains out of the top 25.
In the 2018 rankings, UVa was the second-best public university in the country. In the 2017 and 2019 editions, UVa ranked No. 3.
U.S. News tinkered with its methodology this year to take into account issues directly affecting students and families such as student debt and social mobility. Factors such as graduation and retention rates and social mobility are weighted heavily in the formula that determines the rankings, while weights for SAT and ACT scores, high school class standing and alumni giving were reduced.
UVa students, on average, owe about $17,756 in federal loans, according U.S. News, which puts the university at No. 49 for students with the least debt at graduation.
U.S. News weighs more than a dozen factors in determining a school's overall score. UVa finished with an overall score of 79, tying with Carnegie Mellon University in Pennsylvania.
The rankings come as universities across the country are dealing with disruptions caused by the COVID-19 pandemic, which ended semesters early and has forced some colleges to send students home and shift to online classes.
UVa started in-person classes last week.
U.S. News said in a press release that it remains committed to providing information to help prospective students and their families understand their higher education options.
"The pandemic has affected students across the country, canceling commencement ceremonies and switching classes from in-person to remote," Kim Castro, editor and chief content officer of U.S. News, said in the release. "Whether students have slightly altered their college plans or changed them entirely, it remains our mission to continue providing students and their families with the tools they need to help find the right school for them."
UVa was the top-ranked Virginia university.
Among public universities, the College of William & Mary tied for No. 11, while Virginia Tech came in at No. 29, George Mason at No. 65 and Virginia Commonwealth University at No. 77.