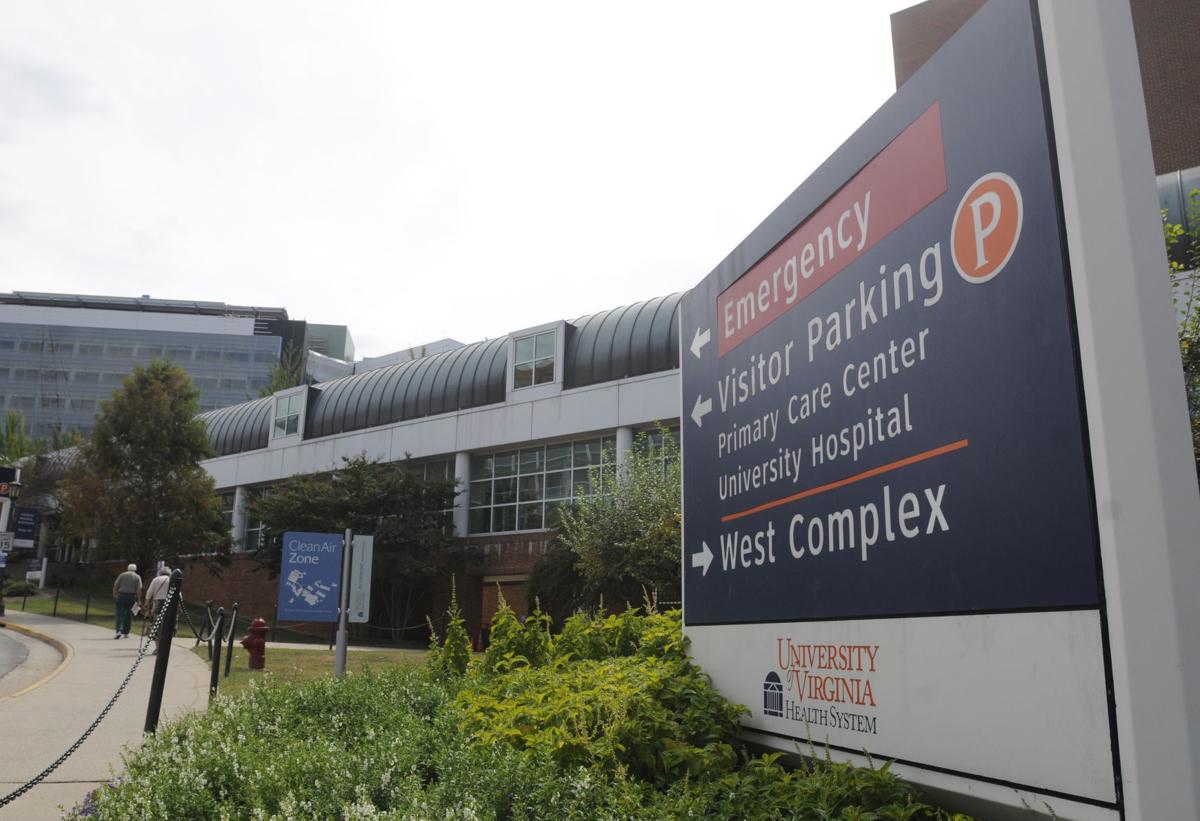 A $20 million grant from a Washington, D.C., investment mogul will allow the University of Virginia School of Nursing to graduate more nurses, expand school programs and improve nurse training.
The school plans to hire more nursing professors, expand hybrid education programs at off-Grounds sites, increase the number of transfer students and nurses seeking bachelor's degrees and improve its clinical simulation program.
The gift is from William and Joanne Conway. William Conway is a co-founder and co-executive chairman of The Carlyle Group and shares duties as the firm's chief investment officer for global private equity and global credit.
"The Conways have been very generous and have given us a total of $15 million in the past because they really believe in nursing," said nursing school Dean Pam Cipriano. "When we look at gifts given to schools, most of them come from alumni, but few nurses have careers that allow them to become millionaires and give large gifts."
"We've had a relationship with the Conways in the past," said Christine Kennedy, the school's assistant dean for academics. "It's unique because they aren't alumni. He's very much interested in investment in the individual. He figures that if he invests in nursing, nurses can not only do their jobs better and provide better care but they could advance themselves in their careers through education."
The gift will provide scholarships for nurses who transfer into the school from community colleges and current registered nurses who are working in medicine but want to obtain bachelor's degrees in nursing.
Currently, most registered nurses in Virginia are graduates of associate degree programs who have passed state-administered tests to become registered nurses.
The number of people receiving bachelor's degrees in nursing in the state is increasing, however; according to a recent report from the State Council of Higher Education for Virginia, bachelor's degrees in nursing increased by nearly 20% from 2012 to 2017.
The Conways' gift also will allow UVa to open hybrid-education satellite schools in Richmond and Northern Virginia to allow working nurses to attend school while remaining employed. The sites include a mix of classroom and internet coursework.
"Many people are working, including current RNs, and can't afford the costs of a bachelor's degree program or a reduction in income to attend traditional nursing schools," Cipriano said.
The gift allows the school to add faculty members with master's degrees and doctorate degrees in nursing to instruct the bachelor's degree program. The added staff will help decrease by one year the time it takes for a nurse transferring to the school to complete the degree.
"This opens the opportunity to enable more registered nurses to earn their bachelor's degrees and expand our undergraduate programs," Cipriano said. "It will allow us to serve more students who can graduate with less debt. That will help serve a diverse population of nurses from diverse backgrounds."
Nursing school officials estimate the gift will increase by 1,000 the number of nurses who graduate with a bachelor's degree from UVa in the next 10 years. The school currently has about 400 undergraduates and 400 graduate students and officials estimate that there are 11,600 alumni from the nursing school.
In 2010, the Institute of Medicine released a report that recommended as many as 80% of registered nurses should obtain bachelor's degrees by this year. The number currently is about 70%, according to several studies conducted by colleges and nursing trade organizations in the past two years.
The institute report states that the 21st-century medical world is focused on treating chronic ailments such as diabetes, hypertension, arthritis, cardiovascular disease and mental health due to an aging population and obesity.
Nurses, the report states, are still trained to handle acute illnesses common to 20th-century medicine.
"The ways in which nurses were educated during the 20th century are no longer adequate for dealing with the realities of health care in the 21st century," the report states.
The report recommended increasing education requirement for nurses to allow them to better handle new technologies.
"To respond to these increasing demands, the IOM committee calls for nurses to achieve higher levels of education and suggests that they be educated in new ways that better prepare them to meet the needs of the population," the report states.
Some states, including New York, have passed laws requiring all registered nurses to have bachelor's degrees. In New York, registered nurses without bachelor's degrees are required to obtain the degree within 10 years or have their licenses suspended.
"It's not that nurses now aren't good enough; it's that health care is getting more complicated and more technical," Kennedy said. "The more education a nurse has, the more they are able to adapt and adjust to new technologies."
"For many years, it's been a priority that we want nurses to have more education and we really want more nurses to have bachelor degrees because studies have shown that patient outcomes are better when nurses have more education," Cipriano said. "The goal for the last decade has been to have those who have not earned a bachelor's to be able to get one. What we're going to be able to do with this funding is expand our programs to make them available to more students."
Among proposals the new Conway gift will fund is an expansion of the school's clinical simulation education center.
"Through highly specialized mannequins, we can simulate just about anything, from patients having heart attacks and strokes to septic shock," Cipriano said. "It allows students to practice inserting IVs and allows us to work with students who may need some remedial assistance in those kinds of procedures that can be difficult when working in a clinical situation."
Conway is a graduate of Dartmouth College and the University of Chicago Graduate School of Business. He has supported other nursing schools, as well.
Before co-founding Carlyle in 1987, he served as chief financial officer at MCI Communications from 1984 to 1987. He began his career at The First National Bank of Chicago in 1971 and served for 10 years in a variety of positions.
"Joanne and I believe that increasing the number of nurses in our nation is a lasting solution to the challenges facing our health care system," Conway said in a prepared statement. "We are honored to partner with the UVa School of Nursing to open doors to more students pursuing careers in nursing, and to significantly increase the number of [bachelor's degree]-prepared nurses across the nation."