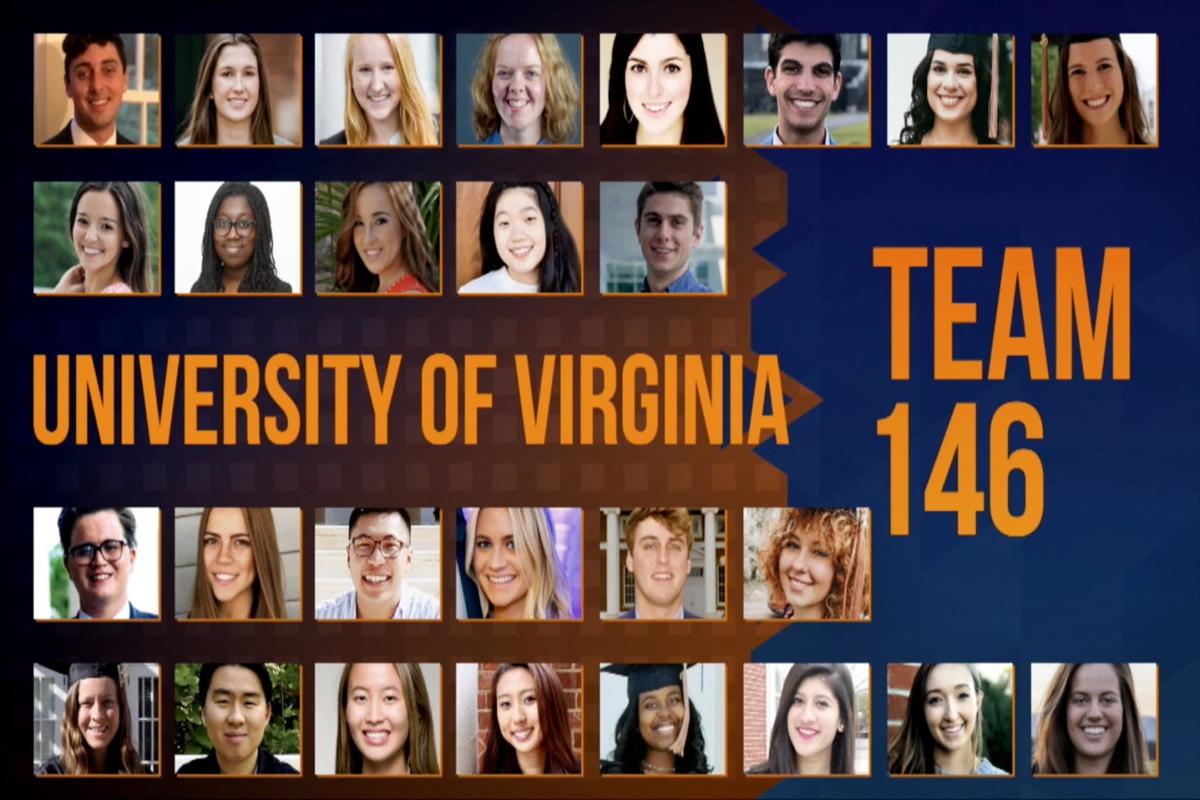 Each year since 2013, Carrie Heilman, a professor in the University of Virginia's McIntire School of Commerce, asks students in her yearlong Promotions course to participate in a national competition of the American Advertising Federation.
And, recently, a team of McIntire students won the competition, even amidst challenges brought on by the coronavirus pandemic.
The National Student Advertising Competition is "the premier college advertising competition that provides more than 2,000 college students the real-world experience of creating a strategic advertising/marketing/media campaign for a corporate client."
This year's advertising client was Adobe and, unlike previous years of presenting an advertising campaign directed to consumers, Adobe asked the student teams to pitch a campaign to raise awareness, generate site visits, garner earned media and create sales leads for its ad tech software bundle, Experience Cloud for Advertising, a product aimed at advertisers.
A business-to-business presentation would require focusing on a different audience: executives and decision-makers versus direct consumers. The strategy put together by Heilman's students included reaching out to the McIntire alumni network for interviews in the ad tech community, an extensive social media analysis, and focus groups.
In the midst of preparing the presentation, the COVID19 pandemic shut down in-person classes nationwide and converted the 2020 competition into a virtual event. Student team members had to change the way they collaborated, and Zoom meetings became the new means of communication. The virtual competition also added the challenge of producing a video presentation instead of the traditional face-to-face pitch.
That video presentation, "Get Noticed," propelled the McIntire team through the district and semifinal rounds of competition and placed them in first place over eight other schools and garnered a cash prize and trophy. The suggested strategy would position Adobe's data-driven product to grab the attention of those decision makers accustomed to ignoring advertising.
Heilman's team also received the MRI-Simmons Inspired by Insight Award, given to the school with the best application of research demonstrated in its presentation and pitch book.
This is the fourth national win secured by the McIntire School since it began competing in the early 1980s.
Carl Zeithaml, dean of the school, said, "For decades, the Promotions experience at McIntire involved countless hours of very intense, face-to-face collaboration and interaction. This year, while the students, faculty and staff were dealing with the pandemic and the transition to online teaching and learning, Carrie, her support team and the students found creative ways to effectively translate those interactions into a rigorous and productive remote, distributed experience that resulted in a national championship. It was truly an extraordinary performance."
Be the first to know
Get local news delivered to your inbox!