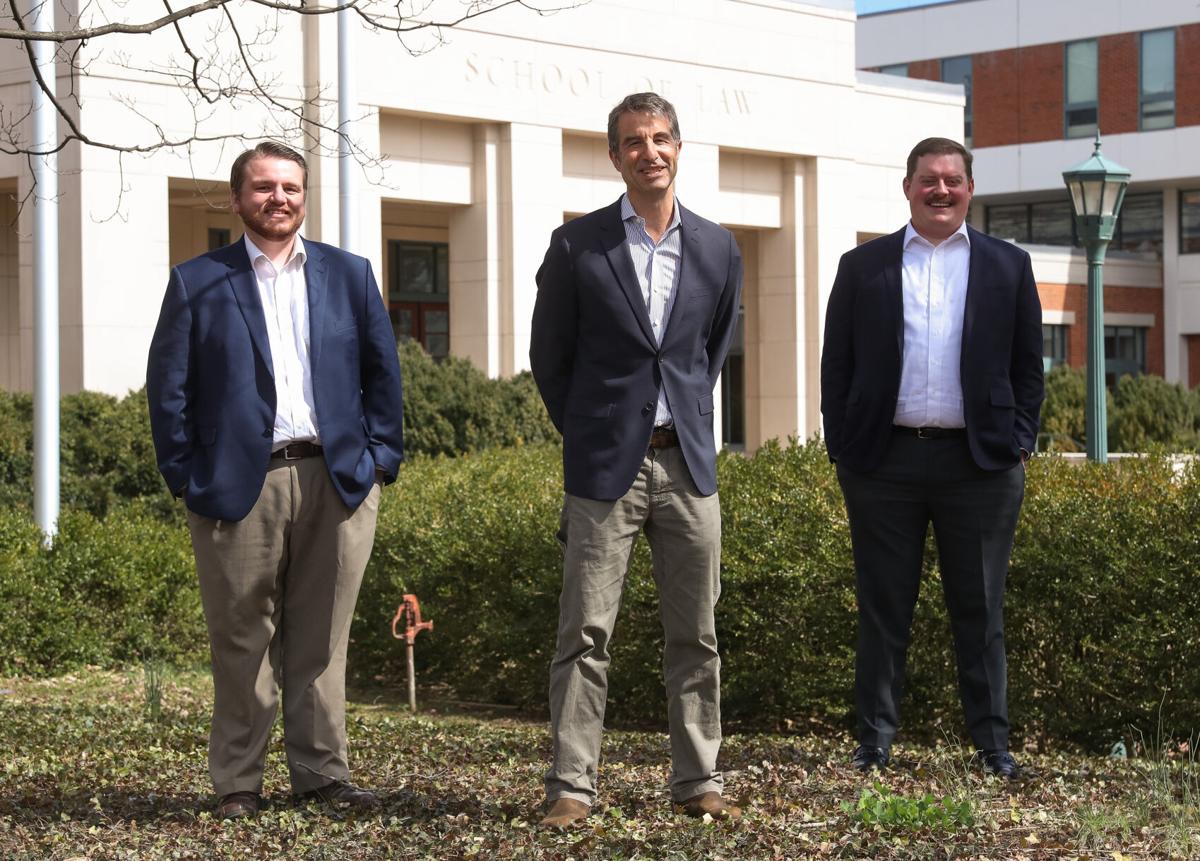 Thanks to efforts from a University of Virginia law clinic, people accused of crimes soon will be able to present evidence of their mental state at the time of an alleged offense, which proponents argue will add much-needed context to court proceedings.
Passed recently by the General Assembly, SB 1315 seeks to update Virginia law to allow people accused of a crime to present evidence of a mental illness, autism spectrum disorder, or intellectual or developmental disability to show they did not have the specific intent required for the offense charged.
This type of evidence has been explicitly prohibited at trial since 1985, when the Supreme Court of Virginia ruled that a person's mental state was irrelevant unless a plea of not guilty by reason of insanity was entered.
This caught the attention of Sen. Jennifer McClellan, D-Richmond, who worked with a constituent during the 2020 session to introduce a bill asking Virginia's secretary of public safety and the state Supreme Court to develop policies to accommodate people with those conditions.
"Over the years, I've heard from a lot of constituents who have family members who sort of got caught up in the criminal justice system, whether it's somebody who has autism or somebody who was in the midst of a mental health crisis, and how the court system didn't account for or wouldn't account for that condition, leading to some pretty unjust situations," said McClellan, who is seeking her party's nomination for governor.
However, that bill ultimately failed to pass. For the 2021 session, McClellan said she was determined to improve the bill and she contacted the UVa law clinic.
Led by UVa law professor Andy Block, the State and Local Government Law Clinic runs over the course of two semesters and gives students the ability to work with lawmakers and politicians.
The goal of the clinic is to help officials from all branches of government with solving problems they don't always have the time and resources to research on their own, Block said.
"We match those folks with students in the clinic who are interested in government work, who are talented, energetic and able to commit the time and attention and talent to help the folks in government answer the questions and solve the problems that they're trying to address," he said.
Students were divided into pairs and tasked with assisting a legislator in addressing a specific problem. The group of legislators includes two Republicans and three Democrats, a near-parity that Block said helps to maintain bipartisanship.
Lukus Freeman and Kyle McGoey were assigned to work with McClellan, who tasked the duo with working on a deeper dive of the mental health bill that died in the previous session.
Freeman said they started by trying to understand the mental, intellectual and developmental issues people face and how those issues interact with the criminal justice system. From there, they turned to law reviews and other scholarly literature to get a fuller picture of how to best craft the bill.
"Once we figured out the areas that we wanted to look at to specifically change the law, we looked at other states to see what they did, and used some of those statutes as models to get ideas of our own as to how to approach the issue within the Code of Virginia," Freeman said.
Freeman and McGoey were present for many of the committee hearings this past session but often weren't able to testify because of how many people who believed passionately in the legislation who wanted to speak, McGoey said.
Despite some changes to the bill during the legislative process, McGoey said it is true to the spirit of what they intended.
"I think there was a really good debate and sort of back and forth about the effects of the bill and the different approaches, because there are different approaches to these issues and the ways you could handle them," McGoey said. "I think what came out of it was a really fascinating process of legislators compromising and playing out solutions and figuring out what would work best in Virginia."
A testimony that helped propel the bill, according to McClellan, was from Lavern Rushin, the mother of Matthew Rushin, who after leaving the scene of a parking lot clipping, drove into oncoming traffic and crashed into two cars. According to court documents, prosecutors claimed Rushin intentionally caused the crash as part of a failed suicide attempt.
Because he was not able to present evidence of his developmental and mental health disabilities, his mother said he was sentenced to an unfairly long term of 10 years. Legislation like SB 1315 could help people like her son receive fairer trials, she said during a committee hearing.
In every corner of Virginia is someone who has been impacted by this issue, McClellan said, and she hopes SB 1315 helps lead to greater mental health change in the commonwealth's court system.
"I find it frustrating just how many people have accepted that the criminal justice system is where mental health services should be," she said. "If someone is found innocent, they won't get services and that's so backwards; why are we looking at our prisons and the criminal justice system as the mental health provider of last resort?"
The bill has not yet been signed by Gov. Ralph Northam. If he does not act on the bill by March 31, it will become law without his signature and go into effect July 1.