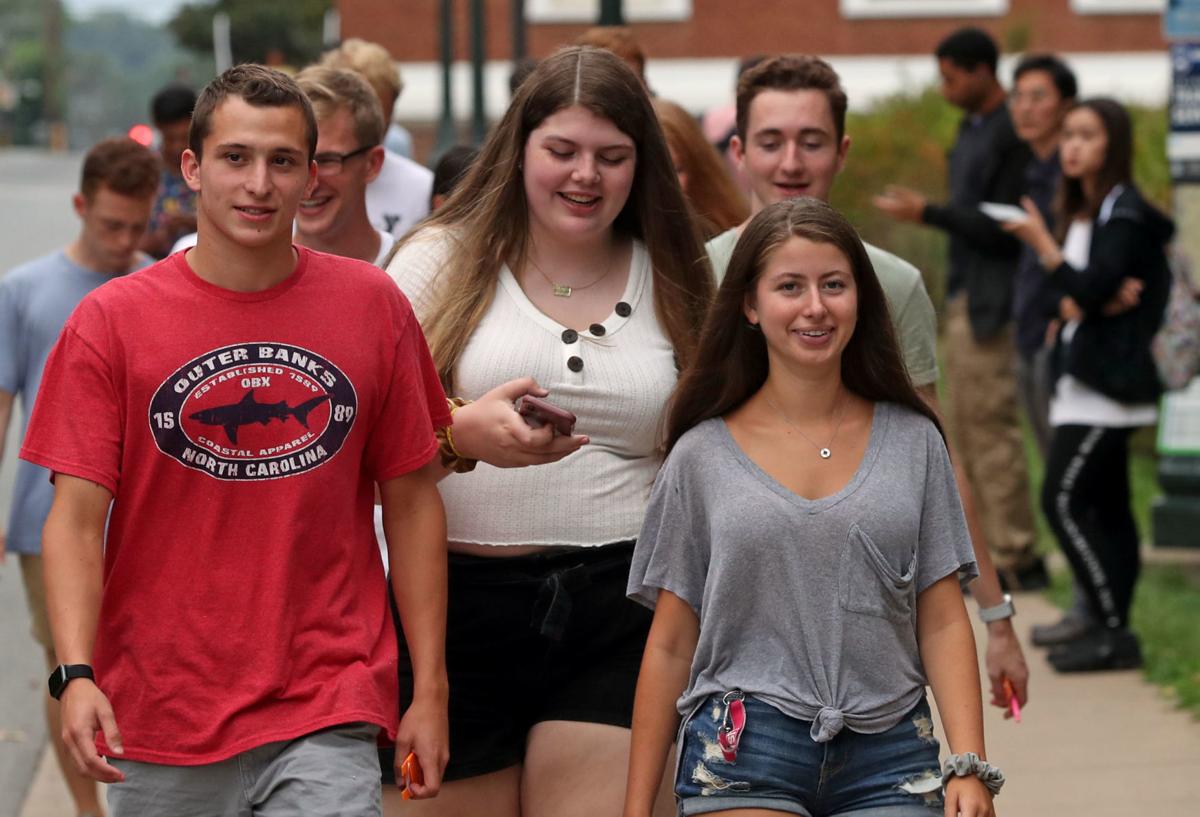 Reporter Ruth Serven Smith also contributed to this report.
RICHMOND — Virginia is no longer home to a top 25 college.
The University of Virginia fell out of the top 25 to No. 28, according to the 2020 U.S. News & World Report national university rankings, being released Monday. UVa came in at No. 25 on each of the past two years' lists.
The school was named the fourth-best public university in the U.S. behind the University of California, Berkeley; the University of California, Los Angeles; and the University of Michigan, Ann Arbor.
UVa was the No. 2 public university in the country in the 2018 edition of the U.S. News rankings, up one spot from No. 3 in 2017.
In the 2019 rankings, the university was again counted as a No. 3 public university.
In the national liberal arts school rankings, Washington and Lee University climbed one spot from No. 11 to No. 10. The University of Richmond, the only other Virginia school in the top 50 of the liberal arts rankings, rose two spots to No. 23. Both were ranked in the top 25 for best-value school in the liberal arts category.
The closely followed U.S. News & World Report list is considered the definitive ranking of top colleges. The criteria for the rankings — which include student-to-faculty ratio, alumni giving and graduation rates — can drive university policy as schools work to improve their spot on the list.
President Jim Ryan, who recently began the second year of his tenure, has made his desire for UVa the "No. 1" university in the country a cornerstone of his 2030 strategic plan, though he has said he doesn't want to base that evaluation on an industry ranking.
U.S. News weighs more than a dozen factors for a school and creates an overall score for each school. UVa, for example, finished with an overall score of 73.
"For more than three decades, we've collected and analyzed data on thousands of colleges and universities across the country and helped put schools on the map," said Kim Castro, editor and chief content officer of U.S. News.
"We've found the best institutions to be ones committed to academically and financially supporting their students through graduation. They draw in high-quality professors and set students up for postgraduate success."
The College of William & Mary in Williamsburg finished at No. 40, down from No. 38 last year and tied with Brandeis University, Boston University, Case Western Reserve University, Northeastern University and the Tulane University. William & Mary was named the 12th-best public school.
"Rankings are something that can't drive your thinking, but because many of our constituencies care about them, we have to pay attention to them to some degree," W&M President Katherine Rowe said last year when asked about the issue shortly after taking office.
Virginia Tech climbed two spots to No. 74, tied with Fordham University and the Stevens Institute of Technology in Hoboken, New Jersey. Virginia Commonwealth University fell from No. 157 to No. 162.
In total, Virginia placed five schools in the top 200 institutions; George Mason University was ranked No. 153.
Princeton and Harvard universities retained their No. 1 and No. 2 spots, respectively. There was a three-way tie for third place among Columbia University, the Massachusetts Institute of Technology and Yale University.
Stanford University, the University of Chicago and the University of Pennsylvania tied for sixth place; Northwestern University came in at No. 9; and Duke University and Johns Hopkins University tied for the No. 10 spot.
Daily Progress staff writer
Ruth Serven Smith contributed
to this story.