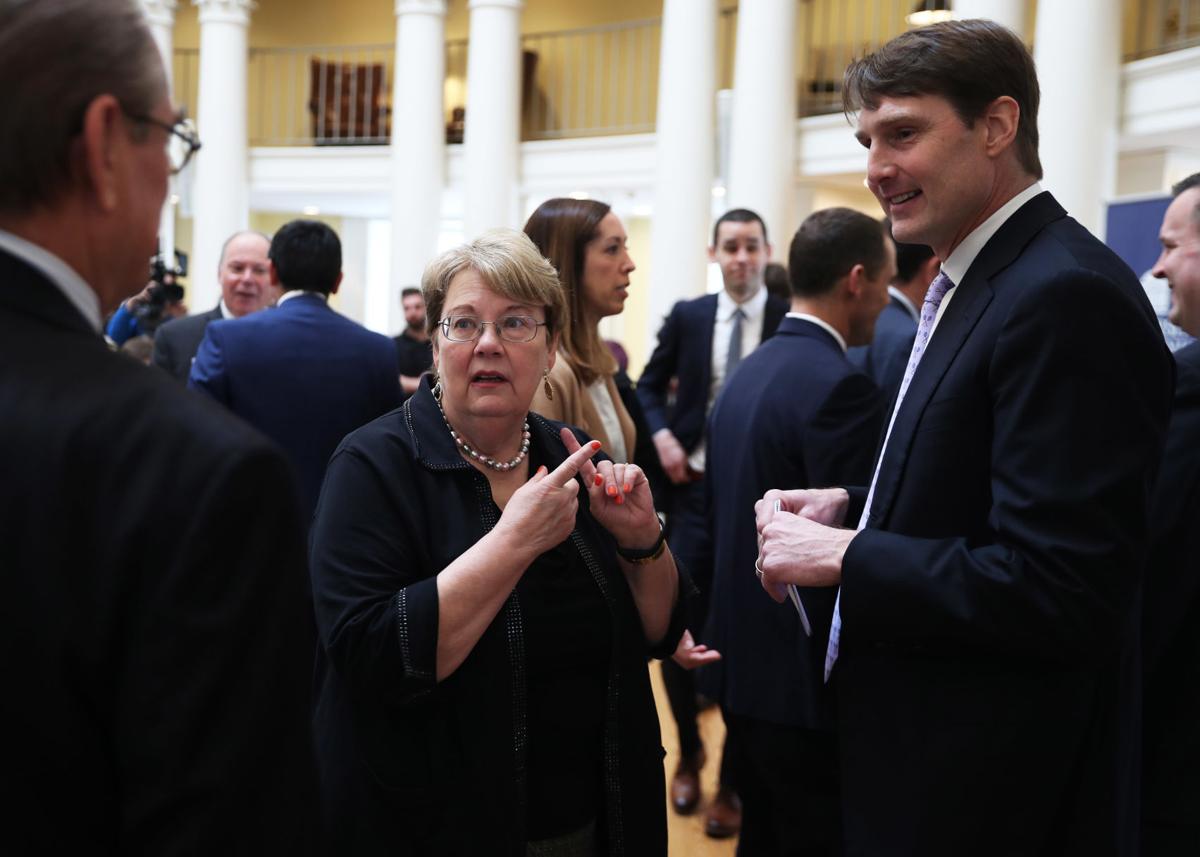 The University of Virginia's Faculty Senate on Wednesday approved the skeleton structure of a future School of Data Science.
This spring, a Faculty Senate committee has wrestled with the overall format of the proposed school, a step necessary before UVa can send the proposal to the State Council of Higher Education for Virginia for approval.
"When it first was presented to [the Academic Affairs Committee], there were a number of concerns that the AAC had, which we addressed in a written document that was handed back to the data science folks. They have addressed those concerns," said Aaron Bloomfield, chair of the AAC, adding that there were still some concerns about the school and the approval process that fell outside the purview of the committee.
The proposed school, and a $120 million gift to found it, was announced to great fanfare in January. An existing Data Science Institute at UVa already grants a master's of science in data science and offers some joint degree programs, but expanding the institute into a school would allow UVa to offer undergraduate degrees in data science and meet an expanding need for the skills required to gather and interpret massive sets of information.
The school's format and structure must be approved by SCHEV before the university and Faculty Senate can create and vote on any specific new degrees.
The committee took that structure seriously, asking a lot of questions around the school's initial proposal to hire some professors under "rolling tenure," in which faculty would sign several-year contracts subject to performance reviews. Committee members pushed back, saying that proposal amounted to a "thinly veiled hostility" toward tenure, which traditionally protects professors from being fired for what they say or research.
In the end, the committee and school and university officials said they reached an understanding that the future school would offer tenure to some faculty.
"We received assurances that there would be a reasonable mix of tenure and tenure-track faculty, as well as some general faculty," Bloomfield said.
Some departments likely affected by the future school — math, statistics and computer science — were also asked to submit questions for data science officials. In letters written in February and March, chairs of those departments stated support for the new school.
 "There are a number of things that would certainly be considered controversial but had to be excluded from this process," Bloomfield said. "Ultimately, we have to vote on whether we approve this specific iteration of the school, not about any degrees that might be proposed in the future."
The Senate ultimately approved the proposal.
President Jim Ryan stood, saying he was "delighted by this result," and also wanted to offer brief thoughts on the surprise announcement of the school without seeking prior approval from or giving notice to the full Senate, as outlined in a 2008 document. That document, however, has not been codified in Senate bylaws, which Ryan said he searched before making the announcement.
"I think the way to avoid this in the future is to not announce a new school with a new president," he said, laughing. "But in all seriousness, I didn't realize until too late that this process existed … I believe deeply in shared governance, and I don't want you to think this was some kind of an intentional dodge."
In the 2021-22 school year, according to a recent draft, Data Science hopes to have 25 undergraduate students and 338 graduate students, ramping up to 100 undergraduates and 336 graduate students by 2023-24.
"I would just like to thank everyone that was involved in the decision making process," said Phil Bourne, the current director of the Data Science Institute and future dean of the school, after the vote.
Be the first to know
Get local news delivered to your inbox!