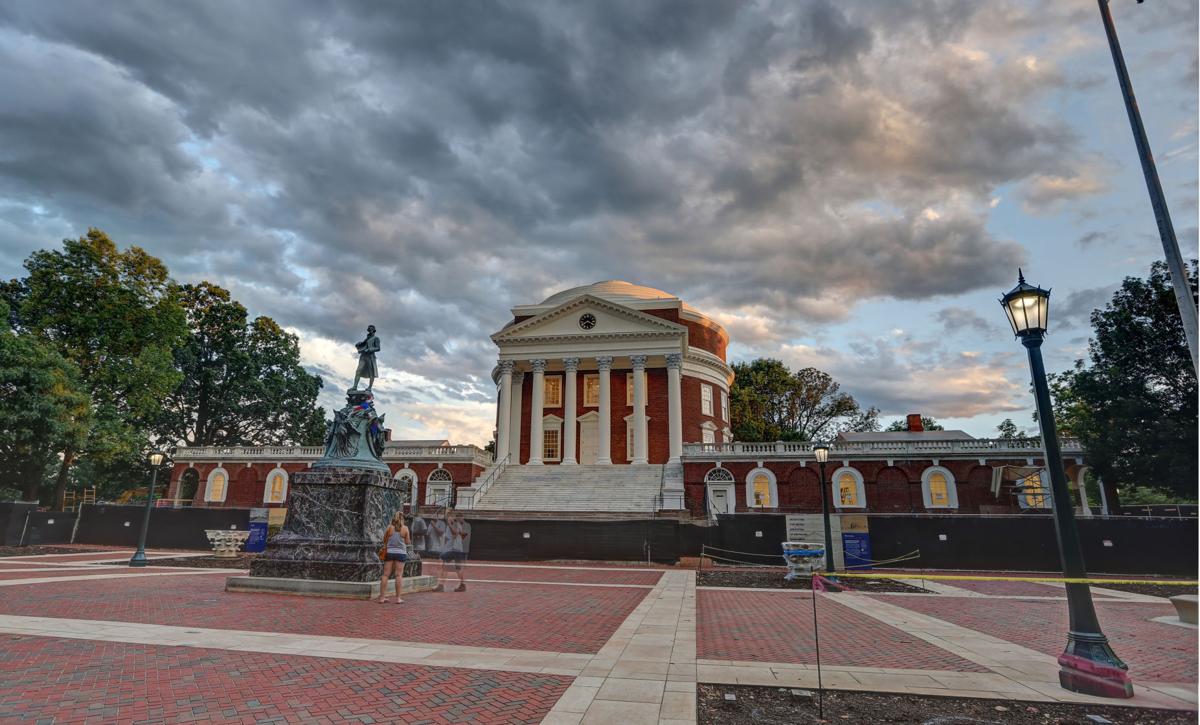 Since 2014, the University of Virginia has admitted in-state students who were brought into the U.S. illegally as children.
Those students previously have been required to pay the full cost of tuition out-of-pocket. Beginning this fall, according to a UVa website, in-state undergraduate students with DACA status will be eligible for financial aid. The money will come from private funding, according to university spokesman Wes Hester.
"We were just very surprised," said Nicole Leal, a fourth-year student and the incoming president of DREAMERS on Grounds, which has advocated for expanded enrollment and support of undocumented students at UVa.
Leal said the group has been trying to meet with administrators over the course of the past year, but has had little luck organizing meetings and crafting new policies. Expanded financial aid is great, she said, but the group still has a laundry list of requests to UVa to enroll and graduate more undocumented students, whether or not they have DACA status.
Deferred Action for Childhood Arrivals offers temporary legal status to roughly 669,000 people in America, according to information collected by U.S. Citizenship and Immigration Services in April.
In 2014, state Attorney General Mark Herring allowed public universities in Virginia to extend in-state tuition rates to DACA students, though he did not offer an opinion on whether universities could or should extend financial aid to those students.
Because undocumented students are not eligible for federal loans or Pell grants, they often must fund their education through private loans.
Several other states have created specific aid pools for undocumented students, while several other states have passed legislation explicitly forbidding universities from enrolling or offering aid to undocumented students.
According to the State Council of Higher Education for Virginia, individual universities are allowed to decide admission and matriculation policies for undocumented students and students with DACA.
"Institutions do have options in terms of how they treat students," said Wil del Pilar, vice president of higher education policy and practice at the Education Trust, a policy think tank that advocates for solving inequities in education. "If institutions really want to create access, students need to have options."
Institutions should think more broadly than tuition help, del Pilar said — they should be prepared to discuss room and board and textbook scholarships, support groups and career aid. And to make large strides in helping minority and underrepresented students find success, institutions should enroll and offer aid to undocumented students, not just the narrow slice of DACA students with legal status, he said.
"If you qualify for in-state, residential tuition, if you attend high school in a state, you should qualify for this new policy; you shouldn't have to have DACA status," del Pilar said. "If you broaden it, you really open up the pool and really create access."
The Education Trust has advocated specifically for the continuation of DACA, which President Donald Trump tried to close in 2017. The program is still in effect as multiple lawsuits challenging Trump's executive order work their way through the courts.
Questions remain about UVa's new policy and how it will determine aid levels for students with DACA, who do not always fill out the Free Application for Federal Student Aid, or FAFSA.
University administrators in the Office of Student Affairs did not respond directly to requests for comment or to an emailed list of questions before press time, but President Jim Ryan did send a written statement.
"Students with DACA status are here legally and are considered in-state students for purposes of admissions if they live in Virginia," Ryan wrote. "Our view is that they should also be eligible for financial aid, just like other students. It seems to us the right and smart thing to do. Our community is stronger when more students can afford to study here, and this change will help make a difference."
UVa students with DACA status have been notified about the change, according to Hester. They received instructions from Student Financial Services about how to apply for aid, which will be determined not by the FAFSA but by the university's CSS Profile. Students' eligibility for various forms of aid will be determined once officials review their documents.
"While this is a good step, it still is a very tiny step in the direction we are hoping for administrative and financial support for undocumented students," Leal said. "UVa says it wants to be the best public university in America by 2030, but I would question, best for whom and how? Will it be accessible for everybody?"