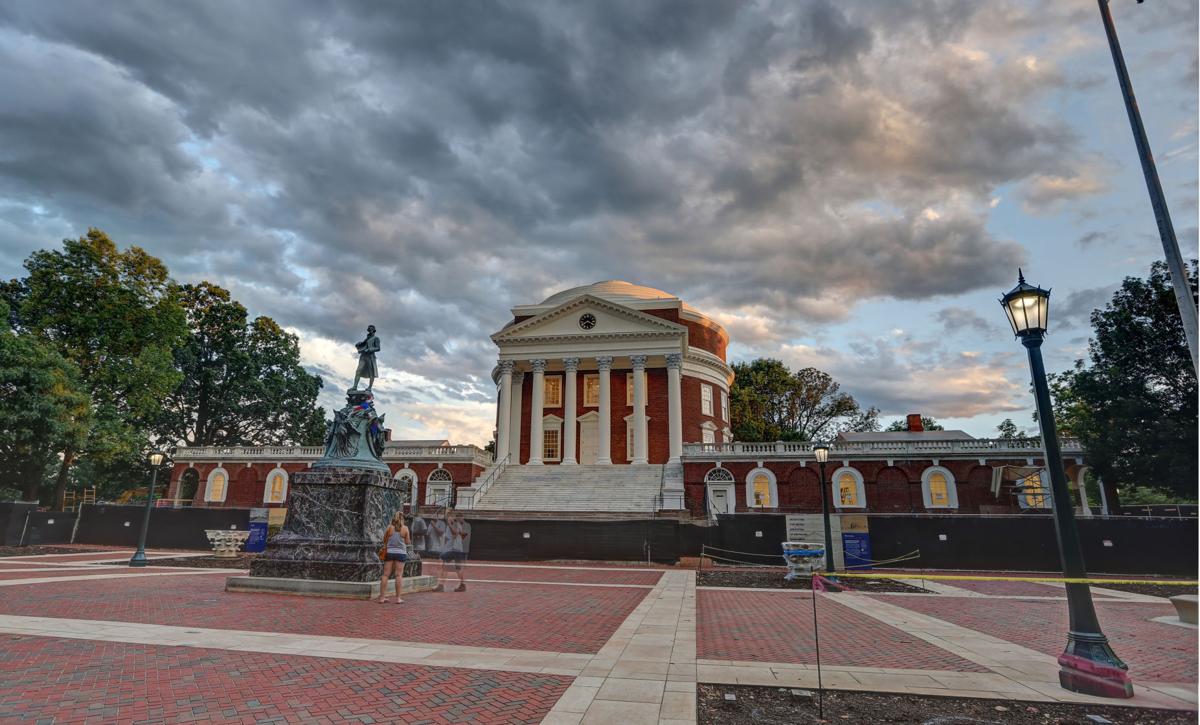 The University of Virginia hasn't received a deluge of early decision applications from prospective students, but Dean of Admissions Greg Roberts said he expects a trickle to become a flood in the final hours before the application deadline Tuesday.
The university doesn't quite know how many applications to expect — it hasn't used an early decision process for 10 years — but it could be one or two thousand. The new application form, which was announced in May and requires students who are accepted through the early decision process to commit to the university, comes amid an onslaught of changes in the national higher education landscape.
Last month, the National Association of College Admissions Counselors decided that schools could offer special incentives to students who apply during early decision processes and that schools could continue to recruit students even if they had made a commitment to a different university. California passed a law, to take effect in 2023, which will allow college athletes to sign endorsement deals and hire agents. And last week, a federal judge ruled Harvard University's admissions practices did not discriminate against Asian Americans, supporting — for now — U.S. Supreme Court precedent that allows universities to consider race during admissions.
Roberts said the recent rulings shouldn't affect UVa directly, at least not at first. UVa won't change its current policies, for now, he said, but may see more students lured away the summer before their first year by other colleges offering attractive financial aid packages. Similarly, the California law won't directly change UVa's admissions practices, but eventually could shift how the athletics department recruits and budgets for its athletes.
Roberts said the policy doesn't change how his office operates, but does make the process more clear to the public.
"I think it's a good policy because it separates admissions from the development office and it helps with the public perception of what the process entails," Roberts said. "Like a lot of parts of our review, there will be disagreement of what is appropriate and fair and people may take issue with some aspects, like legacy, or affirmative action, or athletics."
UVa will will handle its watch list the same way it has always handled it, Roberts said, and the admissions office will continue to consider students who have legacy status or whose families have donated to the school independently of any recommendations from the university's development office.
UVa's use of a watch list first became public knowledge in 2017, after records revealed that members of the university's fundraising team sought meetings with then-President Teresa A. Sullivan's office in an effort to change admissions decisions. A records request by The Daily Progress in April demonstrated that the university has continued using the process.
More than 40,000 people applied to be part of UVa's Class of 2023, according to the university; in August, 3,927 first-time students enrolled, though those numbers are considered preliminary until the middle of October. According to the university, 504 students were first-generation and 499 received Pell grants.
UVa's early decision process closes Tuesday. Early action closes Nov. 1. And the regular decision process will close Jan. 1.
Be the first to know
Get local news delivered to your inbox!