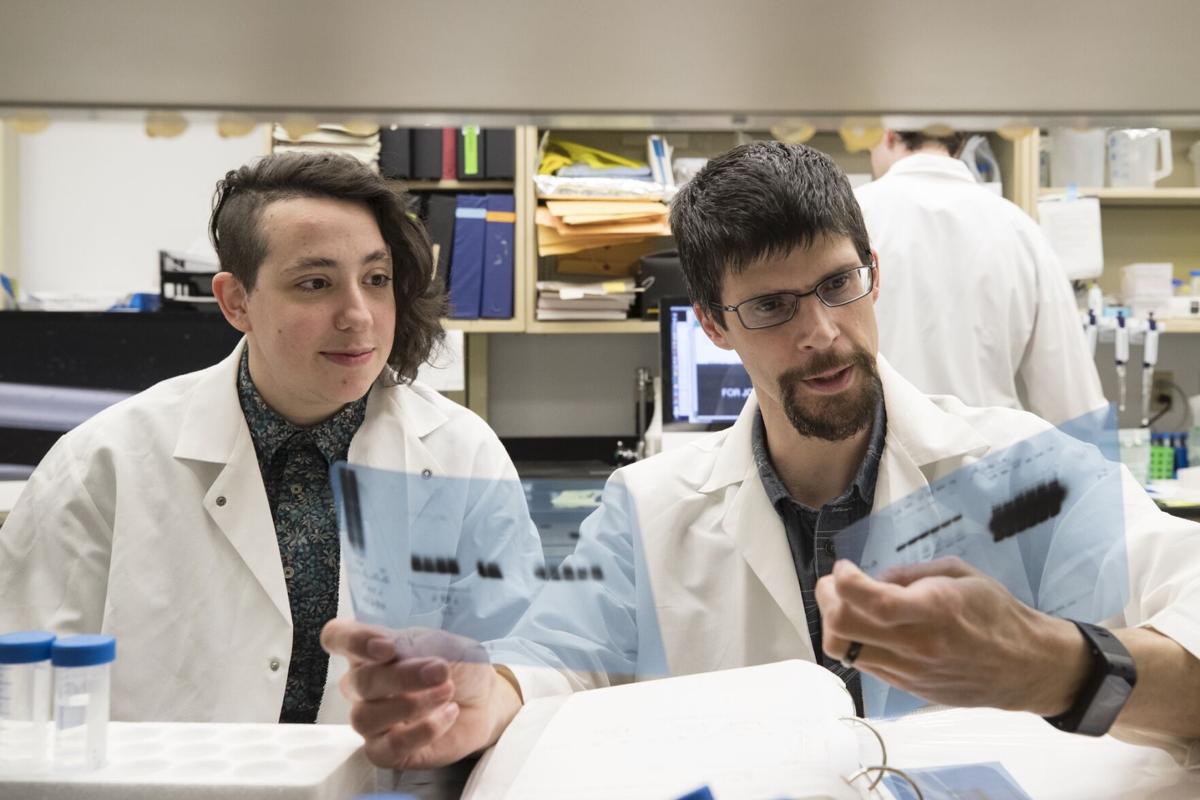 A clinical trial based on University of Virginia research suggests an antidepressant may prevent coronavirus infections from worsening and may keep patients out of the hospital.
The trial, conducted by the Washington University School of Medicine in St. Louis, compared outcomes of those taking fluvoxamine with effects of the coronavirus.
The trial focused on 152 patients infected with the virus, with 80 participants receiving fluvoxamine and the rest getting a placebo. None of those who took fluvoxamine became seriously ill after 15 days, while six patients who received placebo did. Of those six, four were hospitalized, for periods ranging from four to 21 days. One was on a ventilator for 10 days.
The trial was based on research by UVa's Alban Gaultier and former graduate student Dorian A. Rosen.
The pair found last year that the drug may stop the deadly inflammation of sepsis. Their research found the drug reduced the production of certain cells allowing the inflammation to spread. The same cells are believed to be connected to severe cases of coronavirus.
"The patients who took fluvoxamine did not develop serious breathing difficulties or require hospitalization for problems with lung function," Dr. Eric J. Lenze of the Washington University School of Medicine, said in a press release. "Most investigational treatments for COVID-19 have been aimed at the very sickest patients, but it's also important to find therapies that prevent patients from getting sick enough to require supplemental oxygen or to have to go to the hospital. Our study suggests fluvoxamine may help fill that niche."
The Washington University team noted that some recent research has raised questions about whether the same cells are really involved with COVID-19 deaths. If not, the researchers say, fluvoxamine may be having beneficial effects by some other mechanism not yet understood.
"There are several ways this drug might work to help COVID-19 patients," Washington University's Dr. Angela M. Reiersen said in a press release. "Past research has demonstrated that fluvoxamine can reduce inflammation in animal models of sepsis, and it may be doing something similar in our patients."
The researchers cautioned against too much optimism from their trial as it was limited and had some setbacks. About 20% of participants stopped answering surveys during the 15-day trail. While none of those participants required hospitalization, researchers couldn't determine if they had sought treatment elsewhere.
The researchers have published their trial results in the Journal of the American Medical Association. They plan to launch a larger trial in the next few weeks.
Concerned about COVID-19?
Sign up now to get the most recent coronavirus headlines and other important local and national news sent to your email inbox daily.