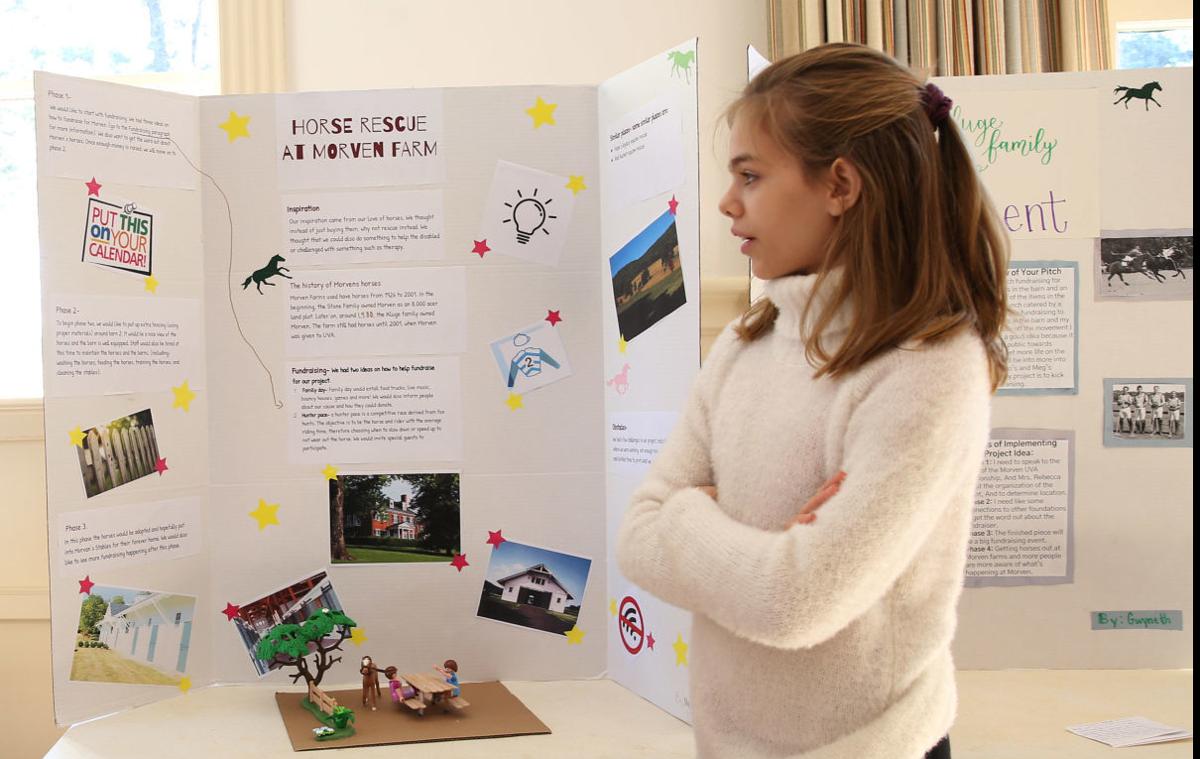 Indigo Mathon wants to bring horses back to Morven farm and provide a home for rescues.
Indigo and her partner pitched the idea as part of a class project at Community Public Charter School. The middle-schoolers spent two weeks immersed at Morven, working on ideas for how the farm could better engage the community.
"I liked being able to be in a different environment," said Indigo, a sixth-grader, adding that her old school never had projects like this.
On Friday night, they presented their ideas to parents, community members and University of Virginia staff members. The UVa Foundation has owned Morven farm, a nearly 3,000-acre expanse in Albemarle County, since 2001. The estate dates back to the early 19th century, and recently underwent an extensive renovation.
Indigo said the barns at Morven are currently used for storage and just need a fresh coat of paint and grease for the doors. She said her team's project started with the idea of rescuing racehorses.
"But then we figured that not just racehorses need our help," she said.
The students' plan envisions a second phase where the horses provide therapy for students with special needs and who have experienced trauma.
The project was Indigo's first time experiencing Morven. She said it was interesting to learn about the history of the property and ownership changes.
Morven was a renowned horse farm under the leadership of Whitney and Anne Stone; Whitney Stone's father bought the estate in 1926. The operation resulted in the breeding of several champion racehorses, the most famous of which was a mare named Shuvee, a Hall of Fame horse that won the 1969 Filly Triple Crown.
After the Stones died, John W. Kluge, Albemarle's biggest landowner at the time, purchased Morven in 1988. Then, in 2000, Kluge gave his estate to UVa. It was valued at more than $45 million at the time.
Other student projects explored building a fishing dock with a glass bottom, opening a gift shop, offering a summer camp and celebrating holidays at Morven. A number of students wanted to bring animals to the property, such as horses, cattle and sheep.
Rebecca Deeds, acting program director at Morven, said the students' two-week project shows the potential for engaging local schools at the property.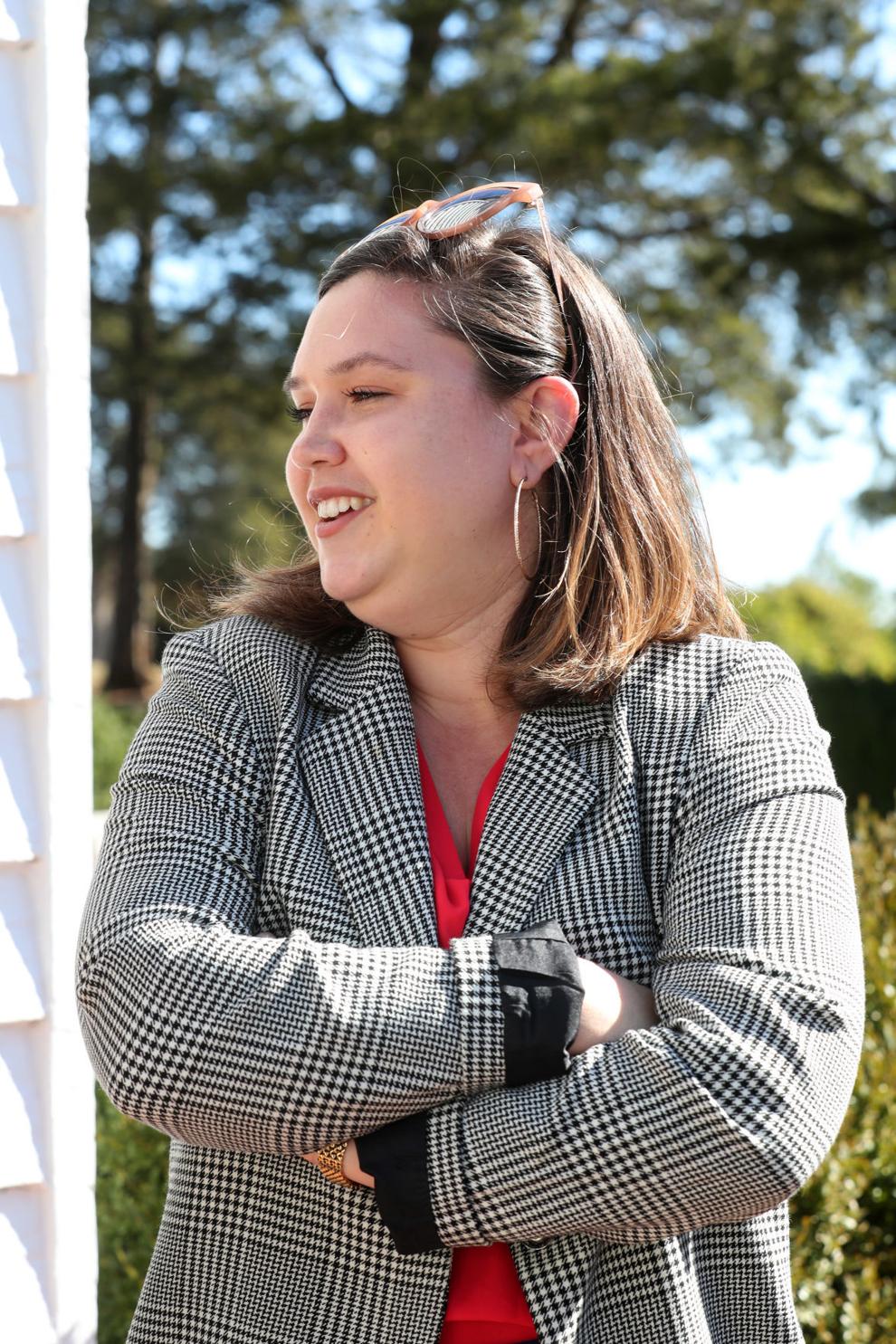 "We're open to doing this again," she said.
Deeds said staff is looking to find ways to involve the community through events and organized programming, and the students' ideas will be an inspiration.
"It's a wonderful time of change at UVa," Deeds said. "It's a good time for Morven to be thinking about what it can do to better engage the community."
Other recent efforts to engage the community and local schools include the First Lady's Food Lab that opened in 2018. Students at Stone-Robinson Elementary work in the lab on a regular basis, Deeds said.
Deeds said she would be interested in having animals on the property, but it's not that easy to do.
One student proposal that stood out to her was finding a way to celebrate holiday events at Morven. With current staffing levels, she said the estate hasn't been able to pull something like that off. She's envisioning a holiday market or partnering with a nonprofit for an event.
Maya Ratliff, a seventh-grader at CPCS, pitched trails for hiking and biking that would take people to all the houses and gardens but through the woods.
"There are so many areas that are unused," she said. "It's a lot of land, and it's really pretty."
Maya hadn't visited Morven before the project. She said she liked the farm, especially the Japanese garden and tea house, and appreciated the nice weather her classmates had during their trip.