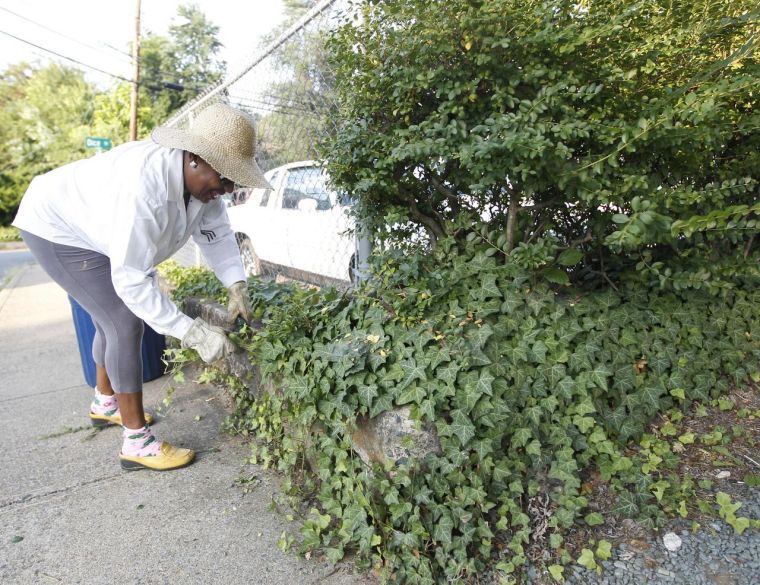 Growing housing costs appear to be driving Charlottesville's black population out of the city's historically black neighborhoods, according to a new analysis of census data by researchers at the University of Virginia.
Average home values in the city doubled from $160,000 to $321,000 between 2000 and 2010, with the largest increases occurring in the historically black neighborhoods of Rose Hill, 10th and Page, Starr Hill, Fifeville and Ridge Street, which researchers from the university's Weldon Cooper Center for Public Service believe could be due to gentrification.
"Increases in home values may be driven by the process known as 'gentrification,' in which more affluent individuals move into historic neighborhoods, restore homes and, as a result of increased housing costs, displace longstanding neighborhood residents who are unable to keep pace with rising costs," read the report, which was released Tuesday and prepared by Dustin Cable, a policy associate with Weldon Cooper's Demographics and Workforce group.
In the last decade, the city's black population declined from 22.2 percent to 19.4 percent, a drop of about 1,600 people, according to data from the U.S. Census Bureau.
"We are seeing them both decline in numbers and percentage and also they move to different neighborhoods," said Qian Cai, director of the Demographics and Workforce group.
Cai said the center did not draw conclusions about other factors, such as where the black population might be moving to or what the incomes of those leaving might be.
"What we did was to take a look at two snapshots, one in 2000 and one in 2010," Cai said.
In that same period, the Hispanic population climbed from 2.4 percent to 5.1 percent; the Asian population grew from 4.9 percent to 6.4 percent; and the white population dropped from 69.6 percent to 69.1 percent.
In 2000, the city had four neighborhoods – Fifeville, Ridge Street, 10th and Page, and Rose Hill – that were more than 60 percent black. Only two, 10th and Page, and Rose Hill, remain more than 60 percent black today.
Fifeville, which has a population of about 3,600 residents, experienced dramatic changes over the last decade, losing 288 blacks while gaining 461 whites and 93 Asians.
Councilor Kristin Szakos suggested that the city's school enrollment numbers tell a slightly different story. According to the schools website, the 2011 division-wide student body is 42 percent white and 43 percent black.
"As far as families with children, I think that we still have a pretty vibrant African-American community, but I think that some of those patterns show why we need good affordable housing policies," Szakos said.
She said the data will be useful in helping pinpoint exactly what's happening, and why.
"We absolutely can't lose the vibrancy of a heterogeneous community," Szakos said. "We don't want to be all one hue or all one income level or all one category."
The report does hold some good news for advocates of diversity in and around Charlottesville.
Though the black population is shrinking in the city, it's growing in urban parts of Albemarle County, particularly in the area encircled by Rio and Hydraulic road off U.S. 29. Blacks make up 26 percent of the population just north of the city. The 4 percent increase since 2000 makes it one of the fastest-growing minority areas in the region. The area below Fry's Spring had the highest concentration of blacks outside the city in 2000, but the percentage has shrank as more whites move into newly built apartment complexes on the city's southern outskirts.
Asians, the city's second-largest minority, are mostly clustered in neighborhoods surrounding the University of Virginia. The Asian population has also grown along U.S. 29 near the Charlottesville-Albemarle Airport, jumping from 9 to 126 people. Asians were the only group to increase in both size and percentage in the Hollymead and Forest Lakes neighborhoods.
The city's Hispanic population has doubled in the past decade, increasing by a combined 165 percent in the Fry's Spring, Fifeville and Belmont neighborhoods. Similar growth has occurred just outside the city.
Along Old Lynchburg Road to the south, Hispanics now make up more than 50 percent of the population, largely due to a high concentration in the Southwood Mobile Home Park. In 2000, Hispanics made up 17 percent of that area, but the number has swelled to 55 percent, or nearly 900 people.
Overall, the city's population grew 8.4 percent to 43,475.
According to the Weldon Cooper report, the city's two fastest-growing neighborhoods since 2000 are the student-heavy Venable, which grew 20 percent, and Belmont, which grew 10 percent.
Correction: A previous version of this article incorrectly stated that the city's total population decreased over the last decade. The numbers were updated to reflect later adjustments to the 2000 census data.