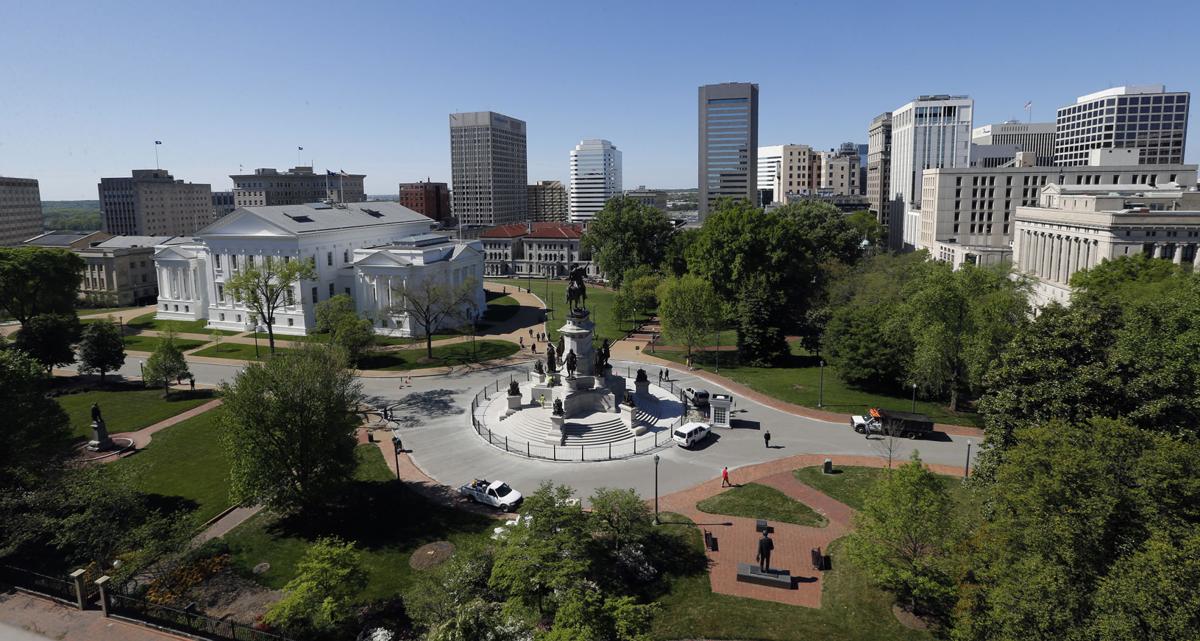 RICHMOND — An apparent one-vote Democratic victory in a Newport News-area House of Delegates race turned into a tie Wednesday, creating an unprecedented scenario in which control of the House will be decided by state officials essentially drawing a name out of a hat.
Under state law, the State Board of Elections now has to break the tie in the 94th House District through "determination by lot," the wildest turn yet after a roller-coaster week in Virginia politics.
Republican Del. David E. Yancey entered Tuesday's recount with a 10-vote lead over Democrat Shelly Simonds. At the end of the recount, Simonds appeared to have a one-vote lead over Yancey, which would have created a 50-50 split in the House after Democrats flipped 15 other GOP-held seats in a wave election last month.
Republicans indicated Tuesday evening that they wouldn't challenge the outcome when it went before a three-judge panel for final approval.
But on Wednesday morning, Yancey's campaign asked the court to accept a ballot that had been tossed aside. The voter had filled in bubbles for both Yancey and Simonds, but had put a slash through the Simonds bubble, which the court interpreted as intent to vote for Yancey. On the same ballot, the voter had made an X on the filled-in bubble beside the name of Republican gubernatorial candidate Ed Gillespie. The ballot included clear votes for Republicans in the races for attorney general and lieutenant governor.
The additional vote for Yancey meant each candidate finished with 11,608 votes.
State officials were trying to process their next steps Wednesday afternoon, with some in state government already gone for Christmas vacations.
"I imagine we'll probably get together next week," State Board of Elections Chairman James Alcorn said in an interview. "We could call an emergency meeting later this week."
Alcorn said ties are a "rare situation" for the board but not so rare in local elections.
"In those situations, the electoral board typically draws names out of a hat. I believe one locality uses an old fashioned tri-corner hat for these occasions," Alcorn said. "The state board typically draws names out of a glass bowl when we're picking the order of candidates for the ballot."
"They put two names in, somebody shakes it up, and they pull it," said State Board of Elections member Clara Belle Wheeler. "It's that or it's straws."
When conducting random drawings to determine the order in which candidates will appear on the ballot, the state board has used a process that involves writing each name on paper and stuffing each name into a film canister.
The canisters are then put in a bowl and shaken. An official picks one canister from the bowl, opens it and reads the name inside.
The loser of the random drawing can request a recount, potentially starting the process all over again.
"While it appeared yesterday that Shelly Simonds was elected, it's obvious now that the result will remain unclear for a while longer," House Republican leaders said in a statement Wednesday.
House Democrats called the court ruling "erroneous."
"Today's decision by the court was wrong, and Delegate-elect Shelly Simonds should have been certified the winner," said Democratic attorney Marc Elias, who is overseeing Democratic candidates' recount strategy. "We are currently assessing all legal options before us as we fight for a just result."
Even if the 94th District slips away, Democrats still have one more recount to go Thursday.
In the 28th District, which includes parts of Fredericksburg and Stafford County, Democrat Joshua Cole trails Republican Bob Thomas by 82 votes. Democrats also have filed a lawsuit seeking to have the 28th District result thrown out due to system errors that caused at least 147 voters to cast ballots in the wrong House district. The pending federal suit asks for a court-ordered special election.
Another recount was unfolding Wednesday in the Richmond area's 68th District, but Republican Del. G. Manoli Loupassi didn't appear to be on pace to pick up the 336 votes he'd need to catch up to Democrat Dawn Adams.
A fourth recount in a Northern Virginia race already confirmed a Republican victory last week.
The 94th District was by far the the closest of the four contested elections.
The state has had to hold a tie-breaking ceremony at least once before.
In 1971, Republican William H. Moss and Democrat Jim Burch finished with 16,410 votes each in a Northern Virginia House race.
Blindfolded by a red, white and blue handkerchief, the elections board chairman at the time, Ulysses P. Joyner Jr., picked an envelope out of gallon-size cup borrowed from the Executive Mansion's collection of silver from the USS Virginia battleship.
Moss won the drawing, according a Richmond Times-Dispatch story about the event, but he and Burch agreed there was a probably a better way to break a tie.
"It's a bad way to decide any election," Burch said. "There should have been a runoff to let the people decide."
Be the first to know
Get local news delivered to your inbox!