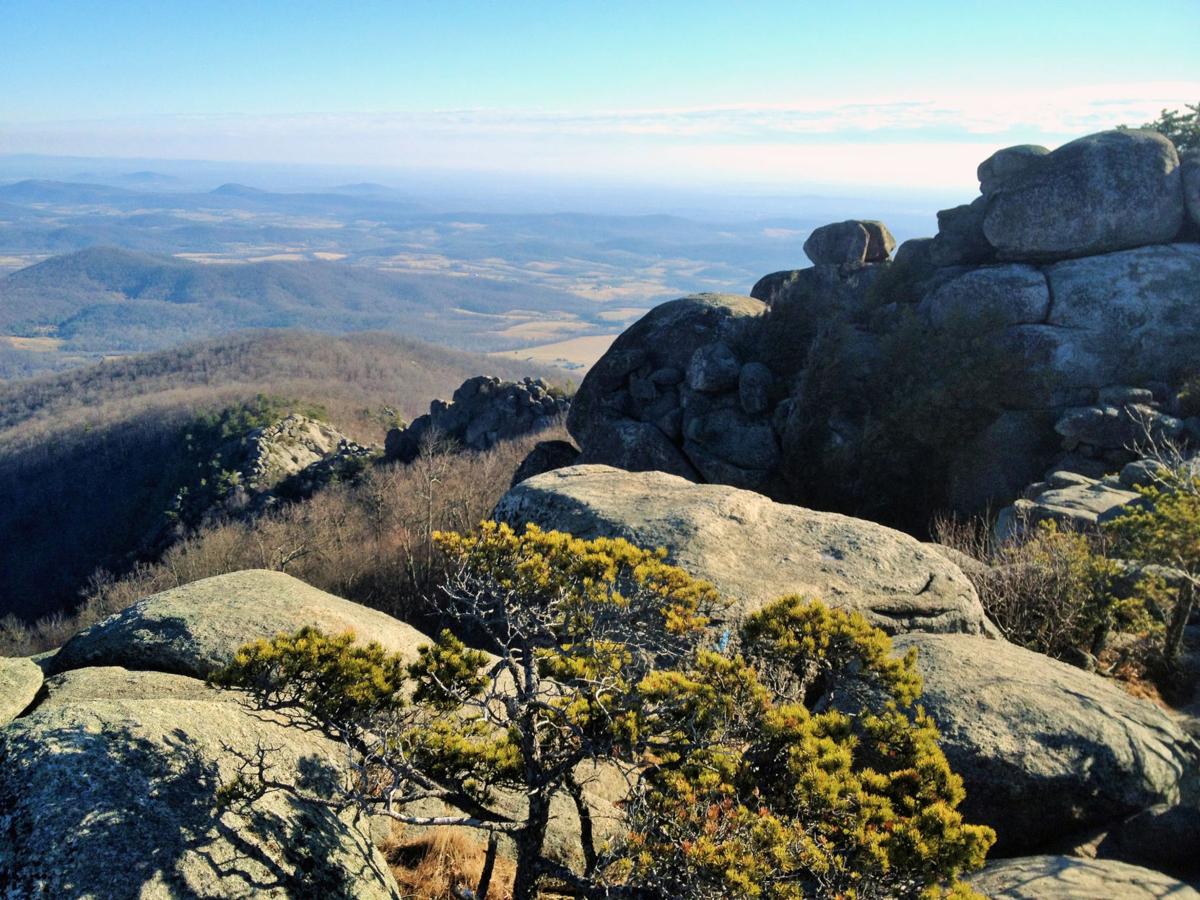 CULPEPER — A popular mountain hike frequented by locals recently earned a spot alongside impressive global sites such as Everest Base Camp in Nepal, Lares Trek in Peru, Fisherfields Round in Scotland and the Kalalau Trail in Hawaii in being named among the 25 Best Hikes in the World Right Now.
Outside magazine, based in Santa Fe, New Mexico, selected Old Rag in the Madison County portion of Shenandoah National Park as among the planet's best places to hike, in a March 25 article by Stephanie Pearson.
"So named for its underlying, billion-year-old 'old rag' granite, this iconic East Coast peak became a magnet for rock climbers back in the 1930s, and located a mere 100 miles southwest of Washington, D.C., the 3,284-foot Blue Ridge Mountain is still well traveled," Pearson wrote for Outside Online.
Pearson advised avoiding crowds at Old Rag by climbing it midweek in winter.
"Or if you don't mind other hikers and want to see some of its 850 species of flowering plants, including trillium, wild ginger, showy orchids and saxifrage, plan your trip to coincide with the park's annual Wildflower Weekend, which falls on May 11-12 this year," Pearson wrote of the 9.2-mile trail loop at Old Rag.
"After a two-mile switchback ascent through thick deciduous forest, the trail scrambles around granite boulders, up a natural staircase of quartz and feldspar and tops out at numerous false summits before reaching the true summit and the best view of the sprawling, 200,000-acre Shenandoah National Park."
Old Rag is Shenandoah's most popular — and most dangerous — hike, according to the park's website. The number of blogs and websites attests to its popularity while the number of annual search and rescue missions along its route attests to the danger.
"There's no doubt that the scramble is great fun and the views are spectacular," the park's website says. "A day on Old Rag is one of Shenandoah's premier experiences. We want to be sure that your experience is not marred by an accident or health issue that could be prevented with good planning."
The park's website provides a safety video for hikers to watch before they venture on a hike.
One review of the hike from last autumn, posted at the Hiking Upward website, noted that walking five miles a day in advance of the trek did not prepare the hiker enough for Old Rag.
"Be prepared, this is not just a walk in the woods," the reviewer wrote. "There are a lot of false summits (you think you are at the end and then you realize you have a lot more to go) and the rock scramble starts, stops, starts again. There is a lot more to this. Suggestions — be prepared and brings lots and lots of water."
Not too far away, the Appalachian Trail in Great Smoky Mountains National Park in Tennessee also was listed among the 25 Best Hikes in the World Right Now.
Spanning 71.6 miles one way, the section is "extra magical," writes Pearson, referencing "the way the mist clings to the ancient ridges and rocky outcrops" along with flaming azaleas, lupines and rhododendrons along the way.
In addition, the Appalachian Trail — which also traverses Shenandoah National Park — in the Great Smoky Mountains features the highest summit along the entire trail, Clingman's Dome, which reaches 6,625 feet.