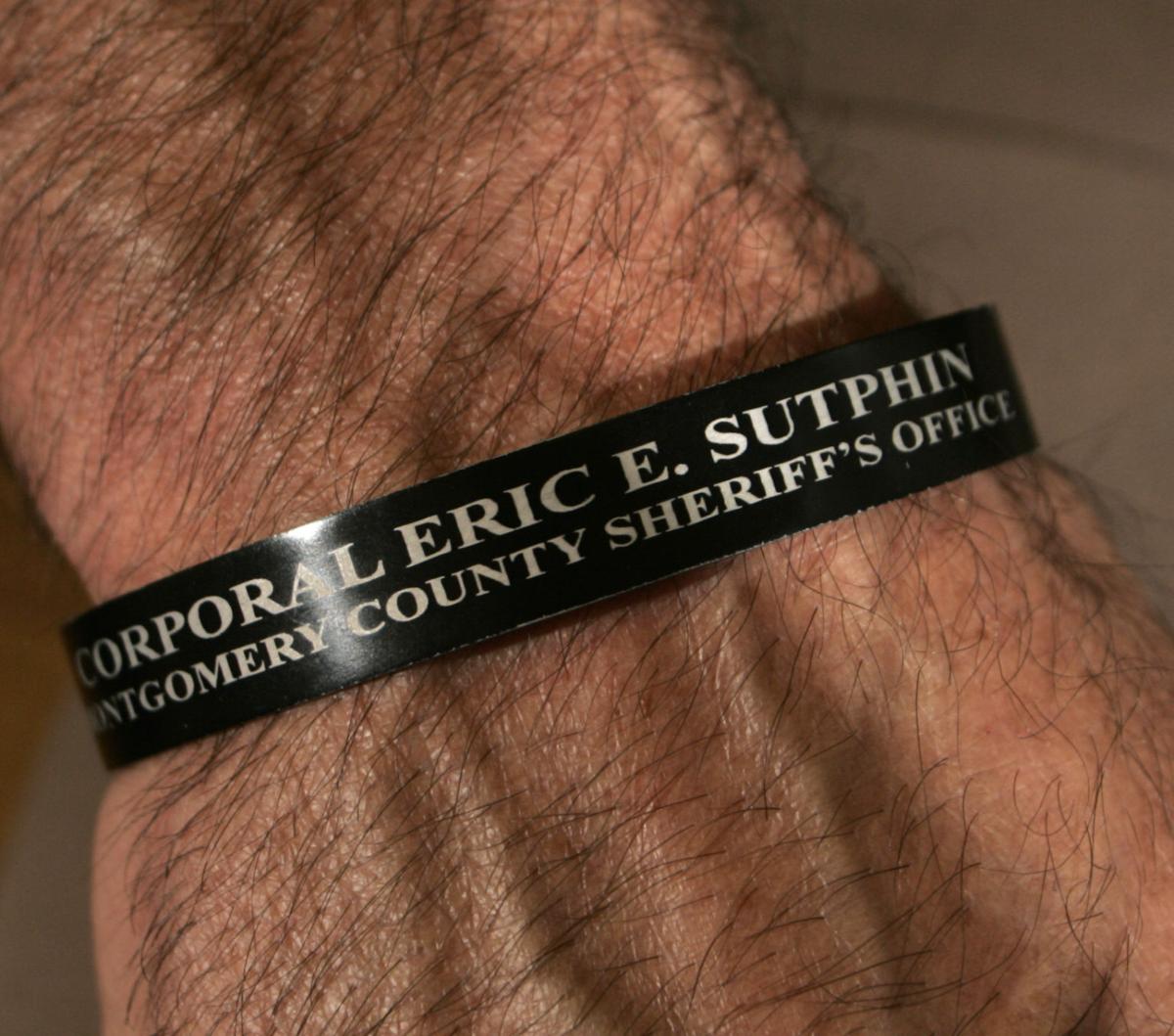 RICHMOND — William C. Morva is set to be executed at 9 p.m. Thursday for shooting two men to death during an escape more than a decade ago, unless Gov. Terry McAuliffe intervenes.
The mother of deputy Eric Sutphin, who was shot and killed by Morva, said she hopes he is executed, while Sutphin's daughter is among those asking the governor to spare his life.
Jeaneen Sutphin, the deputy's mother, said she hopes the execution proceeds as scheduled, but feels empathy for Morva's family.
"I have no hatred for this creature who shot him execution-style. I just want justice for my son," Sutphin, 85, told The Roanoke Times on Wednesday afternoon in her Montgomery County home. "If this comes to pass … if I shed a tear tomorrow, it will be for William Morva's mother, for I know where she will be."
Sutphin's daughter, Rachel Sutphin, said in an email to reporters that she sent McAuliffe a letter requesting clemency for the man who murdered her father.
"I am against the death penalty for religious and moral reasons. I have fought and will continue to fight for clemency for all death row inmates until Virginia declares the death penalty unconstitutional," she said.
Lawyers for Morva, 35, have petitioned McAuliffe asking him to commute the sentence from death to life without parole. They contend Morva suffers from delusional disorder and, at the time of the slayings, believed his life was in danger at the Montgomery County Jail, where he was being held on attempted robbery charges.
They argue the jury was given incorrect information about the nature and severity of his illness, diagnosed by a forensic psychiatrist appointed by a federal judge years after his trial. United Nations experts on executions and mental health support clemency along with some Virginia legislators and others.
Morva was in custody in 2006 when he escaped from the hospital where he'd been taken with concerns of a sprained leg and wrist after allegedly falling. At about 2:30 a.m., Morva overpowered the deputy who was guarding him, took his gun and beat him. He then shot to death Derrick McFarland, 32, an unarmed hospital security guard. The following day he shot and killed Eric Sutphin, 40, a sheriff's deputy who was searching for the escapee.
In a letter to McAuliffe last month, Montgomery County Commonwealth's Attorney Mary K. Pettitt urged the governor to not interfere with the jury verdict and to let the sentence be carried out. She wrote that the fairness of Morva's trial has been reviewed repeatedly and upheld in the courts.
She wrote that experts found prior to his trial that Morva had several issues including schizotypal personality disorder with narcissistic features. That information was all available to Morva and his lawyers at the time of his trial and that it was "absurd" to contend 10 years after the trial that the original experts were wrong, wrote Pettitt.
Morva is set to die by injection in the death house at the Greensville Correctional Center in Jarratt. If carried out, it will be the 113th execution in the state since the U.S. Supreme Court allowed capital punishment to resume in 1976, a toll second only to Texas, with 542, among states with the death penalty.
In a statement released by the U.N. on Wednesday, Agnes Callamard, the special rapporteur for arbitrary executions, and Dainius Puras, special rapporteur for mental health, said: "We are deeply concerned about information we have received indicating that Mr. Morva's original trial did not meet fair trial safeguards, which include reasonable accommodation in all stages of the process, and may therefore have breached international standards."
The U.N. officials said Wednesday that Morva's condition has caused him to cease all communication with his legal team hampering their ability to defend him as his execution approaches.
"We are concerned at Mr. Morva's deteriorating psychosocial condition. The denial of reasonable accommodation in detention can be considered a form of discrimination against him because of his mental health condition," they said.
Dawn Davison, one of Morva's lawyers, said that as of late Wednesday, 24 state delegates and senators have publicly supported the clemency request. More than 34,000 signatures have also been collected on petitions urging clemency, she said.
It is not known when McAuliffe, who had been on a trade mission in Europe until last Friday, will reach a decision Thursday. A spokesman said Wednesday that Morva's petition was under consideration.