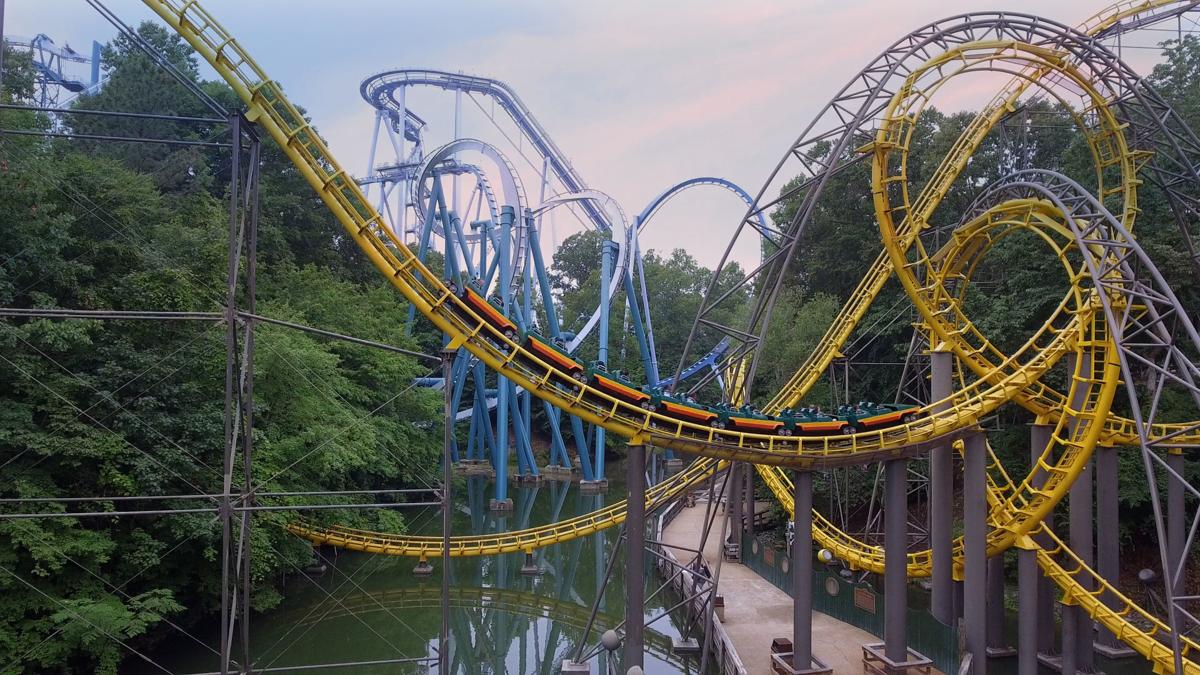 RICHMOND — Busch Gardens Williamsburg plans to reopen next week.
The theme park said it will reopen Aug. 6 with a new limited capacity special event that requires advance reservations.
"While the general park remains closed, this new specially ticketed outdoor event will highlight an array of handpicked park experiences," Busch Gardens Williamsburg website said.
The Coasters and Craft Brews event will allow guests to stroll though select villages at Busch Gardens Williamsburg, such as England, Ireland, Scotland, France and New France.
Guests will be able to ride only certain roller coasters, including InvadR, Griffon, Loch Ness Monster and Finnegan's Flyer. And they will be able to eat barbecue at Trapper's Smokehouse along with tasting a selection of more than 20 local and craft cold brews at Grogan's Pub.
The park will be open for limited hours — 5 to 9 pm. Thursdays and 11 a.m. to 3 p.m. or 5 to 9 p.m. Fridays, Saturdays and Sundays — through Aug. 16. The park will reevaluate to see if it will extend the Coasters and Craft Brews event beyond Aug. 16.
Reservations must be purchased in advance. Park admission tickets are $44.99 per person. Food and beverages are sold separately. Parking is $10 per vehicle.
SeaWorld Entertainment Inc., the park's parent company, announced Wednesday that the park would reopen but it didn't provide details. "The company expects its Busch Gardens theme park in Virginia to commence a phased reopening in early August 2020," the company said in a news release that provided preliminary second quarter results.
A park spokeswoman said the company didn't have information at this time on when Busch Gardens Williamsburg and Water Country USA will resume normal operation.
Kings Dominion remains closed and there are no updates at this time for a reopening of the theme park in Hanover County, a spokeswoman said Thursday.
The spokeswoman reiterated that with current capacity restrictions, "it is not economically viable for us to operate our park."
Kings Dominion and Busch Gardens Williamsburg — two of Virginia's biggest tourist attractions and economic boosters — had said in late June that they wouldn't reopen on July 1 when Virginia moved into the third phase of the state's plan to gradually reopen businesses amid the coronavirus.
The theme parks said then that limiting them to having 1,000 people at one time is not economically sustainable.
As of July 1, entertainment venues, including amusement parks, can open at 50% capacity, or a maximum of 1,000 people.
"The 1,000-patron limit does keep us out of business. It is not an economically sustainable model for us" to reopen, Kevin Lembke, Busch Gardens Williamsburg's president, said late last month.
But a park spokeswoman said Busch Gardens Williamsburg got creative and decided to hold the limited capacity Coasters and Craft Brews event where the entire park is not open but only portion of it.
Kings Dominion, Busch Gardens Williamsburg and Water Country USA have been closed since March.
Be the first to know
Get local news delivered to your inbox!