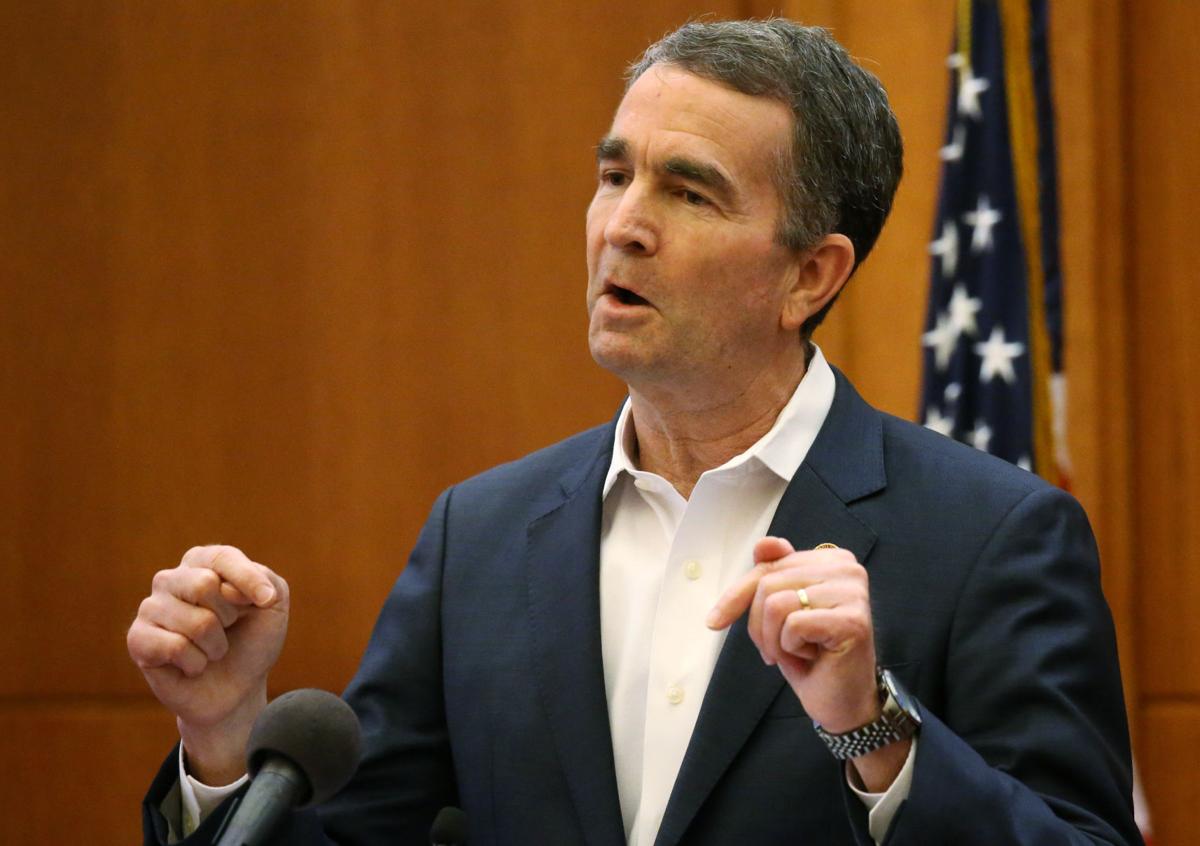 Virginia officials will relax COVID-19 restrictions around social events and restaurant operations on May 15, with hopes to eliminate all gathering and capacity limits by June. 
Gov. Ralph Northam said Thursday that social gatherings will be limited to 100 people indoors and 250 people outdoors starting in mid-May, up from 50 people indoors and 100 people outdoors. 
Notably, the state will also do away with a midnight curfew on alcohol sales at restaurants, and a ban on restaurant dining past midnight - measures that were meant to curtail bar-like activity in a state that doesn't technically allow for bars. 
COVID-19 vaccinations have unlocked a gradual return to normalcy in Virginia and elsewhere. But health experts caution that ramping up social activity too quickly could lead to spikes among the unvaccinated population and the rapid spread of little-understood variants. 
More than half of all adults in Virginia have received at least one dose of the COVID-19 vaccine, and the Northam administration has said it hopes to have all willing adults vaccinated by the end of May. 
"It's good news that half of all adults in Virginia have gotten a shot so far," Northam said in a video the administration shared online. 
"I'm optimistic that we will be able to take more steps in June. We're aiming to significantly ramp up vaccinations even further, and aim to reduce capacity limits in June, hopefully all the way."
Northam stressed that basic mitigation measures - wearing masks and social distancing - will continue in the state indefinitely. 
Reaching herd immunity will require vaccinating 70 to 75% of the population, which will require vaccinating some children. Northam said he expects to begin vaccinations among children 12 and up this summer if ongoing clinical trials prove successful.
Under an executive order that will go into effect May 15, Virginians will be subject to the following limitations: 
* Social gatherings will be limited to 100 people indoors and 250 outdoors, a boon for the wedding and private event industry.
* Indoor entertainment venues will be allowed to operate at 50% capacity or 1,000 people, up from 30 percent capacity or 500 people. Outdoor venues will be allowed to operate at 50 percent capacity with no cap on individuals, up from 30 percent. 
 * The limit on spectators at indoor sporting events will be 50% of the venues' capacity, but will cap at 250 people. Outdoor sporting events will also have a 50% capacity cap that maxes out at 1,000 people. 
 * Restaurants can go back to serving alcohol until 2 a.m., and dining rooms no longer have to close down at midnight.
(804) 649-6254
Twitter: @MelLeonor_