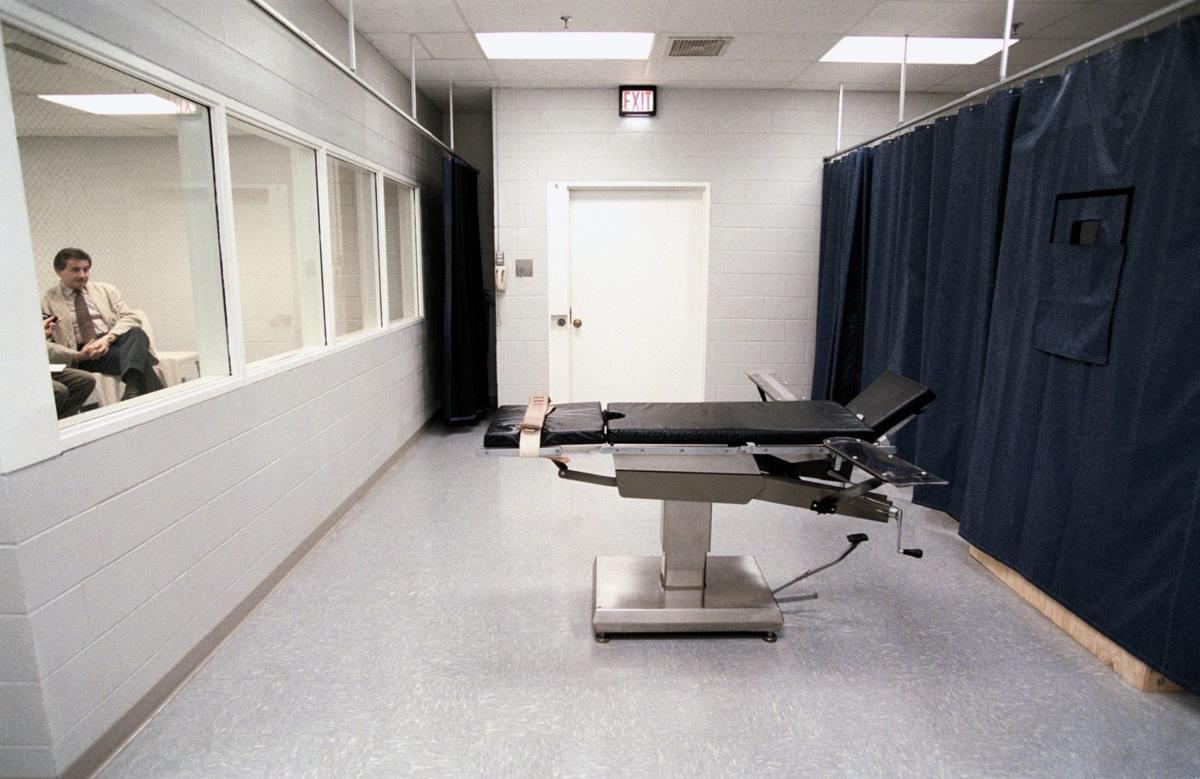 RICHMOND — Over warnings it could endanger the lives of law enforcement officers, a bill that would abolish the death penalty in Virginia advanced out of the Senate Judiciary Committee on Monday, largely along partisan lines.
Senate Bill 1165, sponsored by Sen. Scott A. Surovell, D-Fairfax, and supported by Gov. Ralph Northam, was reported out of committee and sent to the Senate Finance Committee on a 10-4 vote. Sen. Bill Stanley, R-Franklin, the bill's chief co-sponsor, was the only Republican joining the Democrats.
More than a dozen people, including representatives of Northam's office, the Virginia Association of Criminal Defense Lawyers, the University of Virginia School of Law's Innocence Project, the League of Women Voters, religious leaders and others spoke in favor of the bill.
Abolition proponents cited historical racial disparities in the death penalty's use, the cost, lack of deterrence and the danger of executing an innocent person.
Albemarle County Commonwealth's Attorney James Hingeley said that before he became a prosecutor, he was a defense lawyer. He noted that many believe the death penalty is needed to separate out "the worst from the worst."
"Let me tell you, there is no way to evaluate what is the worst of the worst. That is just not a workable way of looking at the system," he said.
Opposing abolition at Monday's hearing was M. Wayne Huggins, executive director of the Virginia State Police Association, who said, "We categorically oppose this bill."
Huggins referred to the May 2017 slaying of Michael Walter, a Virginia State Police special agent, in Richmond. The killer netted a sentence of 36 years, prompting a subsequent change in state law requiring that anyone who murders a law enforcement officer receive a life sentence without parole — at a minimum.
Last year, the Virginia State Parole Board released a man who murdered a Henrico County police officer in 1979, said Huggins. "Not only are they not getting the death sentence, they're not even getting life in prison," he said.
Huggins said other pending legislative proposals concerning eliminating mandatory-minimum sentences and changes with parole could allow killers of police officers to go free.
Huggins urged any scaling back of the death penalty be done incrementally because some crimes are more heinous than others.
"Any person who will murder a police officer will murder any member of society, and we think they ought to be dealt with the most harshly," he said.
Former state Sen. Bill Carrico, R-Grayson, a former state trooper, supported Huggins' remarks. "If you do go down this road, at least put a provision that law enforcement are nor out there alone ... and that their families can feel like you have their back ... because it would just make an open season on law enforcement if we don't do something," Carrico said.
The widow of Trooper Chad Phillip Dermyer, who was murdered in Richmond in 2016, also opposed abolition. The decision should be left up to the slain officer's family, she said.
However, Rachel Sutphin, daughter of Cpl. Eric Sutphin with the Montgomery County Sheriff's Office, who was shot to death by William Morva in 2006, spoke in favor of abolition.
"I believe the death penalty is an ineffective and outdated measure that brings no solace to family members. The state would better spend their time and their money providing resources for my family versus killing another person," she said.
Morva, who killed a sheriff's deputy and a hospital security guard, was executed in 2017, the most recent execution carried out by Virginia.
Surovell said no one supporting the abolition bill is anti-law enforcement or wants to put officers at any further risk.
He said virtually all of the industrial world does not have capital punishment. "I don't think we aspire to stand with countries like Egypt or Pakistan or Saudi Arabia or ISIS. I think we aspire to lead the world in having a fair and humane justice system," he said.