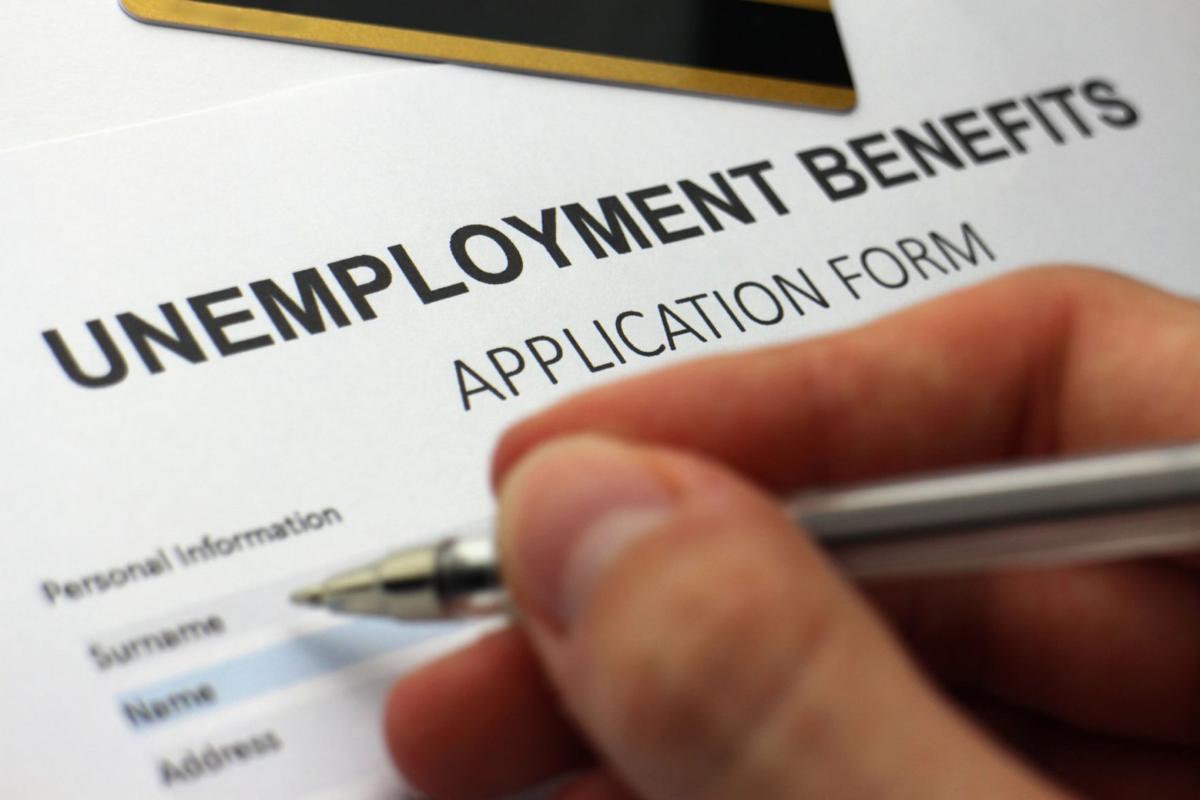 Faced with a potential fourfold increase in payroll taxes on employers, Virginia officials are looking to spend up to $1.3 billion to replenish the state's diminished unemployment trust fund when the General Assembly meets this summer to decide how to use $4.3 billion in federal emergency aid to the state.
The trust fund has fallen from $1.4 billion before the COVID-19 pandemic to less than $180 million — even with a $210 million boost from federal aid last year. Payroll taxes could soar next year to make up for revenue lost from businesses that have closed or been unable to cover the extended unemployment benefits for employees who lost their jobs during the crisis.
Leaders of the Virginia Employment Commission said Thursday that the state could make up those losses and shield businesses from big tax increases by using money from the American Rescue Plan Act that President Joe Biden signed in March.
Secretary of Finance Aubrey Layne said he will recommend to Gov. Ralph Northam and the assembly to allocate a big chunk of the new federal aid to the trust fund to prevent payroll tax increases.
"It should be well over a billion dollars," Layne said in an interview on Thursday.
Layne will have left for a new job by the time the assembly meets in late July or early August, but legislators are focused on the challenge of protecting businesses that have survived the public health emergency and improving services to jobless Virginians in a pandemic that isn't over for the state's beleaguered unemployment system.
A COVID-19 outbreak this month has infected 21 employees at a customer service center the VEC runs in Southwest Virginia. Four employees at the center in Vansant, a community in Buchanan County, have been hospitalized with the coronavirus disease and one is in critical condition, Virginia Employment Commissioner Ellen Marie Hess told the Commission on Unemployment Compensation, meeting Thursday for the first time since December.
"It's been a long slog," said Hess, whose agency has handled more than 1.6 million unemployment claims since Northam declared the public health emergency 15 months ago.
The outbreak is one of 13 to hit VEC offices during the pandemic, during which two employees died of COVID-19. It comes at a bad time for VEC, which is struggling to expand its customer service call centers to help unemployed Virginians who want to know why they haven't receive benefits they need to survive but say they can't get anyone to answer their calls or their questions.
Those calls also are going to legislators, who challenged VEC officials Thursday over their assurance that the agency has rolled out a new system that allows people to reach customer service representatives to resolve questions over their eligibility for benefits without calling the main phone line.
"It sounds good, but it's not working," said Sen. Lionell Spruill Sr., D-Chesapeake, who said his office already had received 10 calls that morning.
"They're blaming us for that and we don't know what to do," Spruill told Hess and her staff.
Hess said she signed a procurement order that morning to contract for another private call center to help the agency, which has gone from about 50 call center employees before the pandemic began to more than 700 at state and private centers to meet the overwhelming demand.
"The truth of the matter is, they don't really want to talk to anyone at VEC," she said. "They want their benefits."
The VEC processed about 85% of initial claims within 21 days, but the agency has been slow to adjudicate disputed claims over eligibility for benefits or potential fraud and identity theft. The agency reached a settlement last month in a federal class-action lawsuit filed on behalf of five Virginia women who alleged the agency has not provided them benefits or timely answers.
The settlement, coupled with an executive directive by Northam, commits the state to clearing a backlog of more than 92,000 disputed claims by Sept. 6, Labor Day. Since U.S. District Judge Henry Hudson approved the settlement last month, the VEC has resolved more than 25,000 claims and expects to clear the remaining 67,000 before the Labor Day deadline.
The agency is hiring 300 people as appeals officers and streamlining their training to adjudicate cases quickly, Hess said. In many cases, the state hopes to avoid appeals entirely by helping applicants fix simple mistakes, such as finding the correct name for their employer — such as the owner of a McDonald's franchise, rather than the fast-food chain itself.
"If there are no other issues, we can release their benefits," the commissioner said.
The settlement and the governor's directive also commit the state to expanding customer service staff and improving telecommunication services, as well as completing the modernization of the VEC's antiquated computer system by Oct. 1 — 12 years after the project began.
The agency is relying on about $5 million in its administrative funds, along with $15 million the assembly appropriated this year to bolster customer service and accelerate the modernization project.
The VEC generally gets no money from the state general fund budget, financed by state taxes, but relies on funding from the federal share of payroll taxes. Northam wants Virginia's congressional delegation to lobby Congress to change the funding formula to give the state a fairer share of the money Virginia employers pay into the system.
Meanwhile, employers are alarmed at a potential increase in their state payroll taxes from $90 to $360 an employee, which business advocates say would cripple their ability to hire workers.
Nicole Riley, Virginia director of the National Federation of Independent Business, asked the assembly to use Rescue Plan Act money to shield businesses from those increases, as other states have done.
"This is clearly COVID relief," Riley said in an interview on Thursday. "These are businesses and employers that never would have made these layoffs if it hadn't been for government-mandated closures."
"Going from $90 to $360 in your payroll tax makes it more expensive for you to hire somebody," she said.
Northam buffered businesses from higher payroll taxes by using $210 million from the federal CARES Act to cover the cost of unemployment benefits for workers furloughed in the early part of the pandemic last year. However, Riley said the money covered only the costs from layoffs and furloughs in the second quarter — from April 1 through June 30 — not those made in early March or the second half of the year.
Virginia sets the tax rates on Jan. 1, based on the financial results at the end of the previous fiscal year on June 30. The rates are based on each business experience with layoffs and unpaid furloughs, as well as a pool rate paid by all businesses to reflect costs that aren't covered by specific employers, who may have closed entirely. The final portion of the tax is a "fund builder" fee to replenish the unemployment trust fund if it drops below 50% solvency.
"The number is going to be staggering for small businesses," warned Del. Lee Ware, R-Powhatan, a former chairman of the legislative commission.
Del. Kathy Byron, R-Bedford, wanted to know more about how many businesses had closed permanently and no longer support unemployment benefits for their former workers.
"We focus on employees, but employees also need to have employers," Byron said.
Del. Sally Hudson, D-Charlottesville, asked the VEC to report to legislators regularly about the status of unemployment claims and customer service, and she cautioned the commission against focusing on business taxes and the trust fund.
"This commission pays a lot of attention to the state's pocketbook," Hudson said. "We need to pay additional and equal attention to how well this system is serving our constituents."