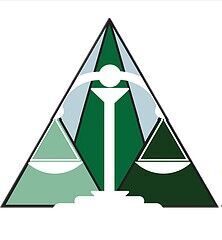 A nonprofit that provides legal services in Southwest Virginia will receive more than $500,000 in federal funding.
The Southwest Virginia Legal Aid Society was awarded a $585,631 grant from the Department of Justice's Office on Violence Against Women.
"I am pleased to announce this significant grant, which will assist the Southwest Virginia Legal Aid Society in continuing to bring much-needed resources to the residents of Southwest Virginia," acting U.S. Attorney Daniel Bubar said in an announcement.
The society serves a 17-county area that includes Floyd, Montgomery and Giles counties and all jurisdictions to the west.
The award is part of more than $475.5 million that the Office on Violence Against Women is distributing nationally this year to support programs that address the needs of low-income and underserved clients.
In 1994, Congress passed the Violence Against Women Act, which among other things created an office that works to reduce violence against women and administer justice for victims of domestic violence, dating violence, sexual assault, and stalking.
A Virginia Tech freshman was one of the first to use the law when she filed a lawsuit against two football players who she accused of raping her in a dormitory room. Neither was convicted of a criminal offense.
The U.S. Supreme Court in 2000 struck down a provision of the law on which the lawsuit was based, but left much of the Violence Against Women Act intact.
The society gets about 3,000 calls a year for help, executive director Joseph Carico said. The grant will be used to establish new units to deal with elder fraud and child victims of family disputes, he said.