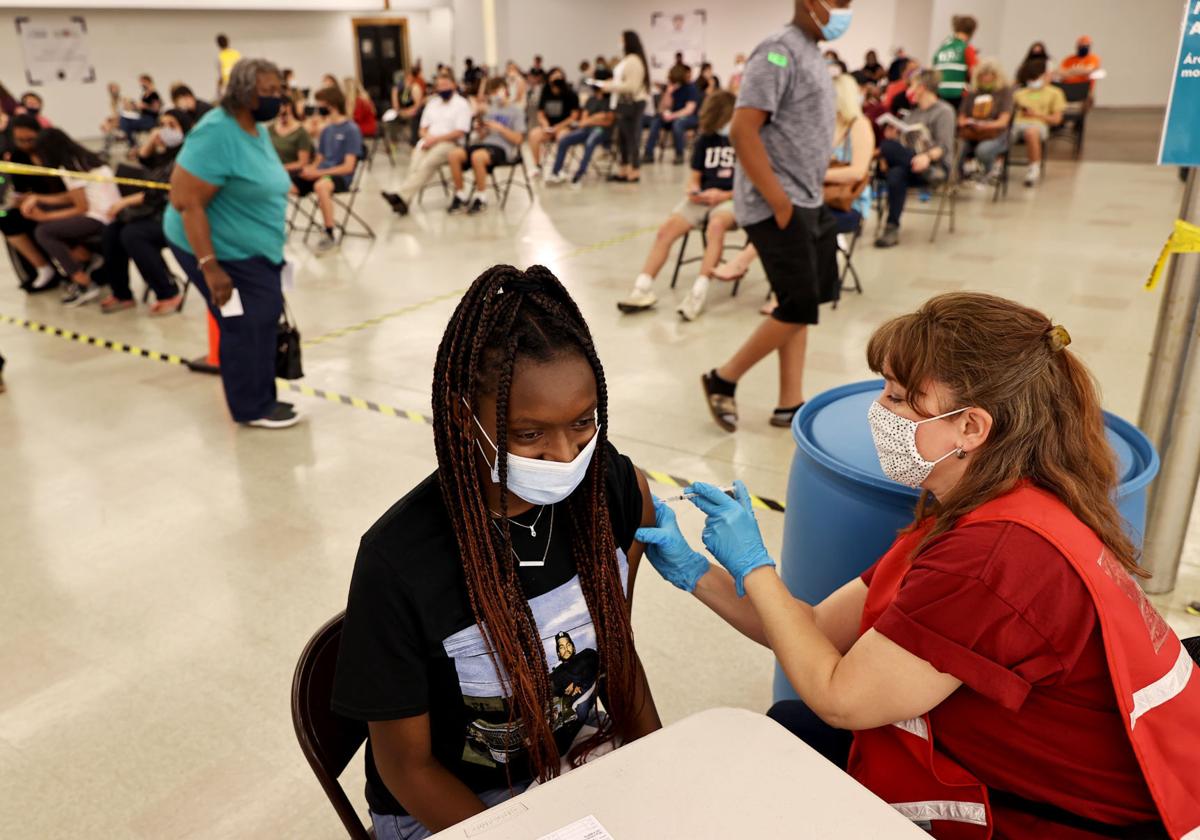 RICHMOND — Virginia health officials said Friday that the Food and Drug Administration could authorize the emergency use of Pfizer's vaccine for children as young as 12 sometime in mid- to late May.
Moderna could follow two to three weeks afterward.
Dr. Danny Avula, the state's vaccine coordinator, said the widened eligibility would be a pivotal shift toward reaching herd immunity before students return to school in the fall.
In preparation, the Virginia Department of Health is working to approve pediatrician offices as vaccination sites to ease the transition and is meeting with superintendents across the state to talk through the options.
With the window of time before schools let out for the summer, "there may be a real opportunity to do on-site, school-based vaccination for that population," Avula said at a Friday news conference.
Ensuring convenience is a factor that might help with curbing what health departments are seeing in younger, healthy adults: a lack of motivation to get a dose.
Higher rates of infections and hospitalizations are being seen among young people due to older residents being vaccinated and high school contact sports and gathering at bars increasing rates of transmission.
Mobility data compiled by Carnegie Mellon University researchers showed bar visits across the state were up nearly 19% in the past week.
In February, the University of Virginia had 278 cases linked to outbreaks that have since closed, according to VDH data.
On Friday, four universities in Virginia had outbreaks in progress.
The 2 to 11 age group is not anticipated to have a vaccine available for them until 2022. Anyone under 18 requires parental consent to get a dose.